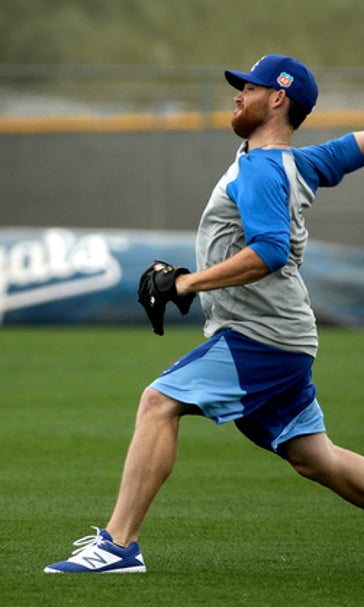 Kennedy fitting in with World Series champion Royals
BY foxsports • February 20, 2016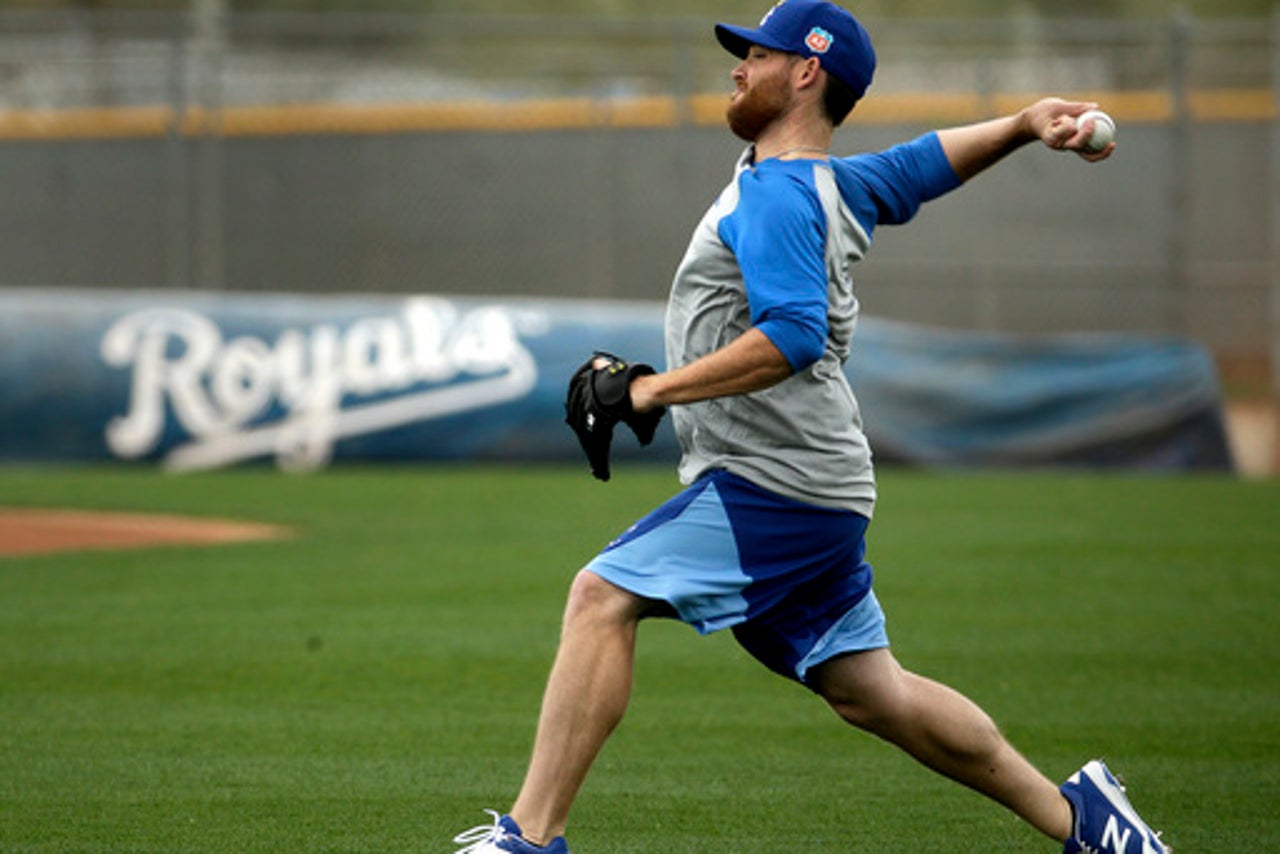 SURPRISE, Ariz. (AP) Ian Kennedy is liking he things look with the Kansas City Royals.
Kennedy was the Royals' most expensive free agent offseason addition, signing a five-year, $70 million contract last month with the defending World Series champs. That is the most money the Royals have ever given a pitcher.
''They make it real easy on me,'' Kennedy said of fitting in with his teammates. ''These guys are really close. You can't help but be close, going to the World Series back-to-back years.
''It seems like they have really good relationships. They are buddies. They are friends. They just happen to play baseball together. So it's an easy environment for me to walk in. They make like you've played with them before. I've never met some of these guys, but they make you feel pretty comfortable.''
Kennedy went 9-15 with a 4.28 ERA in 30 starts last season with the San Diego Padres.
''It started out pretty rough,'' Kennedy said.
Kennedy had a 7.15 ERA in his first eight starts, allowing 12 home runs in 39 innings. He exited his first start in the third inning with a strained left hamstring and landed on the disabled list for the first time since 2009, when he had aneurysm surgery in his right armpit while with the New York Yankees.
Kennedy returned to the rotation on April 25 and gave up eight runs on eight hits, including three home runs, in a loss to the Los Angeles Dodgers. In a May 28 loss to the Pittsburgh Pirates, Kennedy surrendered seven runs on seven hits, three of them home runs, two walks and a hit batter in 3 2/3 innings.
''I think I was still trying to adjust to (the hamstring injury), Kennedy said. ''You can tell from my numbers the first month after coming off the DL. That's the first time I had to deal with something like that, especially with your leg. For me getting over that front leg is really important.''
Once over the hamstring issue, Kennedy comprised a 2.31 ERA in June, 3.38 in July and 2.30 in August.
''I kind of looked at my season from June on,'' Kennedy said. ''After June came, I felt normal again, like I felt out of synch every other start until June and (then) I felt really good.''
The Padres scored two or fewer runs in 10 of Kennedy's starts. He was 1-7 in those games. Plus the Padres' defense was porous.
''People talk about the Royals' defense, but their offense is really good,'' Kennedy said. ''It's nice to have that. It brings up your confidence and your ability because just everybody else is playing higher and not playing for themselves.
''Playing on this team, also, elevates your level. Playing on a team that plays this well and plays this close together, I just know by playing on other winning teams in the past, you play better. They're not playing for themselves, but they're playing for the other teammates. You just play better.''
Kennedy's best season was 2011, going 21-4 with a 2.88 ERA with the Arizona Diamondbacks. The Yankees drafted Kennedy in the first round in 2006 and his first big league pitching coach was Dave Eiland, who is the Royals' pitching coach.
''Knowing Dave before for me was nice,'' Kennedy said. ''It's nice to have that relationship already built.''
Kennedy will likely be the Royals' No. 3 starter behind Yordano Ventura and Edinson Volquez.
''He's an innings eater,'' manager Ned Yost said. ''He's a guy that throws strikes, which plays well to our style of play with an athletic defense, just a very solid performer.''
---
---