Major League Baseball
Major League Baseball
Juror's trip a hitch in Clemens trial
Published
Jun. 5, 2012 1:00 a.m. ET

The day was a perfect microcosm of the Roger Clemens perjury trial. The lawyers spent more than an hour arguing over a witness who ended up testifying in front of the jury for about five minutes - about a topic the judge isn't sure is even relevant to the case.
Also, a new wrinkle was revealed in a trial that's already run way longer than expected: One of the jurors is leaving soon for a six-month trip to Germany.
The predicament over the juror headed to Europe on June 19 might be more crucial than else anything heard in court Tuesday in the trial to determine whether Clemens lied to Congress in 2008 when he denied using steroids and human growth hormone. If the juror is excused, the final alternate would be added to the 12-person panel - a cyclist and gym rat who said during jury selection that he knows people who have used steroids.
Clemens' lawyer Rusty Hardin doesn't appear to want that man deciding his client's fate. Hardin lobbied U.S. District Judge Reggie Walton to keep the Europe-bound juror on the panel, confident the trial will be over by then.
''I think the schedule's going to take care of it,'' Hardin said.
Hardin said the defense hopes to rest by the end of this week, but the trial's schedule is littered with partial days and off-days due to various conflicts. Two days will be missed next week while the judge is out of town. Plus, Walton noted that it's difficult to predict how long deliberations will take.
''The (John) Edwards case took eight or nine days,'' he said. ''If that happens here, we're in real trouble.''
Three jurors have already been dismissed, including two who were caught sleeping during the trial. Another juror has been suspected of sleeping, but she remains on the panel for now.
The trial, originally projected to last four to six weeks, is in its eighth week, and the first witness Tuesday was another frustrating exercise in the slow pace of justice. The defense wanted to ask broadcaster Joe Angel about comments he made during a pair of broadcasts of a series between the Toronto Blue Jays and Florida Marlins in 1998.
Angel had barely taken the stand when the jury was whisked out of the courtroom. His testimony has to do with whether Clemens attended a mid-day pool party at Blue Jays teammate Jose Canseco's house on June 9, 1998. Clemens said at his congressional deposition in February 2008 that he wasn't at Canseco's house that day. The government says that was a lie, and so one of the lesser charges against the former pitcher is that he obstructed Congress with that statement.
But the judge wanted to know what, if anything, the party has to do with whether Clemens used performance-enhancing substances. Walton sounded open to dismissing the allegation because it wasn't ''material'' to the case. Hardin naturally agreed and expressed shock that prosecutors were ''seeking to make (Clemens) a felon'' over such a matter.
Prosecutor Steven Durham countered that both Congress and Clemens' lawyers had made the party a significant issue. Clemens' strength coach, Brian McNamee, said he saw Clemens and Canseco speaking with a third unknown man at Canseco's house that day, an incident that McNamee later associated with Clemens' alleged request for a steroids shot days later. The jury had heard earlier that Canseco was a known steroids user.
If Clemens wasn't at the party, Hardin has argued, that would call into question the overall credibility of the government's key witness. McNamee has testified that he injected Clemens with performance-enhancing drugs in 1998, 2000 and 2001.
Walton decided to keep the pool party in the trial, at least for now. He said the issue of Clemens' attendance did appear to be important to Congress back in 2008 and it would be up to the jury to decide if it is material to the overall case.
But the lawyers weren't finished. They then went back and forth over what Angel could say on the stand. Angel was even brought in for a sort of dress rehearsal to answer questions from the judge and lawyers with the jury still out of the room.
Eventually, it was decided that Angel, who was a broadcaster with the Marlins at the time, could say in front of the jury that he saw Clemens at a golf course between 8:30 a.m. and 9 a.m. on June 9 - hours before the Canseco party. He added, though, that it usually took up to 4 1/2 hours to play a round of golf at that club.
The tapes of the broadcasts from the June 9- 10 Blue Jays-Marlins games - during which Angel referred to Clemens playing golf - were never played before the jury. His actual testimony was shorter than many innings he's called in more than 30 years as a play-by-play announcer.
Also Tuesday, former pitcher Mike Boddicker testified that he saw Clemens receiving a vitamin B12 shot in the buttocks, likely from an athletic trainer, in 1989 or 1990 when they were teammates with the Boston Red Sox. Prosecutors say that Clemens' claim that he received B12 injections from McNamee was a cover story for steroids.
''I saw the vial,'' Boddicker said. ''It said B12.''
The government might have made a minor tactical mistake while cross-examining Boddicker, when Durham asked about secrets kept by players in the clubhouse.
That opened the door for Hardin to ask Boddicker if Clemens did anything that was kept from the public.
Yes, Boddicker said. Clemens would often leave the ballpark in uniform to see kids in the hospital.
Also on the stand Tuesday were former New York Yankees and Houston Astros massage therapist Rohan Baichu and forensic toxicologist Bruce Goldberger. Baichu, who said he would give Clemens regular massages from 1999-2006, became the latest defense witness to say he never saw significant changes in Clemens' body and that Clemens' excellence at an advanced age resulted from a superb work ethic.
''Biologically, he was not 40,'' Baichu said. ''He was younger, in my opinion.''
Goldberger's role was to call into question the integrity of the evidence supplied by McNamee, who said he saved the needle and other waste from a steroids injection of Clemens in 2001. McNamee said he kept the materials in and around a beer can for more than six years.
Prosecutors went to great lengths to challenge Goldberger's qualifications as an expert witness in the fields of collection of evidence and contamination of evidence involving steroids. The debate again ground the trial to a halt for much of the afternoon, and Walton eventually agreed to allow the witness to testify with certain limits.
---
Associated Press writer Frederic J. Frommer contributed to this report.
---
Follow Fred Frommer on Twitter at http://twitter.com/ffrommerYAY
Follow Joseph White on Twitter at http://twitter.com/JGWhiteAP
---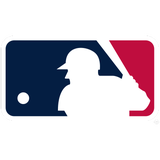 Get more from Major League Baseball
Follow your favorites to get information about games, news and more
---