Major League Baseball
Major League Baseball
Halladay, Blue Jays embarrass Red Sox in shutout
Published
Oct. 1, 2009 4:24 a.m. ET

Roy Halladay keeps showing the Blue Jays what they'll be missing if they trade him.

The big name on the market at the non-waiver deadline two months ago, Halladay wrapped up his season - and perhaps his tenure with Toronto - by throwing a three-hitter for his second consecutive shutout in a 12-0 win over the Boston Red Sox on Wednesday night.

Now, he'll go into the offseason wondering whether the Blue Jays will try to trade him with one year left on his contract. Halladay, the 2003 AL Cy Young Award winner, would have to accept any deal.

"I think there's going to be a little of that just because of the things that happened earlier in the year," Halladay said. "For the most part, a lot of it will be out of my hands. You never want to be in that uncertainty, but you do the best you can with the situation and move on."

The Blue Jays entertained offers for Halladay (17-10) before the July 31 deadline but held onto him.

In his last six starts, he had three shutouts, four complete games and a 1.47 ERA.

"It's obviously a nice way to finish," Halladay said. "It's fun when you get runs like that. It takes a lot of the pressure off."

The Blue Jays hit four homers - two by Randy Ruiz and one each by Lyle Overbay and Jose Bautista - one day after hitting six. They have 46 in September, two shy of the team record for any month set in June 2000.

They won their season-high sixth straight game, while the Red Sox matched their season high six-game losing streak. Boston started only two regulars after clinching the AL wild card late Tuesday night.

The Red Sox were hitless until Joey Gathright's clean single to left with one out in the sixth. Rocco Baldelli singled in the seventh and Gathright added an infield single in the eighth.

"Halladay's tough every night," Baldelli said. "Even when you score a couple of runs off of Halladay, that doesn't mean he didn't have a good day. That just means you got lucky."

One night earlier, Boston lost 8-7 to Toronto but locked up a postseason berth less than three hours later when Texas lost to the Los Angeles Angels. The Red Sox celebrated in their clubhouse after clinching, despite their own loss.

"It's not going to affect next week" when they play the Angels in the AL division series, Boston manager Terry Francona said of Wednesday's loss. "Still, terrible night."

The Blue Jays won't be playing next week.

"The guys are swinging the bats like we started the season off," manager Cito Gaston said. "I hope we go out and go home with something positive to take home and bring back next year."

Five days after blanking Seattle on seven hits, Halladay pitched his fourth shutout this season and ninth complete game, both major league highs. He struck out six, walked two and hit designated hitter David Ortiz with a pitch. Boston's other regular in the lineup was shortstop Alex Gonzalez, and he came out after six innings even though he wasn't hurt.

Boston catcher Dusty Brown made his first major league pitching appearance in the ninth and allowed one run. Two other Red Sox position players, outfielder Jonathan Van Every and shortstop Nick Green, pitched this year.

"We kind of had all our reserve players already in the game," said Brown, the closer in 2001 at Yavapai Community College in Arizona. "I was the last guy left and I don't think they were going to throw (Dustin) Pedroia out there to possibly get hurt."

The Blue Jays took a 2-0 lead in the second on a run-scoring groundout by Bautista and an RBI single by Aaron Hill. They made it 5-0 in the third on a Overbay's two-run homer, his 16th of the year, and Ruiz's solo shot.

Tim Wakefield (11-5) left after three innings and fell to 7-1 at Fenway Park.

Fernando Cabrera allowed the first three batters to reach base in the fifth, including John McDonald, who singled in a run. Dustin Richardson then gave up Bautista's sacrifice fly and Hill's RBI single that made it 8-0.

Toronto scored twice in the sixth off Manny Delcarmen on Ruiz's eighth homer and McDonald's single after Travis Snider's triple. Bautista homered in the eighth off Hideki Okajima.


Notes


Baldelli made his first infield appearance in the majors when he moved from right field to third base in the top of the seventh for the Red Sox. ... Halladay improved to 6-9 at Fenway Park. ... Bautista homered in his third straight game.
---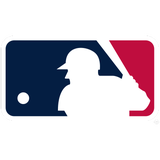 Get more from Major League Baseball
Follow your favorites to get information about games, news and more
---