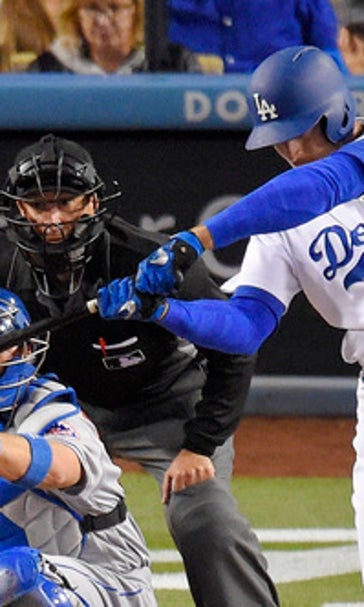 Granderson's HR helps Mets beat Dodgers 4-2
May 10, 2016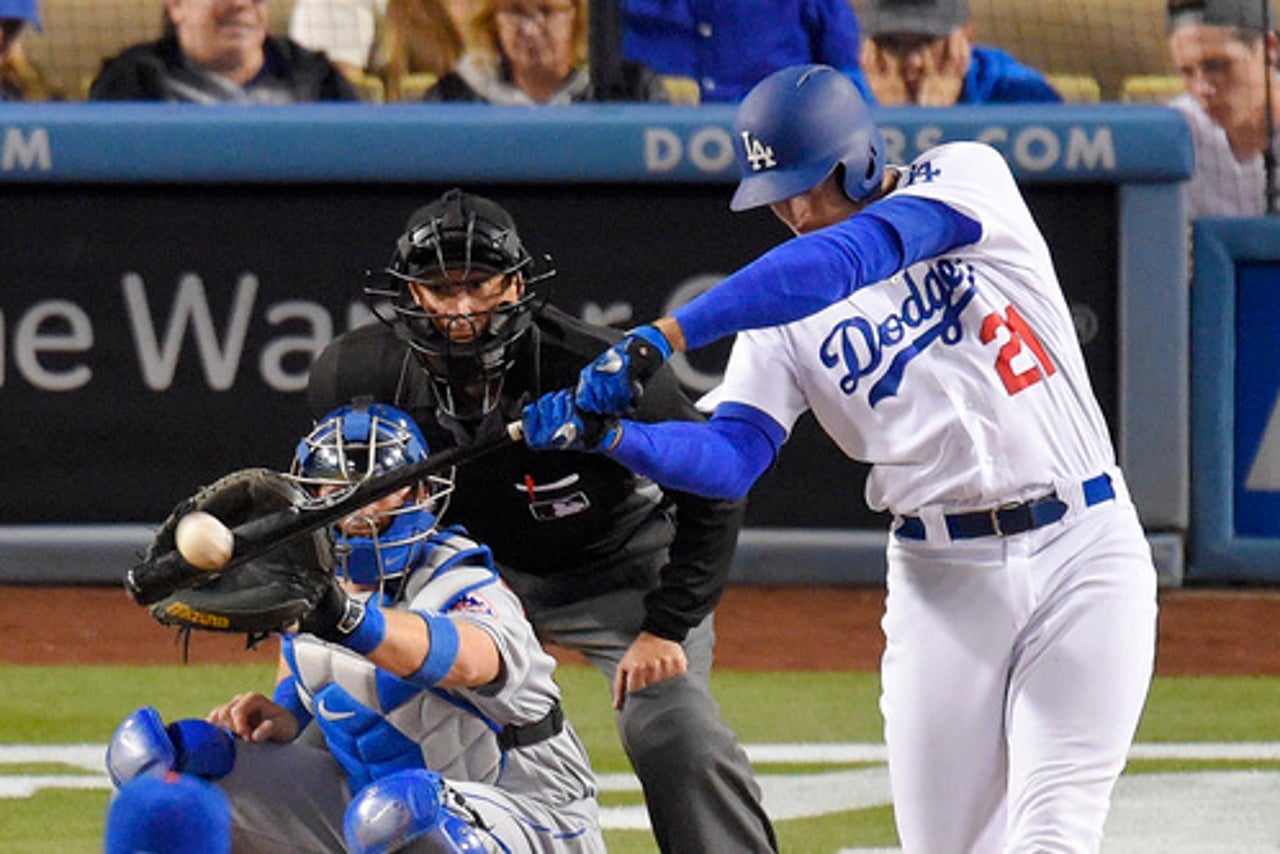 LOS ANGELES (AP) Steven Matz won his fifth straight start, Curtis Granderson homered on the first pitch of the game, and Kevin Plawecki also went deep to lead the New York Mets over the Los Angeles Dodgers 4-2 Monday night.
Matz (5-1) allowed two runs and six hits in six innings and struck out five in the opener of a four-game series, the teams' first meeting since last year's NL Division Series.
Matz served up a two-run homer to Trayce Thompson in the fourth after he was staked to a 3-0 lead, but the left-hander helped himself out in the sixth with an RBI double inside third base that chased Scott Kazmir and made it 4-2. It came after a two-out walk and an error by second baseman Howie Kendrick on Plawecki's grounder.
Jim Henderson struck out Yasiel Puig and got Thompson on a foul pop with the tying runs on base in the eighth. Jeurys Familia got three outs for his 11th save in 11 chances.
Kazmir (2-3) gave up four runs and six hits in 5 2/3 innings. The nine-year veteran lefty was drafted 15th overall by the Mets in 2002, spent three years in their minor league system and never pitched a game for the big club before he was traded to Tampa Bay.
Granderson got things underway with his 37th career leadoff homer, which landed in the pavilion seats in right-center. The Mets have outscored their opponents 24-5 in the first inning.
Puig continued his recent string of highlight-reel plays in the second with a sprinting backhanded grab of Juan Lagares' sinking liner to right-center field. In the alley. But two batters later, Plawecki hit his first homer of the season into the left field pavilion.
It was the Mets' major league-leading 49th homer. Their total is the highest through 31 games in franchise history. New York came in having scored 75 of its previous 133 runs on homers for a major league-best 56.4 percentage.
The first five batters in the Mets' third reached base, although Granderson was thrown out trying to stretch his leadoff single into a double. Yoenis Cespedes made it 3-0 with an RBI single, but was doubled off second after left fielder Kike Hernandez made a running catch of Lagares' bases-loaded blooper. It was Hernandez' second assist of the inning.
METS RETURN TO SCENE OF CRIME
Even though shortstop Ruben Tejada left the Mets during the off-season to sigh with the Cardinals as a free agent, his ex-teammates still harbor resentment over the hard slide by Chase Utley at second base that broke Tejada's right leg in Game 2 of the NLDS at Dodger Stadium.
''I still remember it. It's one of the things about that series I remember,'' manager Terry Collins said.
The lefty-hitting Utley, who has been plunked 28 times by Mets pitchers, didn't start at second base on Monday with the Mets starting a lefty. He pinch-hit in the seventh against Hansel Robles and grounded out to first base.
During the off-season, Major League Baseball changed the rules regarding the way baserunners can slide into second base.
''The biggest thing is that you've got to slide before the base, so therefore, it's a change.,'' Collins added. ''But by the end of the year, you're still going to see guys get dumped at second base.''
SPIKE MARKS
Mets: Dodger Stadium organist Dieter Ruehle, who took over this season after Nancy Bea Hefley ended a 27-year stint at the keyboard, played ''Meet The Mets'' while public address announcer Todd Leitz gave New York's starting lineup. It was the first time that happened at Chavez Ravine.
TAKE ANOTHER LOOK
So far this season, Collins has challenged four calls by umpires - one of which was overturned.
That one occurred in the first inning, when Hernandez was ruled safe by Nic Lentz on a head-first slide and later called out after a replay review of a minute and 17 seconds.
Mets' opponents have challenged six plays, three of which were overturned.
Collins told reporters before the game that he is contemplating a visit in the near future to the headquarters where the replays are reviewed, so he'll have a better understanding of the process.
''At the Winter Meetings, they showed us an example of a day there, and it was pretty intense,'' he said. ''So I might have to go see it for myself.''
TRAINER'S ROOM
Mets: C Travis d'Arnaud, who hasn't played since April 25 because of a right rotator cuff strain, went to see Mets medical director Dr. David Altchek to get his shoulder re-evaluated and receive an injection of platelet-rich plasma. ''There's really no change in the diagnosis,'' assistant general manager John Ricco said in the clubhouse before the game.
UP NEXT
Mets: RHP Jacob deGrom (3-1) is 0-2 with a 3.66 ERA in 3 regular-season starts against the Dodgers, but was 2-0 with a 1.38 ERA in his two starts against them during last year's NLDS.
Dodgers: LHP Alex Wood (1-3) is 0-3 with a 4.35 ERA in seven regular-season starts against the Mets, and gave up four runs in two innings of relief against them during the Dodgers' 13-7 loss in Game 3 of the NLDS.
---
---