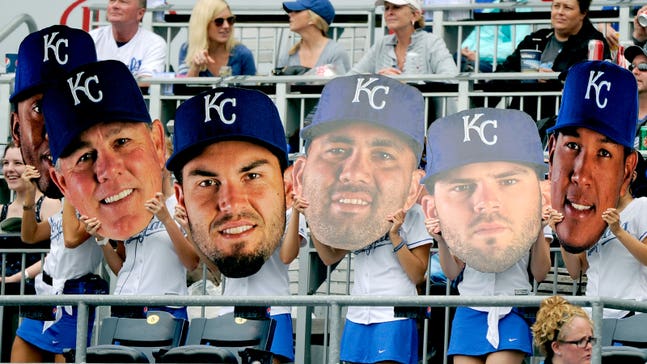 Get voting, people! Or it's an all-Royal All-Star Game
Published
May. 26, 2015 8:04 p.m. ET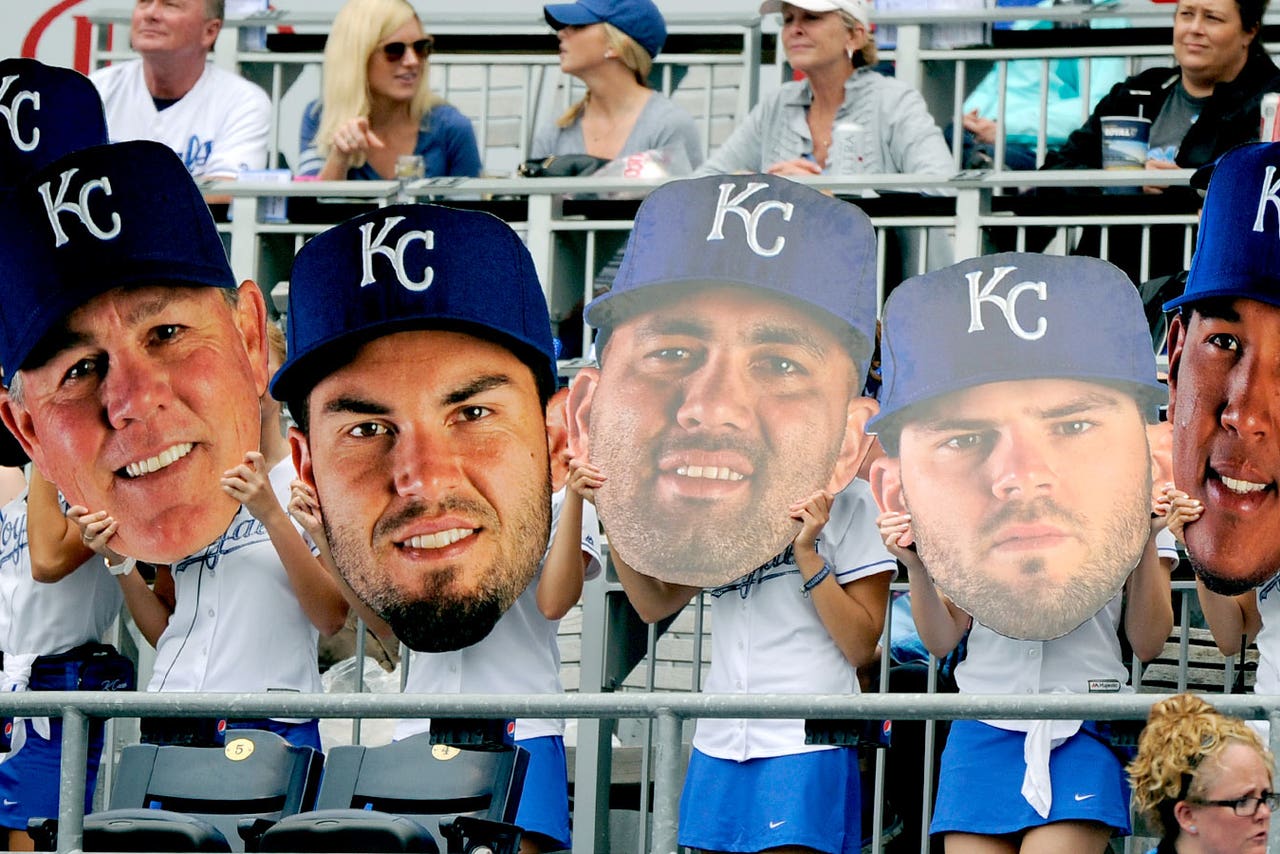 A first look at the early American League voting results for the 2015 All-Star Game (on FOX!) reveals something we've come to know well these last six months: The Royals have a passionate fan base.
We already knew this because their hatred of our brand new playoff odds power rankings has been so impressive. Though some of that hatred can be attributed to the food being served at Kauffman Stadium. The rest of the hatred, however, is largely due to their team's low ranking, which is understandable considering the Royals' AL-best record.
That AL-best record has propelled Royals fans to out-vote every other AL team to a ridiculous degree. As it stands today, we're shockingly close to seeing an AL squad featuring, you guessed it, all Kansas City Royals.
Here's a breakdown:
1B: Eric Hosmer is in second place behind Miguel Cabrera by a small margin.
2B: Omar Infante and his .260 OBP is in second place behind Jose Altuve and his .348 OBP.
3B: Mike Moustakas is in first place over Josh Donaldson and his 10 HR, 29 RBI, .300/.363/.533 slash line.
SS: Alcides Escobar is in first place.
DH: Kendrys Morales is in second place behind the not-human Nelson Cruz.
C: Salvador Perez is in first place by nearly double the second-place Stephen Vogt.
OF: Lorenzo Cain in first ahead of Mike. Freaking. Trout. Alex Gordon in third place. Alex Rios in sixth.  
While a few of those guys belong at or near their current spots, the rest should not be anywhere near theirs.
We have to do something about this. So, spread the word and get voting people lest we get a Royals vs. the National League All-Star Game that decides home-field advantage in the World Series. However interesting that might be, let's make sure the deserving players get their due.
---
---