Major League Baseball
Major League Baseball
Geren's time could be running out
Published
May. 25, 2011 1:00 a.m. ET

Billy Beane isn't going to fire Bob Geren simply because of complaints from current players, former players or, heaven forbid, media critics.
But Beane, the Oakland Athletics' general manager, isn't tone deaf, either.
Yes, Geren was the best man in Beane's second wedding. Yes, the two remain good friends. But that doesn't mean Geren has a lifetime contract to be the A's manager.
Beane might not dismiss Geren today, tomorrow or by the All-Star break. But the GM declined to sign him to an extension before this season. And it's almost impossible to imagine Geren getting an extension now.
Actually, that is a reason to fire Geren, seeing as how he is a lame duck in the final year of his contract — and one who appears to be rapidly losing support in his own clubhouse.
Reliever Brian Fuentes' charge that Geren offered "zero" communication was disturbing, to say the least. A follow-up trashing of Geren by former A's reliever Huston Street to the San Francisco Chronicle — Street called Geren the "least favorite person I have ever encountered in sports" — only adds to the negative perception.
Fuentes, an 11-year veteran, was wrong to vent publicly. He might have noted that he is pitching terribly. To no one's surprise, he offered the requisite apology the next day – not for what he said, but for taking his case to reporters rather than to Geren himself.
Yet, even though Fuentes is new to the A's — two months into a two-year, $10.5 million, free-agent contract — it's telling that he felt comfortable enough to lash out.
MLB Network analyst Al Leiter, a former pitcher who spent 19 seasons in the majors, said Fuentes' rant indicated a deeper problem within the clubhouse. A story in the Chronicle detailing additional confrontations with players in Geren's tenure, which began in 2007, indicated the same.
Beane, in a column that I wrote about Geren in spring training, said that he holds a manager responsible only when he gives the manager enough talent to win. I argued in that column that the A's now had enough talent, that this would be the season in which Geren could be fairly judged.
Turns out I might have been wrong about Oakland's talent — the A's, despite the additions of designated hitter Hideki Matsui and outfielders David DeJesus and Josh Willingham, rank next-to-last in the AL in runs, leaving Geren no margin for error with his bullpen decisions.
The team already has lost three starting pitchers to injuries, again turning into Mets West with its use of the DL. And its closer, Andrew Bailey, has been out all season, leading to the "unorthodox managing" of the bullpen that so upset Fuentes.
In other words, the excuses are in place for Geren — and don't forget the team's $66.5 million payroll, which ranks 21st in the majors and last in the AL West.
When a manager fails to properly communicate with his players, however, excuses no longer apply. Communication is Job One, no matter what challenges a team must endure.
The A's, 23-26, might come out of this yet; they were panicked about the depleted state of their rotation, yet their two latest replacement starters, left-hander Josh Outman and righty Guillermo Moscoso, combined to allow one run in 13 innings over the past two nights.
The offense cannot possibly be this bad. The A's are averaging 3.59 runs per game, a full half-run less than last season. Bailey is expected to return soon, restoring order to the bullpen. Who knows? Maybe Fuentes' blowup will prompt Geren to better connect with his players.
A turnaround on all fronts, though, is unlikely. The Rangers figure to take off now that outfielders Josh Hamilton and Nelson Cruz are healthy. The A's appear a longshot for the postseason, in what probably was Geren's last chance all along.
Beane places minimal value on managers. Talent, in his view, ultimately determines a team's fate. Still, Beane is a pragmatist. "Moneyball," the book that detailed the A's rise, was all about pragmatism — or, as the sub-title said, "The Art of Winning an Unfair Game."
Managers are hired to be fired. Beane knows it, Geren knows it, their friendship goes only so far. If Beane wants to make a change, he will make a change. And while Fuentes was out of line, his point hit home.
It's becoming increasingly evident that a change is warranted.
---
---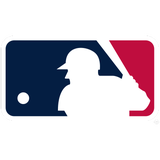 Get more from Major League Baseball
Follow your favorites to get information about games, news and more
---