Major League Baseball
Major League Baseball
Dunn looking like White Sox's wild card
Published
Feb. 21, 2014 4:42 p.m. ET

GLENDALE, Ariz. (AP) Adam Dunn's offseason included a cameo as a bartender in a movie that earned six Academy Award nominations.
The Chicago White Sox are hoping for a bigger performance this season.
After playing a small role as a bartender in ''Dallas Buyers Club,'' Dunn is looking to make a bigger splash in his main job.
He comes into the season as sort of a wild card as the White Sox try to shake off last season's struggles and re-establish themselves in the AL Central after losing 99 games.
He's in a three-man rotation with newcomer Jose Abreu and the retiring Paul Konerko at first base and designated hitter, and it'll be manager Robin Ventura's task to decide which two will be in the lineup on a given day during the season.
''No one's told me it's going to be a three-man dance so I'm not looking at it like it's going to be like a rotation deal,'' said Dunn, who filmed his movie scenes following the 2012 season. ''I'm not stupid. I see you have a lot of guys that can play at this level. There's only two or three spots they can play in. Competition's good.''
A three-man dance is exactly what it looks like.
The White Sox made no secret of that when they signed Abreu to a $68 million deal and brought back Konerko for a final go-around. That means some juggling for manager Robin Ventura and possibly fewer at-bats for Dunn.
''They've known now for a little while. ... You move Adam around, throw him in the outfield, let him run around and get some work in,'' Ventura said. ''As far as being used, they know that. We're going to mix and match and hopefully Jose plays most of the time.''
Dunn playing the outfield for a team that ranked 29th in fielding and committed more errors than all but one is not something the White Sox would do on a regular basis. They have used him in left on occasion, but for now, the plan is just to give him some work.
Meanwhile, Dunn said he's approaching this season the same way he has all others.
''Nothing's changed,'' he said. ''I still feel the same way I did from Day 1 when I stepped on the field. I'm going to do everything I can to get ready for opening day, have a good year.''
His first three seasons with the White Sox weren't quite what they anticipated.
They signed him to a four-year, $56 million contract in December 2010 after back-to-back 38 home run seasons with Washington, and it's been a mixed bag at best for him ever since.
His first year in Chicago was a nightmare, his average dropping more than 100 points to .159 while he hit just 11 homers, and the past two seasons haven't been great, either.
His home run and RBI totals shot up to 41 and 96 in 2012. He led the majors in walks, too, but he also struck out 222 times to finish one shy of the record.
Last season? More of the same.
He hit 34 homers and drove in 86 runs, but he tailed off following the All-Star break. And his numbers against lefties were simply abysmal - six homers, 22 RBIs and a .197 average.
''There was a stretch from early June through July and the early part of August where he was our best hitter in the lineup,'' general manager Rick Hahn said. ''He's still going to provide some pop in the middle. He's still going to be a left-handed presence and I think he's going to play an important role in taking some of the weight off Abreu and (Avisail) Garcia. Robin will set the lineup but assuming he's hitting in between those guys or somewhere around them, the expectation is going to be a little more on him to carry the water than those other two guys. He is going to play an important role in their development as well, give them the space to acclimate.''
But what about Dunn's role?
Abreu figures to be at first most days after signing a $68 million deal, and Konerko could get the nod there against certain left-handers or at DH. That, in turn, could mean more bench time for Dunn.
Either way, he believes he can make a contribution whether it's by providing protection in the lineup or by setting an example in the clubhouse.
''The thing about him is every day he comes in here with the same exact attitude, and if I can get to that point it's going to make this job a lot more enjoyable for me because I'm so hard on myself,'' third baseman Conor Gillaspie said.
NOTES: Reliever Nate Jones (strained left glute) said he's feeling ''zero discomfort'' throwing. ... Ventura said Garcia went home with an ingrown toenail and will probably sit out Saturday's workout.
---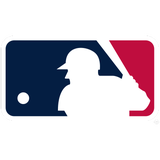 Get more from Major League Baseball
Follow your favorites to get information about games, news and more
---