Major League Baseball
Major League Baseball
Dempster's daughter inspires pitcher
Published
Feb. 20, 2010 8:35 p.m. ET

Ryan Dempster has inspiration every time he gets in a tight situation on a baseball field with the Chicago Cubs. It comes from his 10-month-old daughter, Riley, who's been fighting DiGeorge syndrome all her young life.
Riley Dempster, who was born on April 1, 2009, has undergone numerous procedures, including the insertion of feeding and tracheal tubes as she fights the disorder caused by a defect in a chromosome.
Symptoms and conditions of DiGeorge syndrome vary in different patients and with different degrees of severity. In Riley's case, she's been unable to swallow. Early on, she underwent another procedure in which a portion of the stomach is wrapped around the esophagus to promote healing and reduce acid backup.
``She's doing well. She's still unable to swallow but she's doing well. She's a tough little fighter,'' Dempster said this week from the Chicago Cubs' spring training complex.
During an awards ceremony earlier this month, Dempster was emotional as he described what his daughter has had to endure during her young life. He and his wife launched a foundation to raise awareness and funding and give families struggling with the disorder updates on treatments and facilities through its Web site.
``Our goal as parents obviously first and foremost is Riley, but along the way we can help a lot of other families and a lot of other people and give them something they don't have,'' Dempster said.
Riley is doing so much better that she and the family are scheduled to come to Arizona next month.
Dempster said his daughter must learn how to swallow on her own and it's a difficult process for someone so small and young.
``You're taking an involuntary muscle and turning it into a voluntary muscle. You are teaching her to swallow,'' Dempster said.
``As she gets bigger and stronger hopefully that's something she can develop. She works really hard at it right now. She's really, really tough. I watched her over New Year's and over a four-day span, she probably threw up 80 times. But she's right back at it the next week with therapy.''
Dempster went 11-9 with a 3.65 ERA in 31 starts last season, spending three weeks on the disabled list after breaking his toe when he hopped over the dugout railing to go on the field and celebrate a victory. In 2008, after switching back to a starter's role following three full seasons as the Cubs' closer, he went 17-6.
His daughter's condition had to be on his mind most of last season.
``I just tried to focus every game. Sure it was a tough time but everybody goes through tough times,'' Dempster said.
``I definitely got a lot of motivation, a lot of inspiration from my daughter and from my family. For what we did go through you want to be a better baseball player.''
Dempster is a clubhouse leader and strong teammate, known for his charity work, his outgoing personality, sense of humor and openness. He speaks to security guards and ushers and is as down to earth as any major league player.
And now he has a new perspective on everything. His daughter has given him that.
``I watch what she goes through on a daily basis and I know she's tougher than everybody in here and a lot tougher than I am,'' he said standing at his locker. ``So she's challenging me to be a lot better. That's for sure
``She inspires us. You know, watching. If you're going through that, I can do anything. I really feel that way.''
---
---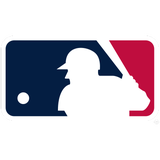 Get more from Major League Baseball
Follow your favorites to get information about games, news and more
---