Major League Baseball
Major League Baseball
Darvish sharp; Rangers crush Angels
Published
Apr. 24, 2013 1:00 a.m. ET

Yu Darvish is tough enough to handle when he's not getting any run support. When the Texas Rangers are hitting the way they did for him Wednesday night, it's almost a fait accompli.
Nelson Cruz capped a nine-run fourth inning with a three-run homer, Lance Berkman had four RBIs, and the Rangers helped Darvish cruise to an 11-3 victory over the Los Angeles Angels in the rubber game of the series.
Darvish (4-1) allowed three hits over six scoreless innings, struck out 11 and lowered his ERA to 1.65 after getting staked to an 11-0 lead. It was the right-hander's 11th double-digit strikeout performance in 34 major league starts.
''That's the best fastball he's had since I've been catching him,'' A.J. Pierzynski said. ''He was throwing it down and away to righties and lefties and changing speeds with it. His pitch count ran a little bit high because he had a bunch of strikeouts, but that's as good as a you can throw as a starting pitcher with a big lead. He had it all going tonight, obviously. Other than the leadoff walk to (Peter) Bourjos in the first, he was pretty locked in.''
Darvish, who did not allow a runner past first base, is 5-1 with a 3.83 ERA in eight starts against the AL West-rival Angels - whom he has faced more than any other team since coming over from Japan last season.
Los Angeles second baseman Howie Kendrick, who had two homers and four RBIs Tuesday night - including a walkoff homer in the 11th inning - is hitless in 14 career at-bats against Darvish with seven strikeouts.
''He threw a lot of fastballs tonight, and he usually doesn't throw that many. But he got us out,'' Kendrick said. ''He made some great pitches and shut us down. He's seen us quite a few times. And the more you see a guy, you get more comfortable every time you face him. But you've got to give him credit. The guy gets outs and gets out of jams when he needs to. That's why they pay him the big bucks - to be their ace. And tonight he was really on.''
Michael Roth (1-1) threw 75 pitches over 3 1-3 innings in his first big league start, allowing five runs and six hits. The 23-year-old left-hander made four relief appearances earlier this season, allowing two runs over five innings and striking out seven of the 19 batters he faced. He was filling in for Tommy Hanson, who is on the bereavement list because of a death in the family.
The first five Texas batters reached base against Roth in the fateful fourth. Pierzynski, whose ninth-inning homer gave Texas a 7-6 win in the series opener, broke a scoreless tie with an RBI single and David Murphy singled home another run. One out later, David Carpenter relieved Roth and walked Ian Kinsler to force in a run.
''Obviously, you don't count on scoring nine runs in an inning very often,'' Pierzynski said. ''But Adrian got on base, Nellie got him to third and I was just trying to get a ball up and it kind of got us going. Then we got rolling. It was fun to watch and fun to see guys have nights like that.''
Berkman drove in two more with a two-out single, Adrian Beltre walked and Cruz drove the next pitch to left-center for his fifth home run and 24th of his career against the Angels. Fifteen of Cruz's last 33 homers, in fact, have come against the Halos - including a 484-foot drive against Bobby Cassevah at Angel Stadium on June 3, 2012 after he got the green light on a 3-0 pitch.
''It seems like he comes up a lot in those big situations,'' Kendrick said. ''He's a dangerous hitter, and hopefully when he comes up, there's nobody on base. It's funny because, when he was on second base earlier in the game, he said something about me hitting home runs. And I said: `Man, it seems like every time we play each other, you hit a home run.' We make good pitches to him. But it seems like if you do make that one mistake, he hits it. And it just happens to be a home run every time.''
Pierzynski came up for the second time in the inning and tried to check his swing on a foul tip that struck umpire John Hirschbeck right in the groin. He crumpled to the ground and stayed there for a few excruciating painful minutes, but stayed in the game after getting checked out by Angels trainer Rick Smith.
The nine-run inning was the second at the ''Big A'' during this homestand. On Saturday, the Angels used a nine-run first to beat Rick Porcello and the Detroit Tigers 10-0.
Berkman made it 11-0 in the sixth with his second homer of the season, against Michael Kohn. The Rangers have scored seven or more runs in each of Darvish's wins this year. Last season, they scored at least seven in 10 of his 16 victories.
NOTES: Roth was the seventh different pitcher to start a game for the Angels through the first 20 games. Last season they used eight pitchers in that role - including Brad Mills, who won his only start with them while subbing for an injured Dan Haren. Mills was claimed by the Rangers on March 23. ... Darvish has allowed one home run in his last 11 regular-season starts - a solo shot by Mike Trout, who is one of only two players to take him deep twice. The other is Toronto's Edwin Encarnacion.
---
---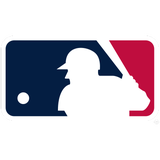 Get more from Major League Baseball
Follow your favorites to get information about games, news and more
---