Major League Baseball
Major League Baseball
Dad of stabbed Dodgers fan seeks help
Published
Sep. 29, 2013 1:00 a.m. ET

The father of a Los Angeles Dodgers fan stabbed to death after a San Francisco Giants game last week asked on Sunday for witnesses who may have captured the chaotic melee on mobile devices to come forward.
Robert Preece, his voice quavering at times, spoke in front of AT&T Park's iconic Willie Mays statue before the Giants played the San Diego Padres. He was flanked by family members who handed out fliers to fans streaming into the stadium.
"We need your help," one flier stated, "that can help bring forth the truth."
The fight Wednesday night ended with the death of his 24-year-old son, Jonathan Denver and the arrest of Michael Montgomery, 21.
"Losing a child is a heartache no parent should have to endure," Preece said in his plea for witnesses to the fight. Montgomery was released from jail on Friday after the district attorney said police have not yet collected enough evidence to warrant criminal charges. Montgomery's father has told other media outlets that his son says Denver hit him over the head with a chair and he stabbed him in self-defense.
Preece, who is a Los Angeles Dodgers security guard, was with his son when the fight broke out. Preece said Sunday that he saw bystanders with mobile devices and believes they were recording the incident.
"The Montgomery family is likely suffering as well," Preece said. "I am making a plea to the public asking that anyone who may have witnessed the incident to come forth so that both families can have some measure of closure. I believe that someone may have videotaped the incident so we can discover the truth."
Preece declined to discuss anything other than his call for witnesses. He politely but firmly turned down requests to comment on the incident during the emotional 30-minutes he and his family stood in front of AT&T Park, often embracing one another.
Denver's mother, Diana Denver, said in a prepared statement that she was angered by Montgomery's release and what she called "the negligence of our justice system."
The victim's aunt, Jill Haro Preece read the mother's statement after Diana Denver said she was too emotional to address the dozen of cameras and reporters assembled in front of Mays' statue.
San Francisco District Attorney George Gascon said police had not spoken with any independent witnesses who may have witnessed the fight, which is what prompted Preece and his family to make their public plea.
The San Francisco Police Department did not return phone calls Sunday.
"The San Francisco Police Department has provided us an initial investigation," Gascon said in a written statement Friday night. "However, not all witnesses have been interviewed, nor have any independent witnesses of the incident been interviewed. We have requested this and other evidence be collected before we can make an assessment on whether charges should be filed."
Denver was stabbed to death Wednesday after attending the game with his brother, father and two others to celebrate his father's 49th birthday. Denver lived in Fort Bragg, a Northern California city about 170 miles north of San Francisco.
Police have said Denver's group, many wearing Dodgers garb, left AT&T Park after the eighth inning to head to a nearby bar. At some point, they got into a shouting match over the Dodgers with Montgomery and a few friends who were bar-hopping in the trendy South of Market area. At least one was wearing a Giants cap.
"The back and forth, `Go Dodgers!' `Go Giants!'" Police Chief Greg Suhr said. "And it deteriorated from there."
Suhr said Montgomery made "incriminating statements" that led to his booking the night after the stabbing.
Montgomery's father told the Lodi News-Sentinel that his son was jumped during the fight, and he stabbed Denver in self-defense after Denver and others yelled "Giants suck." The father told the News-Sentinel that his son said Denver hit him over the head with a chair during the fight a few blocks from the stadium.
A second suspect was questioned and released by police Friday. Two others were being sought.
The stabbing was the latest incident over the years stemming from one of the most passionate rivalries in sports. Two years ago, Giants fan Bryan Stow suffered permanent brain damage when he was attacked in Los Angeles.
---
---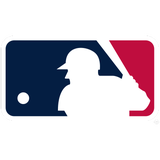 Get more from Major League Baseball
Follow your favorites to get information about games, news and more
---