Major League Baseball
Major League Baseball
Clemens' wife contradicts McNamee
Published
Jun. 8, 2012 1:00 a.m. ET

Debbie Clemens testified Friday that her husband was not present when she received a shot of human growth hormone from Roger Clemens' strength coach — testimony that contradicts the star pitcher's chief accuser in the perjury trial.
But on cross-examination by the prosecution, she said of her husband's view of HGH, ''I don't think he thought it was bad.'' She added, ''It wasn't like doing heroin.''
When a prosecutor asked if Roger Clemens was mad when she told him about the injection, she testified that his attitude was more that she wasn't ''old enough yet'' and didn't need it. She was in her late 30s at the time.
''I didn't think this was a bad thing,'' Debbie Clemens said. ''And I still don't.''
Debbie Clemens said she got the idea to take HGH from a front-page USA Today story in 2000 headlined, ''Boomers believe they've found a fountain of youth in a syringe.''
''A lot of people in Hollywood were doing it, and it was a youth drug,'' she said under questioning from Rusty Hardin, a lawyer for both Roger and Debbie Clemens. She said the newspaper story described it as a ''youth drug, healthy and good.'' But the story also said that injecting HGH ''is a practice that many doctors consider highly risky.''
She said she mentioned the topic to the strength coach, Brian McNamee, who has emerged years later as the only person to give firsthand testimony that Roger Clemens used performance-enhancing drugs during his baseball career.
McNamee ''talked about this being a good thing,'' she said, and gave her a shot a few days later — without her husband's knowledge. She called it a spontaneous event.
''It wasn't really planned,'' she added. ''It just happened.''
McNamee, the government's key witness against Roger Clemens, testified last month that not only was the star baseball pitcher there, he had summoned McNamee to the couple's master bathroom in Houston to give Debbie Clemens the drug.
McNamee said she looked at her husband and said, ''I can't believe you're going to let him do this to me,'' and Clemens responded, ''He injects me. Why can't he inject you?''
Clemens is charged with lying to Congress when he denied using performance-enhancing drugs. Among the false statements he's alleged to have made are that he never used HGH and that McNamee injected his wife without Roger Clemens' prior knowledge or approval.
Debbie Clemens said she told her husband about the shot during a phone call. She said she mentioned it because she was having circulation problems while trying to go to sleep, a possible negative side effect of the drug.
''You did what?'' Roger Clemens said, according to his wife. ''Why?''
She said the problems went away the next day.
''I'm not ashamed of taking the shot,'' she said. ''I'm embarrassed that it went across the world incorrectly.''
Prosecutor Courtney Saleski grilled Debbie Clemens on why she trusted McNamee, who was not a doctor, to give her a shot.
Clemens said that she thought McNamee had good credentials; he told her he had a Ph.D. and was a Navy Seal.
Navy Seals are ''awesome'' and ''kick butt,'' Saleski replied, but do they give shots?
Saleski also asked if Debbie Clemens told her husband that McNamee put his hands on her belly to give her the shot.
''Have you ever had children?'' she replied. She added: ''He touched my belly, it wasn't a big deal.''
The two sides also sparred over whether the USA Today story Debbie Clemens read was in 2000 or 2003. At his deposition, Roger Clemens said he believed it was in 2003, but defense lawyers tried to show it would have been 2000, because Debbie Clemens said she was not aware then that baseball players were using the drug. By 2003, she was aware of that.
''If you knew that abuse of HGH was associated with baseball players, would you have ever taken a shot of HGH?'' Hardin asked.
''No,'' Debbie Clemens answered.
Friday's session at times felt like an episode of ''Lifestyles of the Rich and Famous,'' as the jury was shown pictures of the palatial master bedroom in Clemens' home and a bathroom that Debbie Clemens said was as big as a kitchen. She said the property has seven bedrooms and 10 bathrooms, counting the pool house.
Defense lawyers also tried to get her to corroborate her husband's contention that he did not attend a pool party at Jose Canseco's house in south Florida on June 9, 1998. Debbie Clemens said she went golfing with him that morning, and by the time they got to the house that afternoon, there was no party going on. She also testified that the Clemens family had stayed at the house the night before the party.
One of the false statements Clemens is alleged to have made to Congress is denying being at Canseco's house on or around June 9, 1998. McNamee said he saw Clemens and Canseco speaking with a third unknown man at Canseco's house that day, an incident that McNamee later associated with Clemens' alleged request for a steroid shot days later. The jury has heard that Canseco was a known steroids user.
But under cross-examination, Saleski seemed to have turned the testimony against the pitcher.
''If someone said your husband wasn't at Jose Canseco's house on June 9, 1998, that would be a false statement?''
Debbie Clemens said that her husband was there that day.
When asked at his deposition, ''Could you have been at his house during this time period, June 8th to 10, 1998?'' Roger Clemens answered, ''No.''
U.S. District Judge Reggie Walton, who allows jurors to ask questions that he deems appropriate, relayed one from a juror who wanted to know if Debbie Clemens would take HGH now.
''I might. I don't yet. I don't know that I'm old enough yet, but this is aging me,'' she replied with a laugh.
Debbie Clemens never cracked on the stand, but her tone occasionally got testy. At one point, she sighed deeply, in the way someone does who's having a bad day. Before Hardin began his questioning, he said, ''It's almost over.''
''Praise God,'' she replied.
After she finished testifying, she was allowed to sit in the courtroom for the first time during the trial. At the next break, Roger Clemens motioned her to come to talk to him. They held hands briefly, and she dabbed her eyes with a tissue. She exchanged fist bumps with a member of Clemens' legal team.
---
---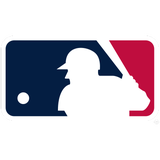 Get more from Major League Baseball
Follow your favorites to get information about games, news and more
---