Major League Baseball
Major League Baseball
Cardinals OF Taveras dies in car accident in DR
Published
Oct. 26, 2014 9:08 p.m. ET

SANTO DOMINGO, Dominican Republic (AP) St. Louis Cardinals outfielder Oscar Taveras, a 22-year-old slugger who was regarded as one of the majors' top prospects, died Sunday in a car accident in his native Dominican Republic.
Taveras was driving a 2014 Chevrolet Camaro at the time of the crash on a highway between the beaches of Sosua and Cabarete in Puerto Plata, about 215 miles north of the capital of Santo Domingo, said Col. Diego Pesqueira of the Metropolitan Transportation Agency.
''He wasn't carrying documents at the time of the accident, but his body was identified by family members,'' Pesqueira said.
National police spokesman Jacobo Mateo Moquete said he was told by the mayor of Sosua that Taveras lost control of his vehicle and went off the road. Edilia Arvelo, 18, who was in the car with Taveras, also died in the accident, said Pesqueira.
Taveras made his major league debut this year. He hit .239 with three homers and 22 RBIs in 80 games for the NL Central champions.
''I simply can't believe it,'' Cardinals general manager John Mozeliak said in a release. ''I first met Oscar when he was 16 years old and will forever remember him as a wonderful young man who was a gifted athlete with an infectious love for life who lived every day to the fullest.''
Cardinals chairman Bill DeWitt Jr. said the organization was ''stunned and deeply saddened'' by Taveras' death.
''Oscar was an amazing talent with a bright future who was taken from us well before his time,'' DeWitt said. ''Our thoughts and prayers are with his family and friends tonight.''
Taveras was a teenager when he signed with St. Louis as an international free agent in 2008. Before this season, Taveras was ranked as the No. 3 overall prospect by MLB.com and Baseball America, and had a.321 average over six minor league seasons.
He homered against the Giants' Yusmeiro Petit in his major league debut on May 31. He also had a big solo drive in the seventh inning of Game 2 in the NL Championship Series against San Francisco.
''All of us throughout Major League Baseball are in mourning this evening,'' baseball Commissioner Bud Selig said in a release.
''Oscar, a young member of the baseball family, was full of promise and at the dawn of a wonderful career in our game, evident in his game-tying home run against the Giants exactly two weeks ago.''
It looked as if Taveras was headed to the majors in 2013, but he had surgery for a high right ankle sprain last August for an injury that did not respond to treatment. He then got off to a nice start at Triple-A Memphis this season, earning a promotion by batting .325 with seven homers in 49 games.
''Oscar had a very promising future, on and off the field, and this news is heartbreaking on many levels,'' Tony Clark, the leader of the players' association, said in a statement. ''It's never easy to lose a member of our fraternity, and to lose one so young is devastating news.''
Giants outfielder Juan Perez heard about Taveras' death during Game 5 of the World Series. He hit a big two-run double in the eighth inning of San Francisco's 5-0 victory and dedicated the hit to his fallen countryman.
''He's a really close friend of mine,'' Perez said. ''I know his family pretty good, I know his mom, his dad, his brothers, we were really close. It's a huge loss for all his family, his teammates and the people that care about him.''
Several of Taveras' Cardinals teammates took to Twitter to express their condolences.
''Last 30 minutes I've been sick to my stomach. Keep thinking about Oscar's big smile in the dugout whenever we made a big play/got a big hit,'' All-Star reliever Pat Neshek posted.
Rookie second baseman Kolten Wong tweeted: ''RIP you will be missed buddy.''
---
AP Sports Writers Antonio Gonzalez in San Francisco and R.B. Fallstrom in St. Louis contributed to this report.
---
---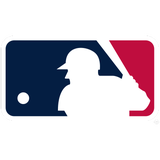 Get more from Major League Baseball
Follow your favorites to get information about games, news and more
---