Major League Baseball
Major League Baseball
Cardinals' Brandon Moss homering every 11 at-bats
Updated
Mar. 4, 2020 7:05 p.m. ET

ST. LOUIS (AP) Firefighting's loss is the St. Louis Cardinals' gain.
Back in 2012, Brandon Moss seriously pondered a career change because he was stuck in the minors. Finally healthy from hip surgery that robbed him of much of his power, he's become one of the top long-ball threats in the majors with a homer every 11 at-bats.
The 32-year-old Moss is among the National League leaders with 15 homers in 167 at-bats. He also leads the Cardinals with 57 strikeouts, but that's an acceptable trade-off for a dead pull hitter who maximizes his strengths.
''I don't hit for a high average even if I try,'' said Moss, who is batting .251 with a .333 on-base percentage. ''In my opinion, the harder I hit the ball, the better chance I have of getting a hit.''
When he connects, Moss hits it hard enough to defeat over shifts. And solidly enough that everyone in the ballpark knows it's going to clear the wall.
The Cardinals gave Moss an $8.25 million deal in the offseason. Manager Mike Matheny is finding ways to get playing time for both Moss and Matt Adams, another first baseman rediscovering his stroke and long-ball potential after missing much of last season with a hip injury.
St. Louis is near the top of the league in home runs, a huge change from past seasons, largely because Moss and Adams have combined for 24.
Moss' long-ball rate is better than that of Colorado's Nolan Arenado, who leads the NL with 20 and is connecting every 12 at-bats.
Besides that, he's added an element of looseness to the clubhouse, seemingly always ready to describe in detail the inevitable ups and downs.
''He is just a joy to have on this team,'' Matheny said. ''Out on the field, when he gets in the box, every single time somebody goes, `Here comes a homer.'''
Moss was an eighth-round draft pick of the Boston Red Sox in 2002 and made it to the majors five years later. He'd washed out with three teams before the Oakland Athletics gave him a shot in 2012 and he blossomed with 76 homers over a three-year span.
He'd had 500-plus at-bats in the minors in 2010-11, leading him to consider a career change.
Trying to hit for a better average hadn't helped his prospects. Hence the musings about his future, possibly resurrecting his career in Japan, or failing that, fighting fires, which he discussed with a high school buddy who was a fireman.
There was no bitterness, just a realistic outlook.
''I tried to be that quote-unquote all-around hitter and it just didn't work out for me,'' Moss said. ''Sooner or later, it becomes more about your family.''
Oakland offered an extended shot in 2012 and Moss capitalized, making the American League All-Star team in 2014.
Surgery for a torn hip muscle and torn glute was another bump in the road, robbing him of torque. But he'd talked with several players who'd had the procedure, including Alex Rodriguez, Alex Gordon, Denard Span and Devin Mesoraco, all of whom told him the first year back would be ''miserable.''
''I hit fly balls with the same rate, struck out at the same rate, walked at almost the same rate,'' Moss said. ''Those fly balls were not going over the fence, they were caught.''
Moss tumbled to a .226 average with 19 homers last year with Cleveland and St. Louis, hindered by time spent restoring flexibility and stability to the hip instead of adding strength. He's an avid weightlifter and getting back to his routine in the offseason spurred this bounce back.
Earlier this week, he was strong enough to wait on the pitch and homer to the opposite field off Houston's Doug Fister.
Last week, Moss homered on consecutive at-bats at Cincinnati. He's also proven versatile with starts at the corner outfield spots as well as first base.
''You watch him take batting practice, he's able to do some things that not many people can do,'' Matheny said. ''He's just an all-around good player.''
---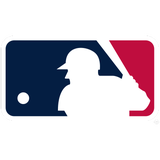 Get more from Major League Baseball
Follow your favorites to get information about games, news and more
---