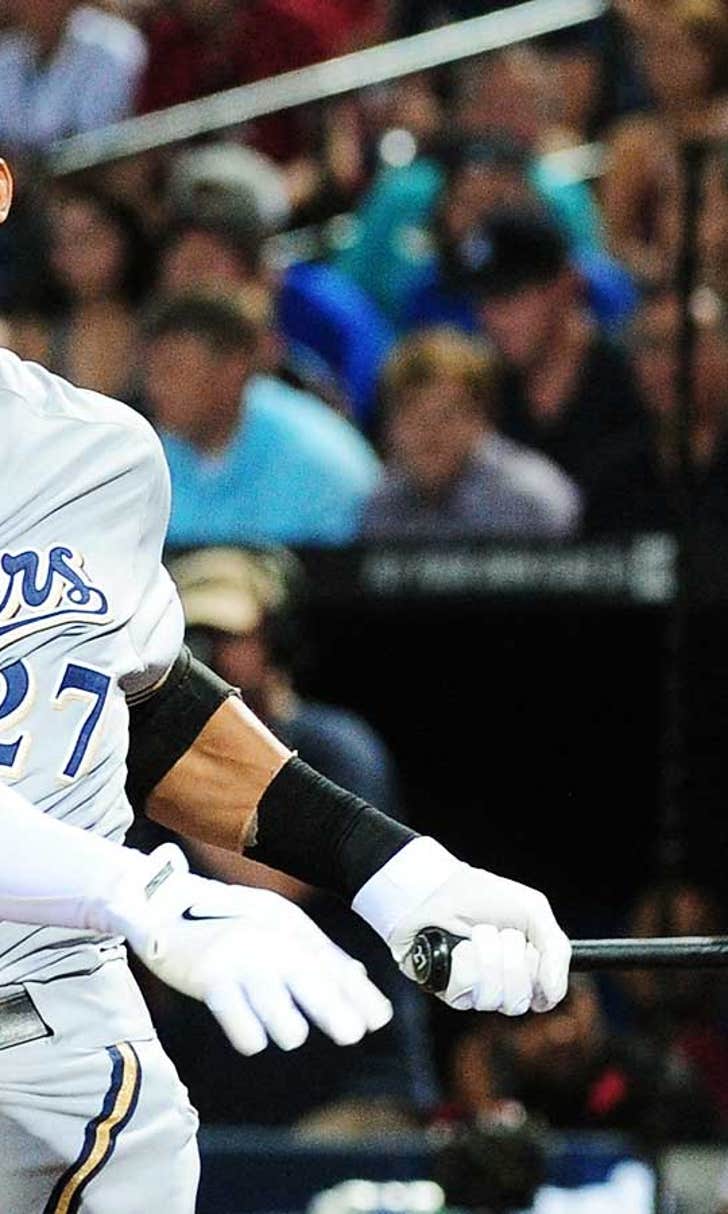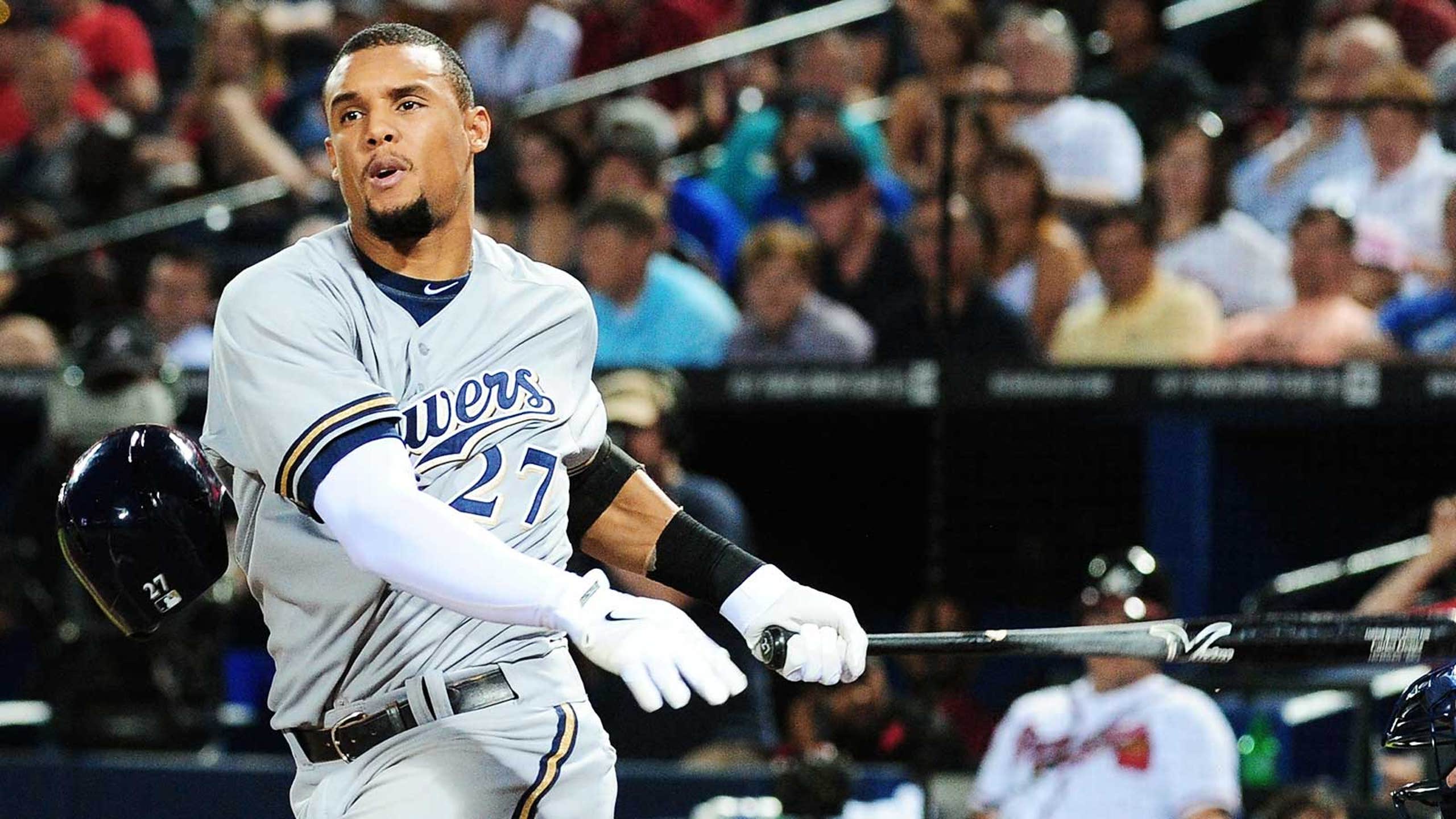 Brewers, Gomez happy with hip's progress
BY foxsports • June 16, 2015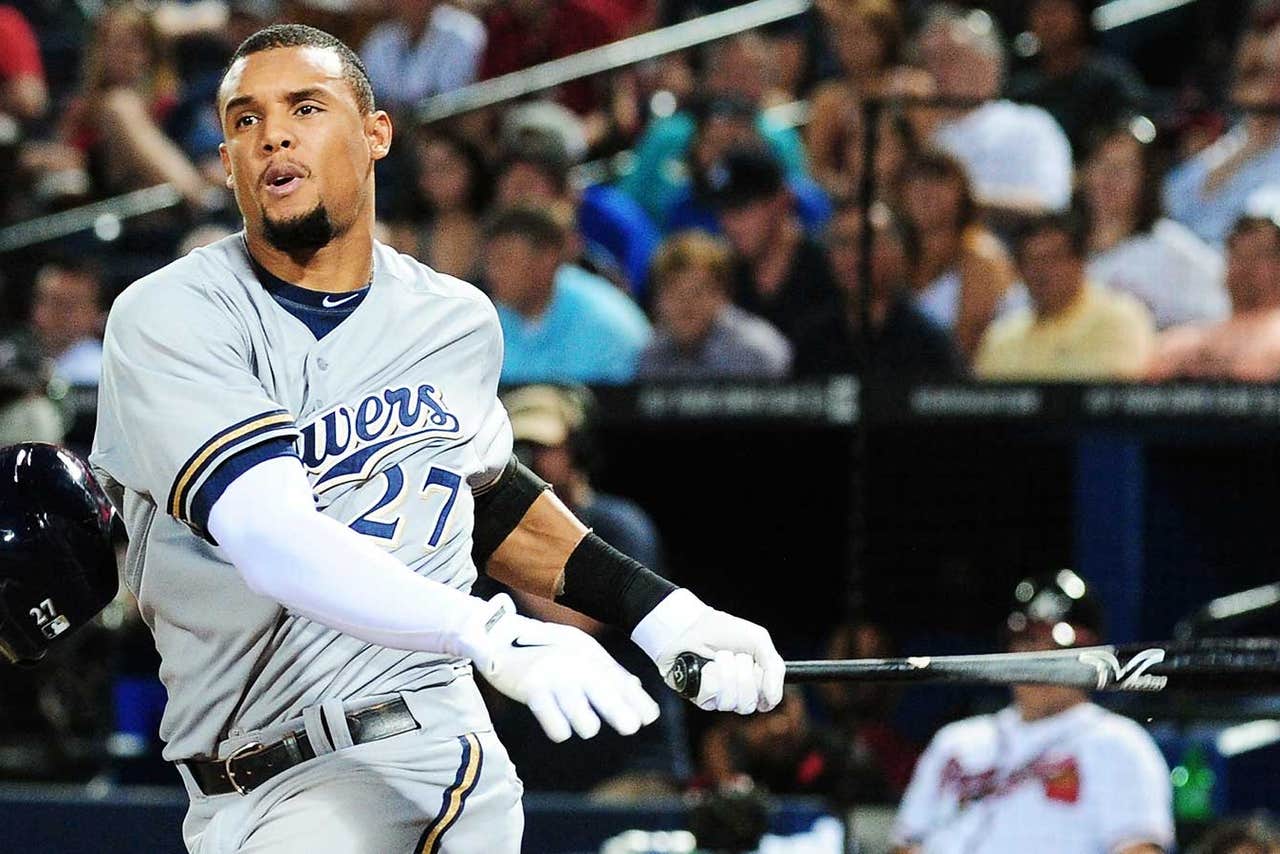 Carlos Gomez has missed each of the last two games because of his right hip.
However, the center fielder underwent an MRI and was happy with the results.
"Everything was fine," Brewers manager Craig Counsell told Brewers.com. "The plan was to give him these two days [Gomez was out of the starting lineup for a second straight game on Tuesday], then see how we are [Wednesday]. That's kind of the plan we talked about, and that's what we're doing."
The Brewers are going to an American League park Wednesday and Thursday so it is possible that Gomez could serve as the team's DH, but Counsell didn't seem to indicate whether or not that was a realistic possibility, mainly because of Gomez's style of play.
"Most important is how he feels, but [the MRI] gives you peace of mind," Counsell said, adding, "I think a lot of this is Carlos is a '100 percent player.' He is. We all know that. He doesn't -- It's hard for some guys, it's hard for him to play at 70, 80 percent. It's now how he's played his whole life. When you're that player and you need to play at that speed, you want to be sure that you're not going to hurt yourself. I think that's where he's at."
(h/t Brewers.com)
Photo Credit: Scott Cunningham/Getty Images
---
---