Major League Baseball
Major League Baseball
Breaking down every divisional series
Published
Oct. 7, 2009 4:16 p.m. ET

At long last, the playoffs are upon us.

We have a clear favorite (the 103-win Yankees), we have a defending champ (the Phillies), we have an underdog (the Twins), we have classic clubs (Cardinals, Dodgers), we have recent curse-busters (Red Sox, Angels), and we have a franchise born in the 1990s (the Rockies). In other words, the 2009 playoff fray offers something for everyone.

And now comes the task of sorting it all out. Here are my predictions for each Division Series.


Twins vs. Yankees


Rotation edge: Yankees

Bullpen edge: Yankees

Hitting edge: Yankees

Defense edge: Yankees

Coaching edge: Twins




The Twins are 0-7 against the Yankees this season. There's some consolation in knowing that all but one of those games were close, but still: 0-7. When the best offense in baseball encounters one of the worst rotations in the American League, runs happen.

Minnesota's current success is attributable to Joe Mauer, Michael Cuddyer, Jason Kubel, and a few bullpen arms. They've won in spite of the rotation and the team defense. While a best-of-five series invites randomness, the Twins are the demonstrably inferior team. And that's after you account for the suspect Yankee rotation behind CC Sabathia. Consider: The Twins' pitching staff has given up more home runs than every team in the AL, save for the Orioles and Rays, and the Yankees have seven lineup regulars with 20 or more bombs (and that's not counting Derek Jeter and his 18). It's a classic case of fatal flaw meets driving strength. No Justin Morneau and no starting pitching mean little hope for Minnesota.

Sure, the Twins have the indisputable AL MVP (Mauer), a great manager (Ron Gardenhire) and an elite closer (Joe Nathan), but it won't be enough to counter a devastating lineup, a certifiable ace and the greatest closer in baseball history. This series figures to have plenty of David vs. Goliath appeal, but the smart money is against the small guy with the slingshot.

Prediction: Yankees in three.


Red Sox vs. Angels


Rotation edge: Angels

Bullpen edge: Red Sox

Hitting edge: Angels

Defense edge: Angels

Coaching edge: Angels




Throughout recent postseason history, the Angels are 1-9 against the Red Sox. Trends are grim, if you're an Angels fan. Still, this is a different sort of Halo squad. It's one powered by a tremendous offense and a strong, deep rotation. Boston, meanwhile, sports the balanced attack that in recent seasons has characterized the leading candidate for "Team of the Decade" honors.

On more of a micro level, the series could turn on Mike Scioscia's decision to make Joe Saunders and not Ervin Santana a part of the ALDS rotation. That means the Angels will trot out two lefties, Saunders and the reborn Scott Kazmir. Speaking of Kazmir, he's looked strong in each of his seven starts since being acquired by Anaheim. All of this is notable because the Sox are much less potent against lefties, and one of their lefty-mashing specialists, outfielder Rocco Baldelli, might be forced to miss the first round because of a hip injury. Also, third baseman Mike Lowell, another core right-handed bat, is battling a sore thumb. That's to say nothing of Boston's present lack of infield depth and lack of a reliable fourth starter. Recent history notwithstanding, the Angels look better poised to advance.

Prediction: Angels in five


Dodgers vs. Cardinals


Rotation edge: Cardinals

Bullpen edge: Dodgers

Hitting edge: Dodgers

Defense edge: Cardinals

Coaching edge: Cardinals




Randy Wolf and Clayton Kershaw will front the Dodger playoff rotation, and they'll have to deal with a Cardinal lineup that's positively turgid with impact bats from the opposite side. Albert Pujols, Matt Holliday, Ryan Ludwick, Mark DeRosa — all are right-handed and all are capable of the knockout punch. The Dodgers will also be without Hiroki Kuroda (3.76 ERA), so they'll round out the rotation with two of the following three hurlers: Chad Billingsley (5.20 ERA in the second half), Jon Garland (at heart, a league-average hurler) and Vicente Padilla (these days, a poor man's Jon Garland).

All of this, of course, is to say nothing of the formidable Cardinal rotation. The fourth spot is in flux (the inconsistent Kyle Lohse or the better-deployed-as-a-reliever John Smoltz?), and Joel Pineiro has a 4.58 ERA since August 1. Chris Carpenter and Adam Wainwright, however, form the best duo in all of baseball. This season, Carpenter and Wainwright have combined for 425.2 innings, a 2.45 ERA, 356 strikeouts, and 47 quality starts. That's 1-2 excellence that no other playoff team can match.

So the Dodgers are tasked with beating Carpenter or Wainwright at least once, and then beating Piniero and Lohse/Smoltz twice. As well, because of the two off days, manager Tony La Russa will have the option of bringing back Carpenter on three days' rest for a possible Game 4 and then going with a fully rested Wainwright in Game 5. (He's not likely to take that approach, but it's another arrow in his tactical quiver.) Overall, this one should be a hotly fought series between two evenly matched teams. Because of the Carpenter-Wainwright combination and the current upheaval in the Dodger rotation, give the narrow edge to St. Louis.

Prediction: Cardinals in five.


Rockies vs. Phillies


Rotation edge: Phillies

Bullpen edge: Rockies

Hitting edge: Phillies

Defense edge: Phillies

Coaching edge: Phillies




Potentially, the Rockies will oppose a left-hander three or four times in this series, and the Colorado lineup, once you adjust for park effects, has been fairly undistinguished against lefty starters. That's especially the case when those lefty starters comprise Cole Hamels (2008 World Series MVP), Cliff Lee (2008 AL Cy Young) and — possibly — J.A. Happ (likely 2009 NL Rookie of the Year). On the other hand, the Philly bullpen is in tatters. Brad Lidge has been awful this season, J.C. Romero and Chan Ho Park will likely miss the NLDS, Jamie Moyer is done for the season, and Scott Eyre is battling elbow pain. Not that the Colorado bullpen is particularly enviable — the only reason they get the nod is the health of the Philly relief corps. If Charlie Manuel feels too thin from the left side, then Happ may find himself working relief detail. Otherwise, it'll be future Hall of Famer Pedro Martinez making a bullpen cameo. Either one should help.

Offensively, the Phillies enjoy a substantial edge. Philly leads the NL in runs scored, and in road games (pertinent since both teams play in hitter's parks) the Phillies have outscored the Rockies this season by a hefty 412-337 margin. Home-field advantage, the superior offense, and a rotation that better matches up with the opposition's tendencies add up to a series win for the reigning champs.

Prediction: Phillies in five.
---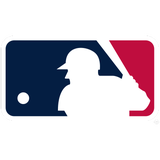 Get more from Major League Baseball
Follow your favorites to get information about games, news and more
---