Major League Baseball
Major League Baseball
Blue Jays 8, Royals 4
Published
Apr. 13, 2013 5:13 a.m. ET

Jose Reyes heard a pop in his left ankle as he awkwardly slid into second base. After that, everything else was a blur to the Toronto Blue Jays on Friday night.
The trainers lifted their star shortstop onto a cart, and the cart drove through the bullpen gate in right field. The sight was of Reyes, his ankle heavily bandaged, being pushed out of their clubhouse after an 8-4 win over the Kansas City Royals, on his way to have an MRI exam.
The sound of general manager Alex Anthopoulos on the phone with other GMs, already trying to make a deal for a replacement amid the sobering news that Reyes could be out up to three months.
''It's on everybody's mind,'' Blue Jays manager John Gibbons said. ''Doesn't matter if he's on our team or another team, in the baseball world - the baseball community - your heart goes out to whoever it might be. In this case, he's one of the top guys in the game.''
Reyes had just driven in two runs with a base hit when he was attempting to steal second base in the sixth inning. He appeared to be indecisive about whether to go in sliding or standing, and made the late choice to hit the dirt, his trailing ankle twisting cruelly beneath him.
Reyes slid over the bag, and then rolled around on the dirt, screaming in pain. Trainers for both teams ran out to help him while a green cart was driven in from the outfield.
''It didn't look good, obviously,'' Blue Jays starter J.A. Happ said.
Anthopoulos said the results of the MRI exam may not be known until Saturday, and while the initial diagnosis was a sprained left ankle, the GM acknowledged Reyes is headed for the disabled list and that it could be months before he is back in the lineup.
''You never want to see it, but at the same time, you've been through enough to know it's going to happen over the course of the season,'' Anthopoulos said.
''If it's good news, you're looking at four weeks,'' he said. ''The other scenario could be three months, or if something comes up we're not expecting, it could be more than that.''
Happ (2-0), the only Blue Jays starter to win this season, gave up three runs on 41 pitches in the first inning. But he survived a couple shaky stretches to last four more frames, and Aaron Loup went the final three innings for his first career save.
Adam Lind and Emilio Bonifacio also drove in two runs each for the Blue Jays, who hammered the Royals' Luis Mendoza (0-1) for eight runs - seven of them earned - in just 5 2-3 innings.
''He really struggled to get the feel of his breaking ball, struggled to keep it down in the zone,'' Royals manager Ned Yost said. ''There were some times he was trying to bounce it and couldn't do it. It was just one of those nights. He wasn't near as sharp as he was in Philly.''
Lorenzo Cain drove in a pair of runs for Kansas City, which couldn't overcome some shaky pitching and even shakier defense. The Royals committed three errors, matching their season total.
Toronto struck first for just the second time all season when J.P. Arencibia's single to left and a double by Lind down the right-field line gave the Blue Jays a 2-0 lead.
The Royals answered back with three in the bottom half.
Salvador Perez's single to right drove in the first run. Happ loaded the bases moments later, earning a visit from Blue Jays pitching coach Pete Walker, and then watched Cain smack the first pitch he saw to center field to give Kansas City a 3-2 lead.
Bonifacio pulled the Blue Jays back ahead in the second when he doubled off the wall in right to drive in a run. The speedster headed for third on the throw to the plate, and then scored when Perez threw the ball down the left-field line - the catcher's second error of the game.
Lind delivered a sacrifice fly in the third to extend the Blue Jays' lead, and Alcides Escobar matched him with a double in the fifth to pull Kansas City back within 5-4.
Bonifacio's two-out double in the sixth gave Toronto its two-run cushion back. Luke Hochevar came in to relieve Mendoza, and Reyes followed with a two-run single to make the score 8-4.
That's when the star shortstop attempted to steal second.
The momentum of his late slide carried him over the base, and his ankle twisted backward as second base umpire Marvin Hudson signaled safe. Reyes screamed in pain, and then pulled the front of his blue jersey over his face as trainers from both teams ran out onto the infield.
A hush fell over the crowd, and Blue Jays' clubhouse was so quiet that it seemed as if they had lost the game rather than won when it opened shortly after the final out was made.
''Jose is great. He's a big part of this team. I can't emphasize that enough,'' Anthopoulos said. ''Every team goes through these things. I don't believe we're a team built on one player, no matter how great a player it is. Just continue to move forward.''
Notes: Anthopoulos said he wasn't sure who would replace Reyes on the roster, but that a move could be made before Saturday night's game. ... Toronto will start RHP R.A. Dickey on Saturday against Royals RHP James Shields. ... Toronto designated RHP Edgar Gonzalez for assignment and sent him to Triple-A Buffalo when he cleared waivers.
---
---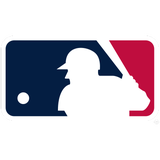 Get more from Major League Baseball
Follow your favorites to get information about games, news and more
---