Major League Baseball
Major League Baseball
Bautista hits MLB-leading 22nd HR in Jays win
Published
Jul. 7, 2010 1:00 a.m. ET

Wells drove in the go-ahead run with a seventh-inning double, Jose Bautista hit an inside-the-park homer, his major league-leading 22nd, and the Toronto Blue Jays beat the Minnesota Twins 6-5 Wednesday night.
Wells snapped a season-high 0-for-21 slump with a two-out double off Matt Guerrier (1-5), giving the Blue Jays just their second win in 10 games.
``I've been able to forget about anything that's happened, good or bad,'' Wells said. ``You move on from every at bat, you try to just have a good at-bat each and every time you get up, no matter what the outcome was your last time. That's the only thing I've tried to concentrate on this year.''
So, Vernon, does that mean you can't remember your last hit, a June 29 single at Cleveland?
``I remember, but it was a long time ago,'' Wells said.
Alex Gonzalez hit his 16th homer for the Blue Jays, who leads the majors with 125.
Scott Downs (3-5) worked 1 1-3 innings for the win and Kevin Gregg wrapped it up in the ninth for his 19th save.
Minnesota's Orlando Hudson went 3 for 4 with three RBIs against his former team, including a two-run homer, and Delmon Young also went deep, but it wasn't enough.
Twins manager Ron Gardenhire struggled to contain his irritation.
``A frustrating game, a game we thought we should have won,'' Gardenhire said. ``You just don't win baseball games like that. You have to go out and shut somebody down and we didn't do enough of that today.''
Gardenhire said he would ``let everything cool down'' before getting to the bottom of what went wrong.
``It's never good to talk to people when you're frustrated and mad,'' he said.
``He was a little dizzy out there,'' Gardenhire said. ``We got him out of the ball game. He said he had to come out. We'll see how he is tomorrow.''
Gonzalez opened the scoring with a one-out homer in the first, but the Twins answered in the fourth when Hudson hit a two-run shot to left, his fourth. Toronto tied it in the bottom half on a two-out single by Edwin Encarnacion.
Young made it 3-2 when he drilled a solo homer to left in the top of the fifth, his 10th, but Toronto reclaimed the lead in the bottom half. With McDonald at first base, Bautista lined a two-out pitch into the alley in left-center. The ball fell between Young and Denard Span, with Span's leg crashing into Young's gloved left hand as he leapt over his sliding teammate.
``Delmon and Span made a great effort trying to catch the ball but one of them has got to stop the ball and the other one goes for the catch,'' Gardenhire said. ``We had two guys down and they almost killed each other.''
Young stayed down as the ball rolled to the wall and Bautista sped around the bases, crossing the plate standing up and well ahead of the relay throw.
``When I saw them on the ground after I rounded second base, I thought it was going to be a chance,'' Bautista said.
Pitcher Ricky Romero fanned a smiling Bautista with a towel when he returned to the bench, and the crowd of 14,886 kept cheering until Bautista came out for a curtain call.
Young strained his wrist on the play but stayed in the game. He was wearing an ice pack afterward, but said the injury was not serious.
``I'm fine,'' he said.
It was Toronto's first inside-the-park homer since Greg Myers did it against Baltimore on Sept. 13, 2003. The Twins have now surrendered two inside-the-park homers this season, with Kansas City's David DeJesus doing it in an April 23 game at Target Field.
Toronto's advantage was short-lived. The Twins tied it on Jason Kubel's sacrifice fly in the sixth, then went ahead on a two-out hit by Hudson in the seventh.
The Blue Jays took the lead for good in the bottom half. Fred Lewis chased Kevin Slowey with a triple to right-center and scored when Gonzalez followed with a sacrifice fly off Guerrier.
Slowey allowed five runs and nine hits in 6 1-3 innings. He walked one and struck out four.
Making his first start of the season, Blue Jays left-hander Marc Rzepczynski allowed four runs and eight hits in 5 2-3 innings. He walked one and struck out seven.
NOTES: McDonald started at 2B in place of Aaron Hill, who missed his second straight start because of flulike symptoms. ... The roof at Rogers Centre was forced to stay closed because of ``mechanical difficulty.'' ... Toronto Raptors head coach Jay Triano threw out the first pitch and attended the game with several players, including DeMar DeRozan and Amir Johnson.
---
---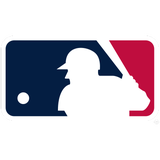 Get more from Major League Baseball
Follow your favorites to get information about games, news and more
---