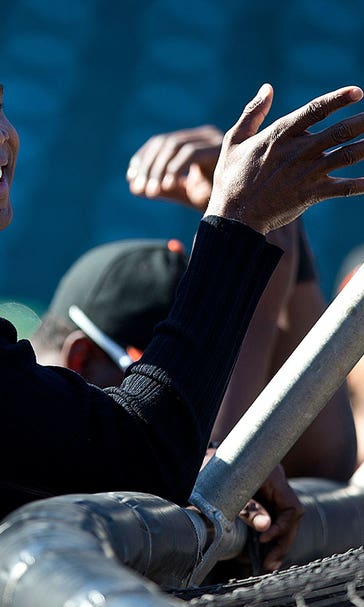 Barry Bonds ready to chase 'unknown' as Marlins hitting coach
BY foxsports • February 19, 2016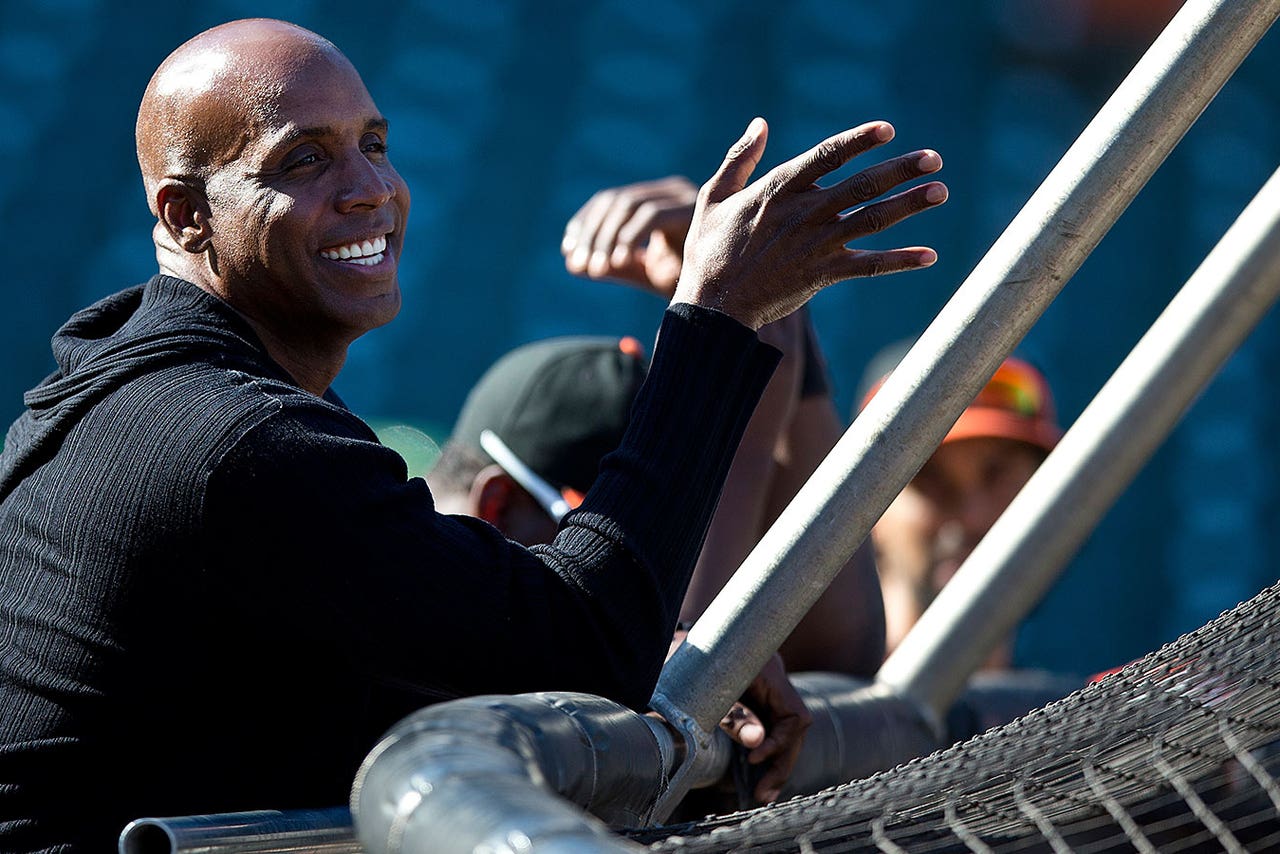 After retiring in 2007, Barry Bonds is coming back to work in professional baseball as a hitting coach with the Miami Marlins. Despite heading into unknown territory as a coach, the current home run king is ready to get started with his new job. 
"I wouldn't be here if I wasn't excited about the job, that's for sure," Bonds told USA TODAY Sports. "I would not be here."
Whether or not most baseball fans agree, Bonds is statistically one of the greatest players of all time. While playing baseball came naturally to Bonds, coaching the game has the goal of chasing the 'unknown' --  something he is familiar with during his long playing career.
"It's the unknown," Bonds said. "The same thing about baseball. I played 22 years chasing the unknown. I don't know. There is no answer to it."
Bonds' first experience as a coach in professional baseball will come with the Marlins in spring training, but for the slugger who holds the all-time home run record of 762, he has already had some time working as an instructor for players during offseasons since retirement. New York Yankees' Alex Rodriguez has sought Bonds' assistance perviously and has good reviews of his coaching techniques. 
"He's going to be great and do wonders for that team,'' Rodriguez said. "And can you imagine him working with (Giancarlo) Stanton. If you think about that combination, that's as good as it gets, right? Stanton's talent, his work ethic, his passion for the game, and now having one of the greatest minds alive working with together with him."
The Marlins have had players come and go over the years, but Stanton has been the centerpiece of the team despite the changes. With a 13-year, $325 million contract in hand, Stanton is the present and future success of Miami baseball. In many ways, Bonds' effectiveness as a hitting coach could help get the most out of Stanton's already successful career. 
"Stanton, that's the whole big talk," Bonds said. "What do you teach Stanton, who already has it? You motivate him enough to continually do it successfully. Small movements. We don't have to build a tree. We don't have to build a home. I'm actually trying to see what his vision is, how he sees this, and can we get to the same solution?"
For Bonds, a return to the game isn't about more money, he is returning for the challenge coaching will bring everyday.
"These guys have great skills, but (everyone's) skill level is different. This person can't be that person. That person can't be this person. You can't hit like this person. And you can't do this," Bonds said. "But if we have nine guys that can play their roles completely right, that gift comes together as a unit. It becomes one big great machine that works together."
Despite having a lot of knowledge on batting, Bonds was always one to keep his secrets private in regards to his baseball success, as a coach, he plans on being an open book for his new Marlins. 
"In baseball, there is no straight line to whatever," Bonds said. "What I love about it is that you have different personalities, different minds thinking, how to get the same solution."
---
---