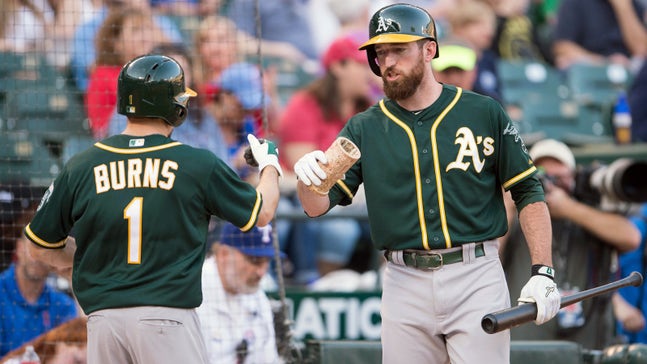 A's speedster Burns puts fianceé on hold to answer call from Oakland
Published
May. 3, 2015 8:42 p.m. ET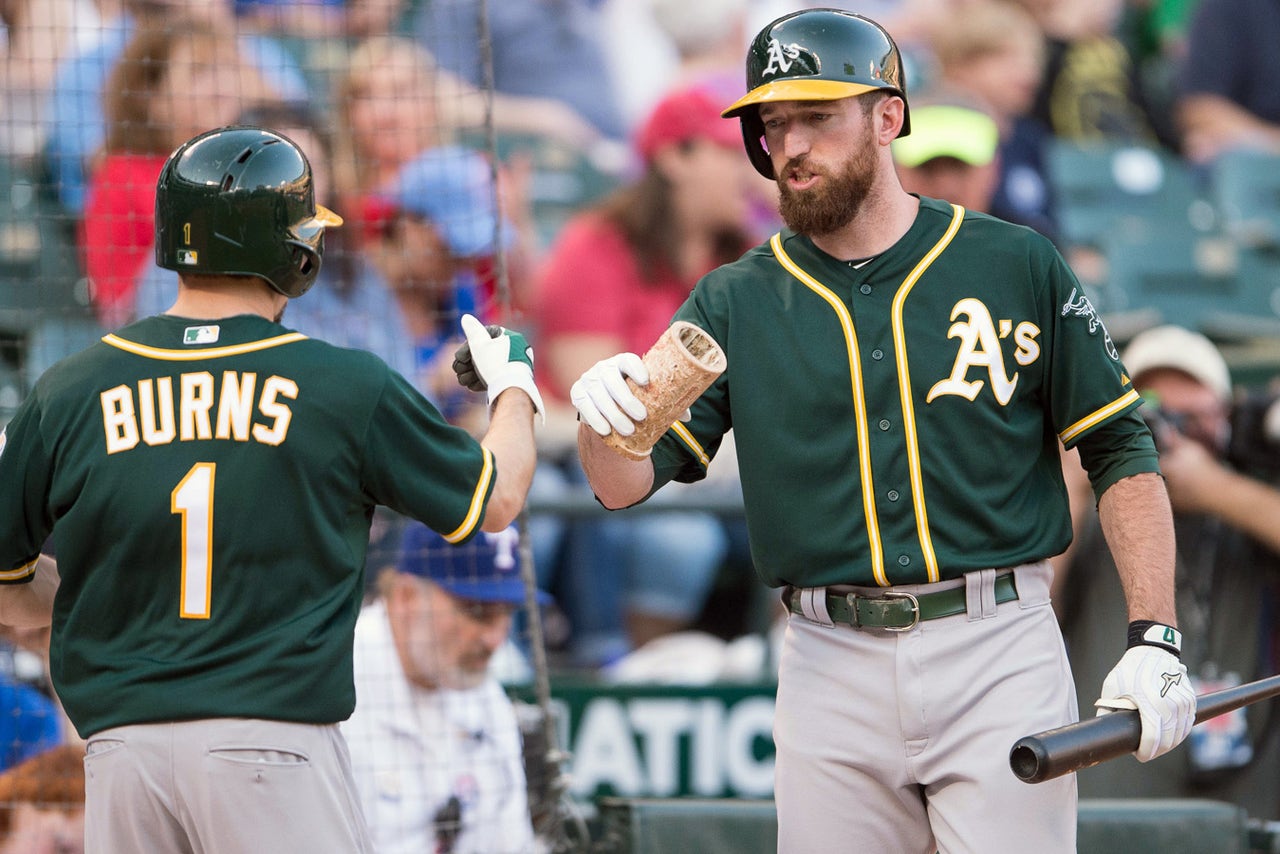 Oakland A's Outfielder Billy Burns did the unthinkable late Friday night: he put his fiancée on hold to take another call. 
The speedy Burns was on the phone with his fiancee Sarah around 11:30 local time when he saw an incoming call from his Triple-A manager, Steve Scarsone. Faced with an undesirable decision of putting her on hold or ignoring what could be an important call from his manager, Burns chose the former. As he recounted to John Hickey of Inside the A's:
"We're getting married this off-season, and we were talking about the wedding,'' Burns said, indicating it wasn't the best time to put his fianceé on hold.
As it turned out, Scarsone was calling with good news: the A's were calling Burns up and he had to make it to Arlington for Saturday night's game against the Texas Rangers. Fortunately, the news didn't create a problem:
"When she heard I was being called up, she got over it. If it was any other phone call, I might have been in trouble.''
Burns picked up three hits for the A's as their leadoff hitter in both Saturday and Sunday's games, so this story has a happy ending for Burns on all sides of the situation. 
---
---