Major League Baseball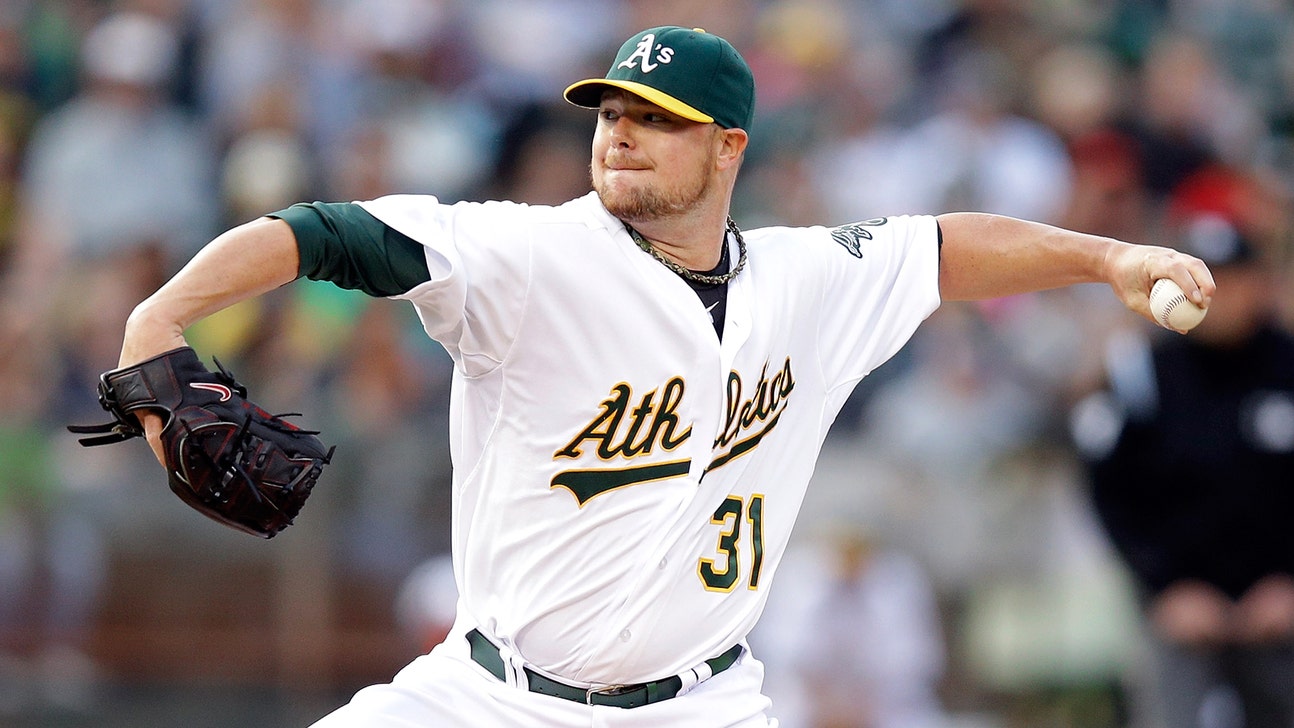 Major League Baseball
Ace in the hole: Lester pushes A's to front of MLB pack
Published
Aug. 8, 2014 3:15 p.m. ET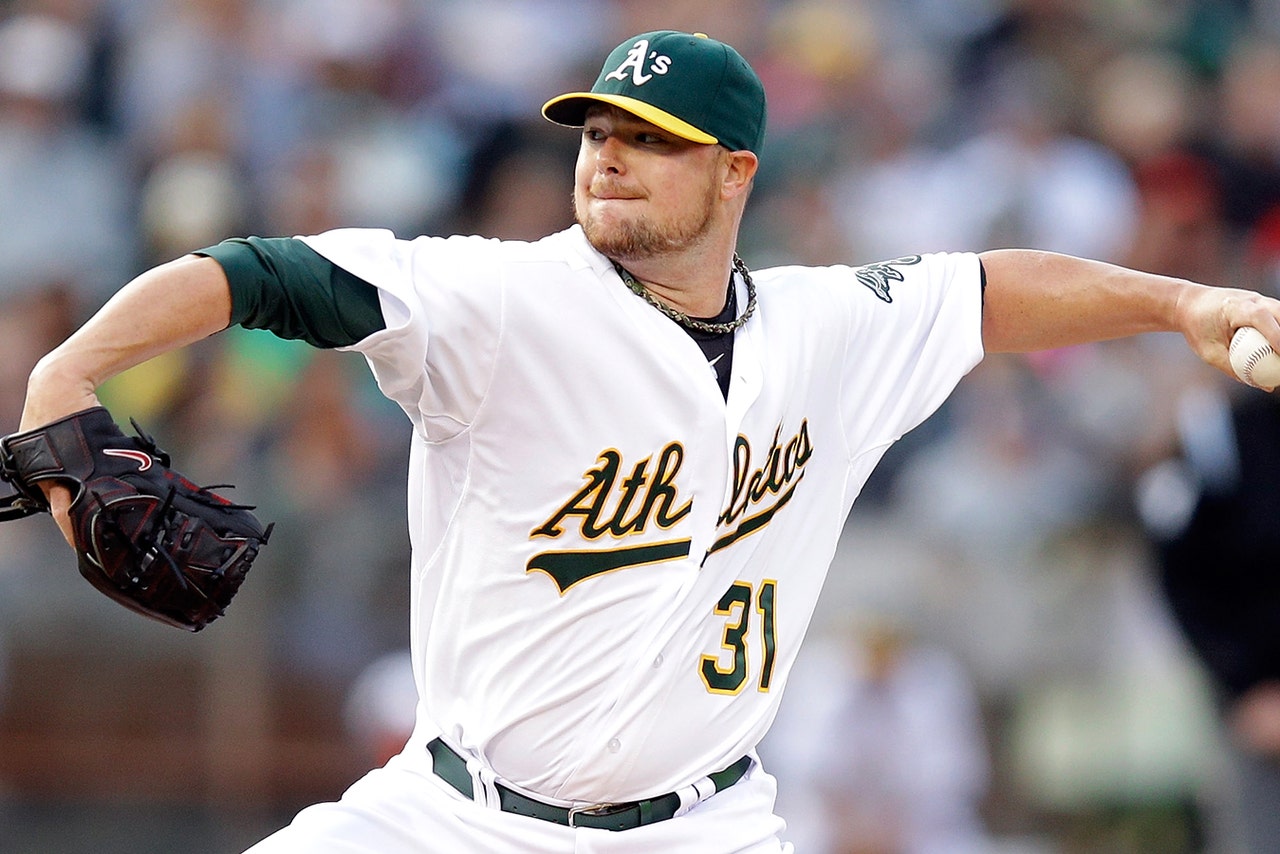 OAKLAND, Calif. — Jon Lester may end up being a short-term rental for Oakland's rotation, but just two starts into his tenure he already has fans in the East Bay chanting him name aloud. 
A few days after Lester stymmied the Kansas City Royals in his debut as an Athletic — on Yoenis Cespedes T-shirt Day of all days — he tossed a 122-pitch, 3-0 three-hit shutout over Minnesota to make Oakland the first MLB team with 70 wins. Lester was perfect through the first five innings and now has a Gibson-esque 1.21 ERA in his last 10 starts. His first shutout in more than a year — and only the fourth of his career — had the raucous Thursday night crowd of 22,108 chanting Lester! Lester! as he came out for the ninth inning.
This is a fan base that is dreaming of the kind of October success that has eluded the club for 25 years. If the A's hope to get to the World Series again, it'll be Lester's left arm, which helped win two titles in Boston, that does the deed. An A perhaps but for a moment; hopefully for locals a Bay Area champion for life. 
"The biggest thing is to be welcomed," Lester said after the win. "We all know what Cespedes did for this organization and how well he was liked, and the biggest thing, speaking for myself, coming over here is that you don't want to screw that up. You want to make the trade look like it had a purpose and that it was good, and you don't want to come in halfway through the year — after these guys have been battling their butts off to be in first place — and screw that up.
"From Day One, I'm just trying to fill in and go out and pitch innings as best I can."
Beyond Lester's first clean sheet since May 2013, it was a night full of arbitrary personal milestones. Manager Bob Melvin won his 800th career game a big-league manager, and John Jaso (18 at-bats), Brandon Moss (18) and Stephen Vogt (23) all snapped unsightly hitless streaks.
But the team is the thing, and Oakland, beyond having the majors' best record, also boasts a baseball-best run differential so lopsided that, despite the 70 wins to only 44 losses, the team is actually underperforming its Pythagorean W-L by five games.
Maintaining that top standing is vital to the A's playoff chances, especially as they're fending off both the Angels and Mariners. Having been knocked out the last two ALDS by the Detroit Tigers, despite having home-field advantage both times, this year feels different for Oakalnd. This year, there's a sense of momentum that is still somewhat understated. Yes, you've got real saxophones in the O.co Coliseum crowd when Josh Reddick comes to the plate via "Careless Whisper," but the players themselves are an even-keeled bunch. These aren't the brash Boston "idiots" of 2004 or the maddeningly excellent Braves of the '90s or even the loud-mouthed Mets of the mid-'80s. This A's team, at least viewed in aggregate, is a form-fitting collection of pieces that despises friction of any sort. A roller coaster whizzing along that makes no creaks.
So while Oakland might be the Team That Everyone is Talking About, Melvin has his men in the right mindset. He's a player's manager, someone who expects to see 25 guys putting in the efforts needed each night to win.
Melvin already likes what he sees from Lester on and off the mound.
"Everybody was pulling for him. He's had an impact on those guys already," Melvin said. "You can see Sonny (Gray) talking to him. (Lester's) got a real calm way about him. He's got a lot of experience, and he's a guy who not only gives you performance, he gives you these experiences of what he's done. And he's easy to talk to.
"Having to deal with pitching his first game on Yoenis' T-shirt night shows that not only is he locked into what he's doing, he's also got a little bit of a sense of humor."
Everything is seemingly coming together in Oakland at the right time with the right pieces in place, but it's a limited-time offer. With Lester likely to be priced out of Oakland's historically frugal payroll, the A's have a window of opportunity that will shut this October regardless of how they do in the playoffs. They get one good shot at this, and then it's anyone's guess how it shakes out in the offseason.
So long as the A's see more of this Lester — calm, collected and cunning — they'll have every chance to see just how far they can go.
"Obviously, I'm excited and I'm glad I got to finish the game, but I'm not going to jump around like an imbecile out there," Lester said. "I've always been a big believer in 'act like you've done it before.' "
He still has zero World Series rings, but you can fill that personal void of his by following Erik Malinowski on Twitter at @erikmal and emailing him at erik.malinowski@fox.com.
---
---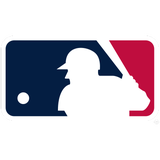 Get more from Major League Baseball
Follow your favorites to get information about games, news and more
---