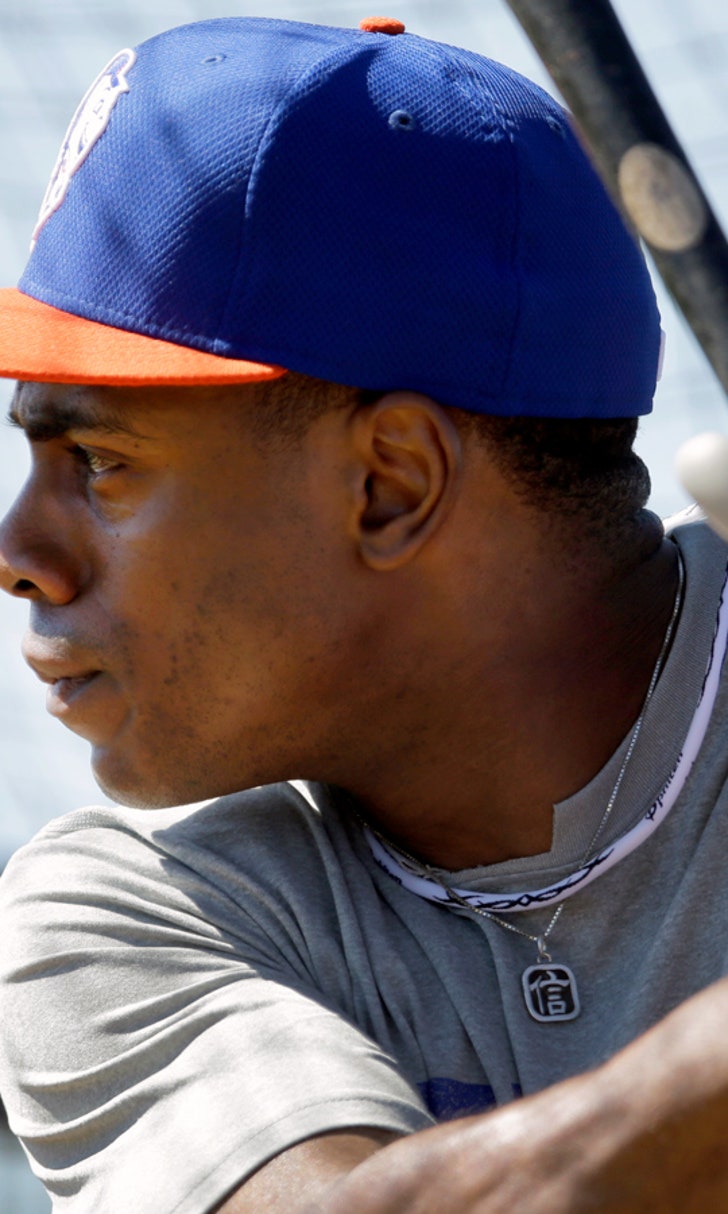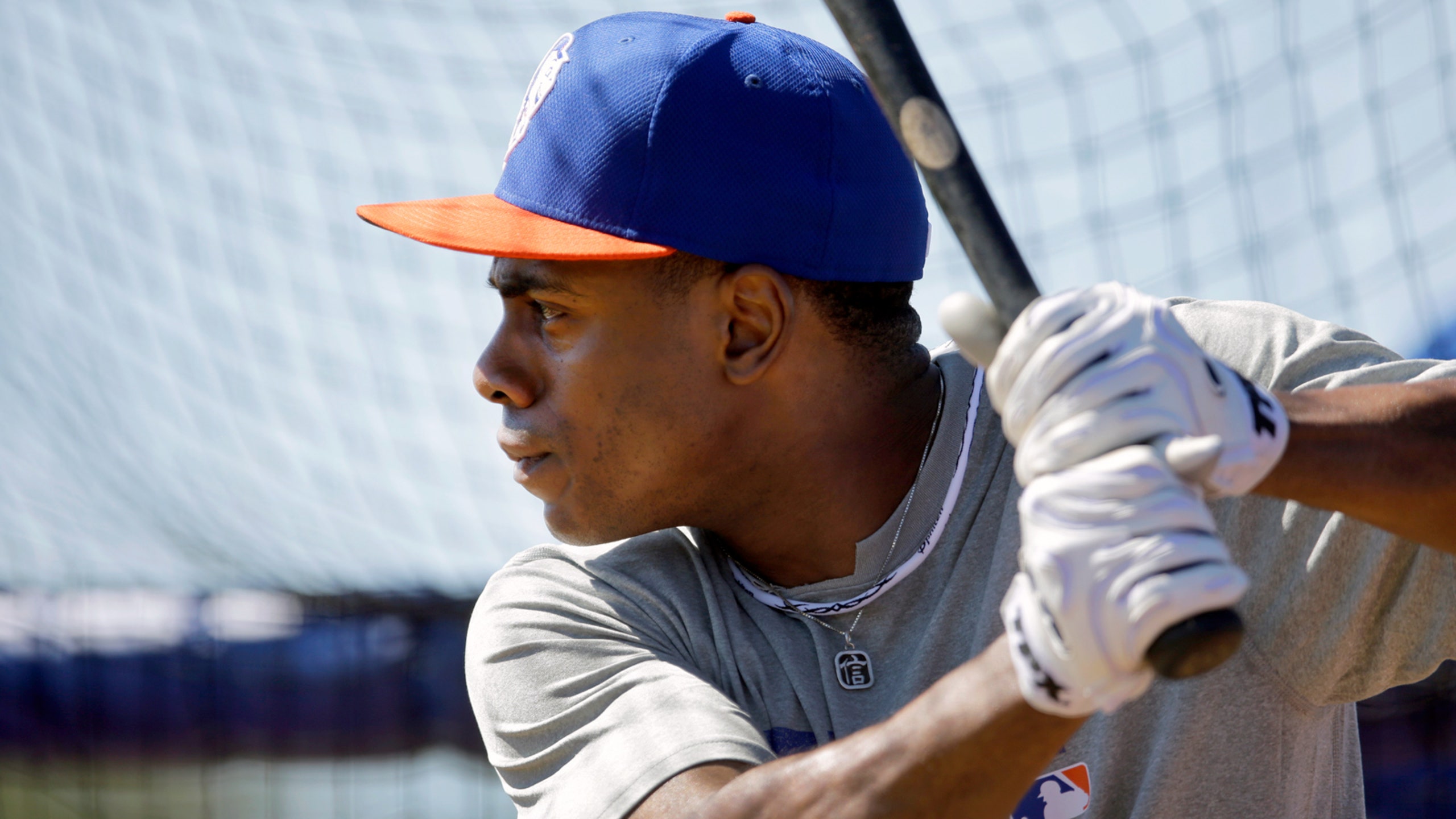 2014 Mets preview: Grandy Man adds spark to offense
BY foxsports • February 19, 2014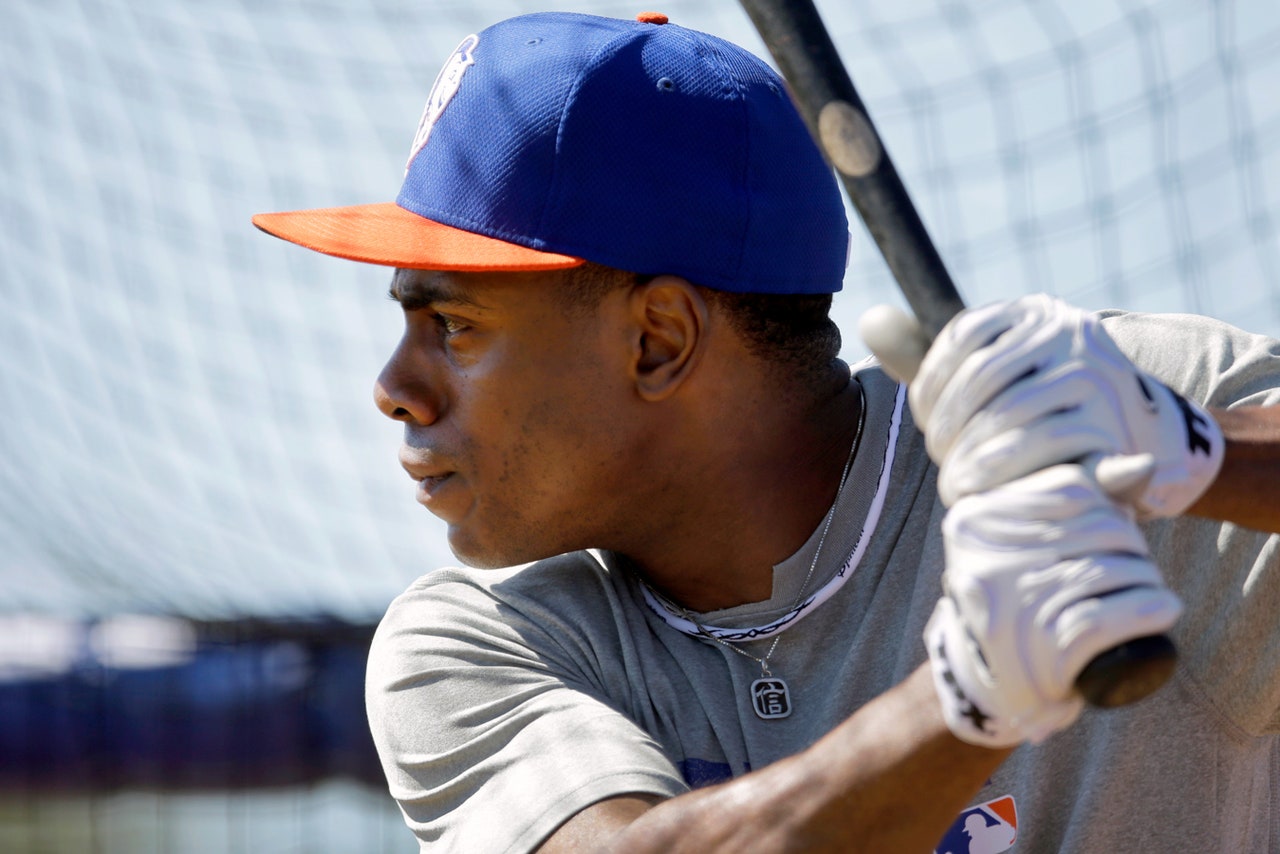 Offense: Assuming Granderson is more his 2011-12 self than a rehash of Jason Bay, the Mets will have to decide if it's better to have David Wright protecting him or vice versa – but to borrow an old saying, the best-case scenario still can't be a lineup of "Grandy and Wright and someone else might." That makes Eric Young Jr. and Daniel Murphy the most important men in the lineup, because if EY can be the sparkplug he was last year at the top and Murphy can again be a .300 hitter with solid all-around peripherals, Wright and Granderson will have a lot of big at-bats. The bottom of the lineup could be up and down if catcher Travis d'Arnaud has some growing pains and they play musical shortstops again, but the biggest situation to watch is at first base. It seems like the Mets are content to have Lucas Duda and Ike Davis compete for the job, but trading Davis as is rumored could actually upgrade the Mets by subtraction; the roster has a handful of players with extreme platoon splits and Collins could use the flexibility of Duda and guys like Young Jr. and Murphy to mix and match positions, playing to the roster's offensive strengths without having to sacrifice defense too much. 
Rotation: The Mets would ideally like to avoid having nine pitchers make five or more starts again this year, but while they seem to have a solid rotation even without Harvey, every spot has a question. Can Zack Wheeler avoid a sophomore slump? Can 40-year-old Colon, who threw more innings last year than he had since 2006, come close to repeating last year's campaign? Can Jon Niese and Dillon Gee channel their second-half selves more than their first-half selves? And just who is the fifth starter? The Mets have numerous candidates, from Daisuke Matsuzaka to John Lannan to Jenrry Mejia, for that last job, so at least they have a few fallback plans. They also may have a nice pair of reinforcements if top prospects Noah Syndergaard and Rafael Montero, who will both start spring training in the major-league camp, are ready to make second-half cameos a la Wheeler and Harvey.
Bullpen: Most of the Mets' subtraction came from the relief corps, so there's a lot of heavy lifting to do this spring in the 'pen. Whether or not Bobby Parnell is 100 percent after last season's neck surgery is the paramount concern, but Parnell or not, the spots behind him are wide open; five Mets made at least 40 relief appearances last year, but aside from Parnell, three are the losses listed above and the fifth is nominal lefty specialist Scott Rice. Collins will need guys like Josh Edgin and Vic Black to step up more than they did in 2013, and a healthy Jeurys Familia would help, because he might actually be the best ninth-inning option if Parnell isn't there. Collins also said that Mejia could be an option in the bullpen if he doesn't win the fifth spot in the rotation, and both Kyle Farnsworth and Jose Valverde, who are in camp on minor-league deals, are low-risk options that could pay huge dividends if either can find the magic elixir like Hawkins did last year.
Player to watch: Granderson. Despite all the question marks, Granderson has the most to prove simply because he landed the biggest contract. Perhaps the good news is that last year was really the result of two fluke injuries, but it also remains to be seen how much his offensive production will be affected by moving from hitter-friendly Yankee Stadium to the cavern across town that is Citi Field.
Why they will win: Wheeler has a Harvey-esque sophomore year, Colon finds the fountain of youth again, the bullpen jells, Granderson shows no rust, Davis and/or Duda break out offensively, and Murphy and Young become one of the league's top one-two punches.
Why they will lose: Murphy's Law has been the Mets' team motto for the last couple years so it's entirely possible that "they're the Mets" is reason enough, but if more than one of the caveats in the "why they will win" column go wrong, things could go south in a hurry. Alternate thought: if the Mets do succeed early, then not having (or wanting to spend) the money to make even a minimally impactful addition or two at the deadline like the Pirates did last year could be their downfall.
---
---