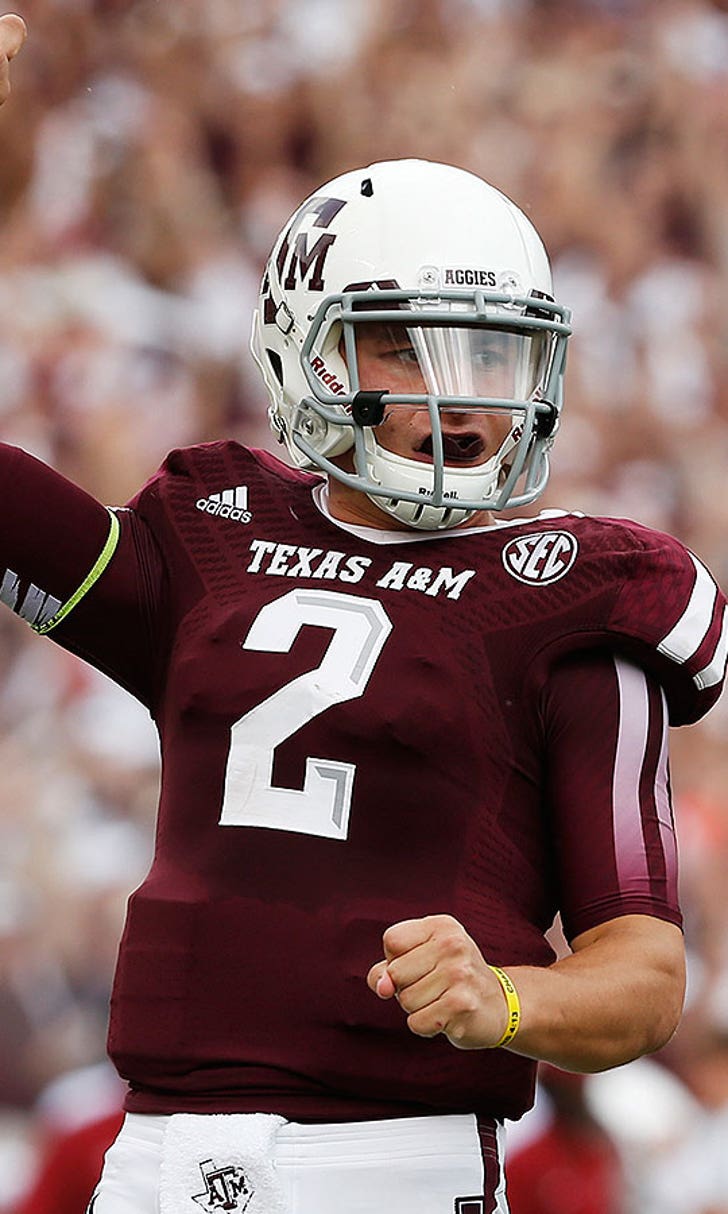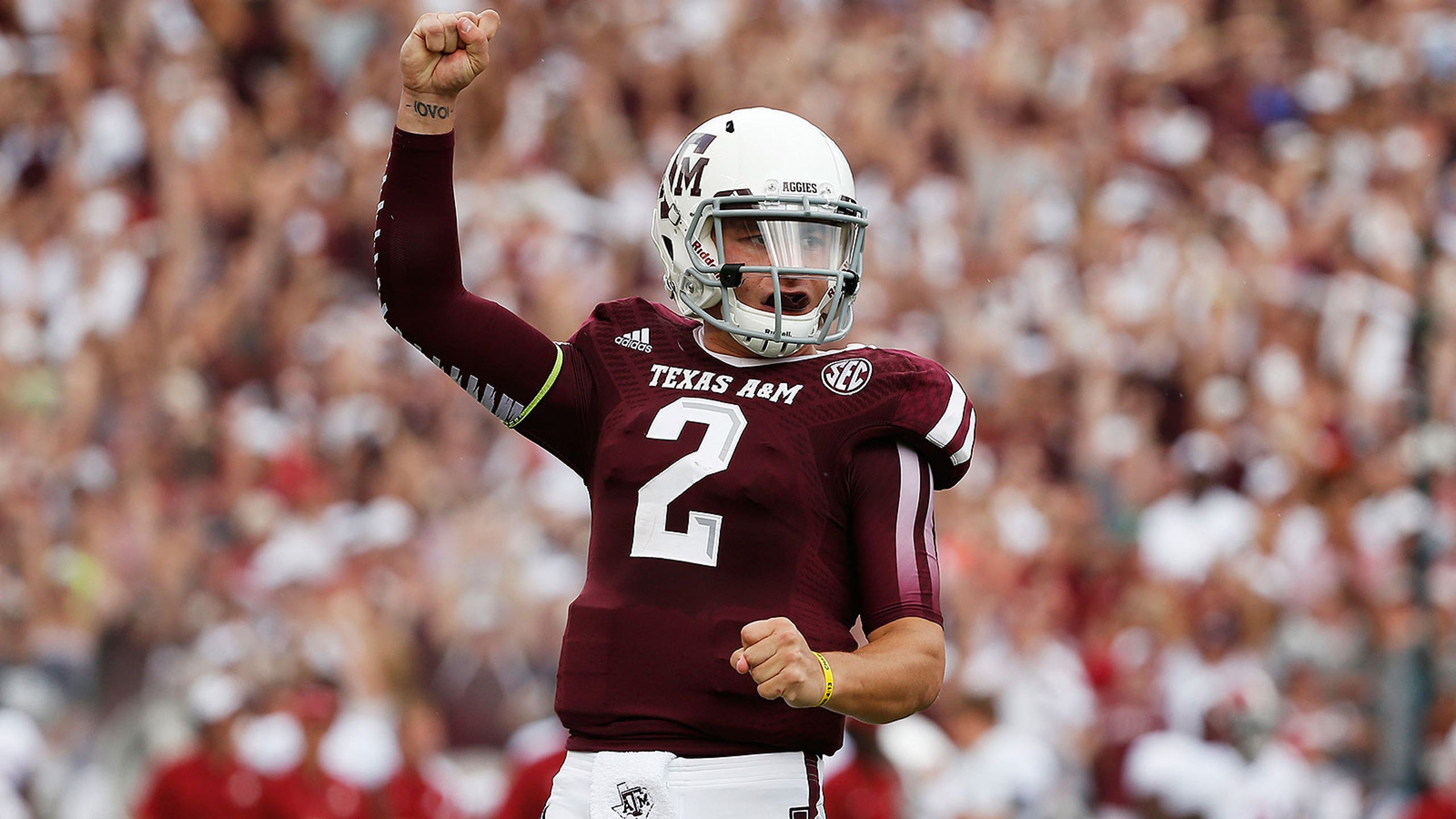 Mailbag: Who will be this year's freshman quarterback star?
BY foxsports • June 10, 2016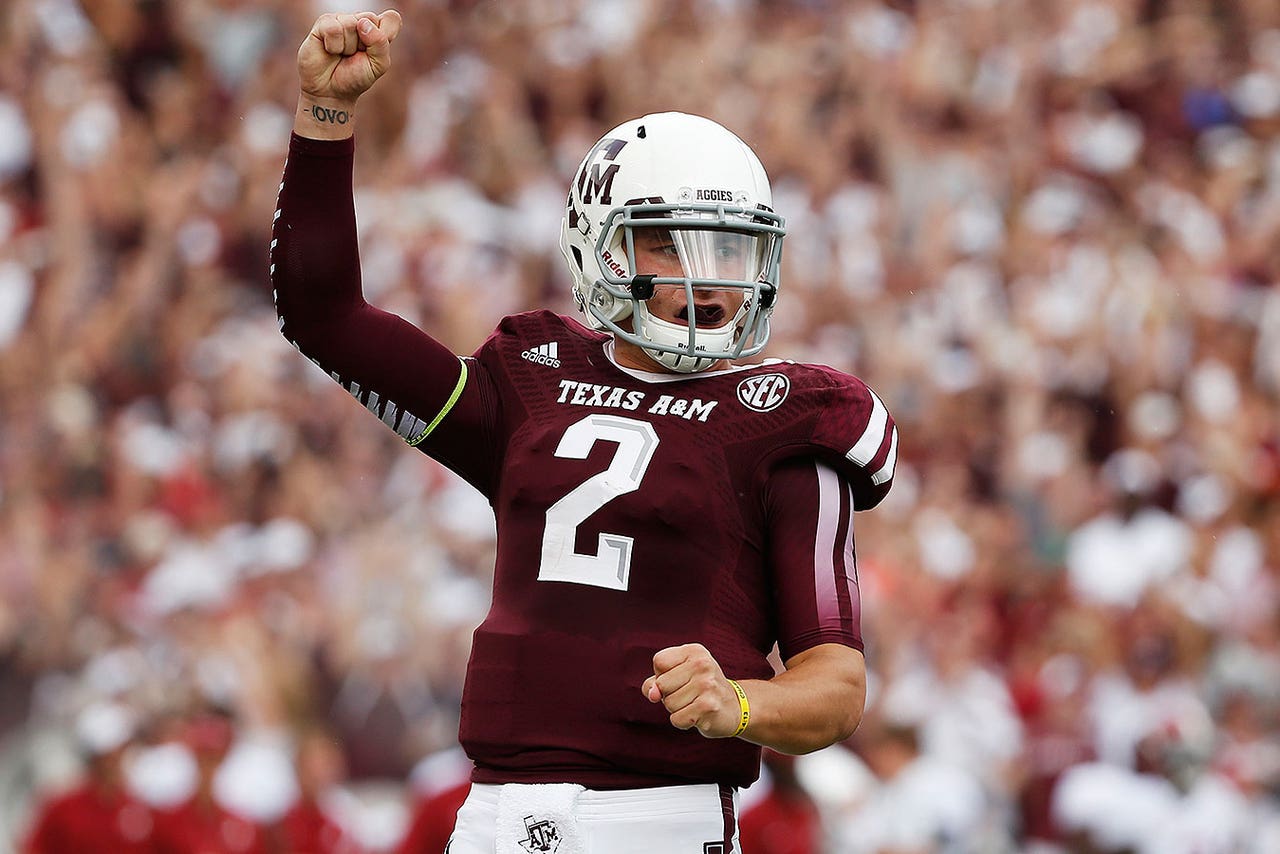 Here is my latest mailbag. As always, you can send in your questions to me via Twitter to @BruceFeldmanCFB.
Who will be the next RS Frosh QB phenom this upcoming season?
-- @MarkoMarkovic
Obviously, we've seen some great ones in recent years with both Johnny Manziel and Jameis Winston winning Heismans as redshirt freshmen. The first name that comes to mind is another guy at Winston's old school, FSU, that could impact the national title race and that's Deondre Francois. I saw him at the Elite 11 two years ago. He's very talented and has the kind of presence to him that I think will lend itself to being a guy teammates will gravitate to and follow. Sooner than later, I think he overtakes Sean Maguire and wins the FSU QB job. Francois also would have the luxury of playing behind a good O-line, with a great RB (Dalvin Cook) and has some dynamic WRs to work with.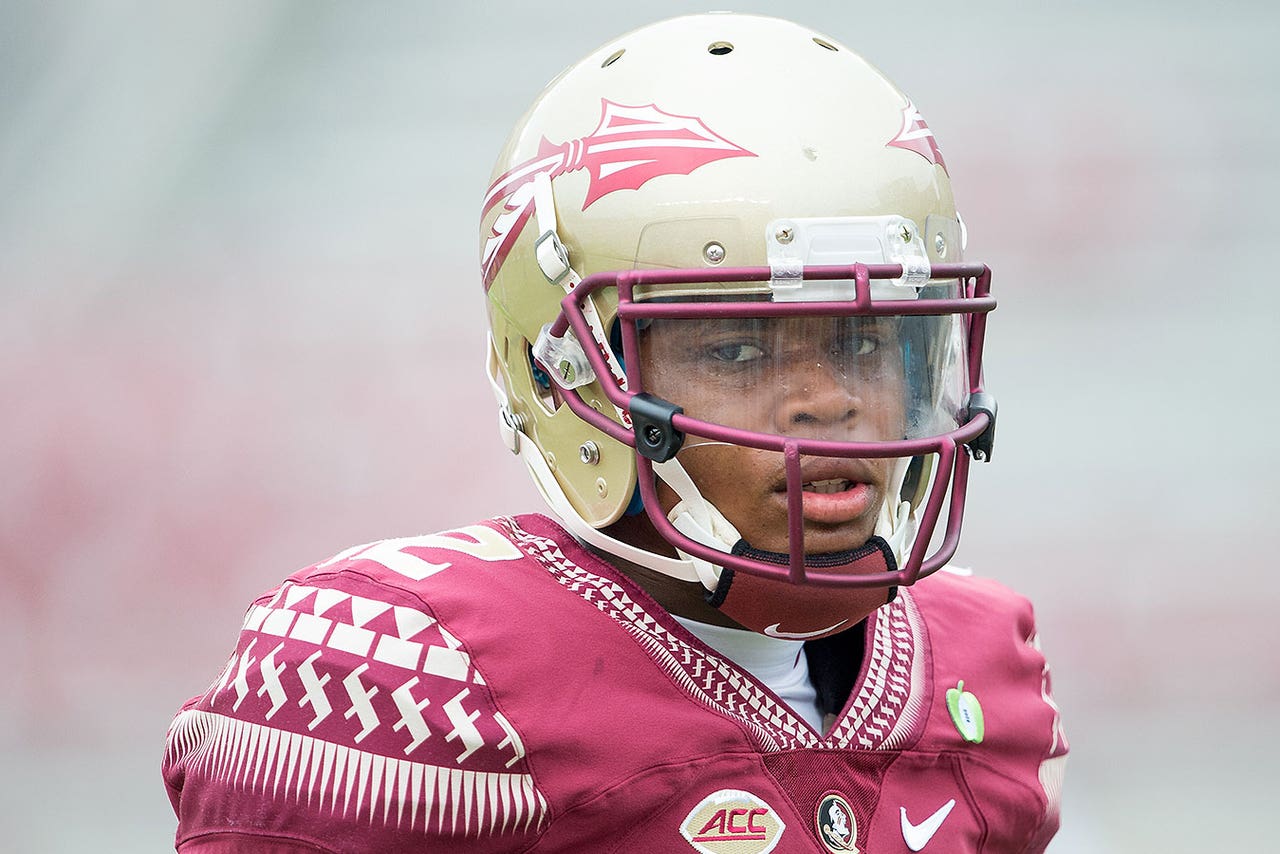 Deondre Francois
A few other options to keep an eye on: Travis Jonsen at Oregon. The Ducks are still trying to replace Vernon Adams. Former Montana State starter Dakota Prukop has the inside track on the job. He's a good runner and fits the scheme well. He also has quite a bit of playing experience, although he hasn't faced -- and lit up -- some Pac-12 opponents as Adams had at EWU. Jonsen, a big, pretty athletic QB, has done some nice things at practice that has the coaches optimistic.
Jonsen's buddy Brady White, another former touted Southern California QB (they trained together on Sundays with quarterback coach Steve Clarkson for years) has a decent shot to emerge as The Guy at ASU. White's very accurate and smart. I could see him winning that job and putting up some nice numbers there.
At USC, Sam Darnold is a guy people rave about inside the program. He's athletic and has more of a wow factor than Max Browne, the former 5-star who is the frontrunner. Darnold closed the gap on Browne considerably this spring. I still think Browne keeps the job this year because of his experience in the system and because the schedule starts out so rough, opening in Texas with Alabama.
Two wild-card guys to keep an eye on: James Morgan at Bowling Green. He was a big get for Dino Babers and will be an intriguing fit in the new scheme Mike Jinks is running there, that'll combine elements of the Baylor and Texas Tech offenses. At Duke, Thomas Sirk is coming off a torn Achilles. I'm told his rehab is ahead of schedule. But remember the name Daniel Jones. He's a former walk-on from a private school in North Carolina. He grew three inches in his senior year and is now about 6-4, 210 and his arm has created a lot of buzz among the Duke staff. Last month, I told David Cutcliffe I heard he's got first-round potential and he admitted with Jones' talent that could be the case.
Malik Jefferson
Thoughts on Texas in 2016?
-- @PineyPointG
I definitely think Texas is on the right track. I was the sideline reporter for UT's Thanksgiving game against Texas Tech. The Horns lost that game and were decimated by injuries like I'd never seen one team go down on a given night like that, but from being around UT that week, I got a sense of how good those freshmen are. 
Malik Jefferson leads what should be a terrific young group of linebackers while Davante Davis and Holton Hill are solid corners with sophomore Kris Boyd giving them a third good CB. Jason Hall played banged up last year and will be a third-year starter and anchors the middle.
The O-line, which has been so shaky for so long, should continue to get better behind former freshman All-American Patrick Vahe and Connor Williams and Kent Perkins on the right side, is probably the most reliable guy on the front. The RBs (D'Onta Foreman and Chris Warren) are talented and physical. John Burt's a dynamic young wideout and big Collin Johnson turned heads this spring.
Obviously, the big key will be who the triggerman is for the offense. My hunch is true freshman Shane Buechele will win the job. He fits the new system best. He's the most accurate of the QBs, which is crucial and he's got enough savvy to handle this situation at least to some degree. The schedule is not forgiving though, with Notre Dame as the opener. Then they get a more manageable game against UTEP and a trip to a rebuilding Cal team. After that, it's trips to Oklahoma State and then OU in Dallas. Just coming out of that 3-2 would be a very nice start. If they can do that, given how young this team will be, Charlie Strong should be in good shape. If they're 1-4 -- which isn't out of the question, given that Cal is road game and the Bears just landed a talented grad transfer QB in Davis Webb -- then things could get dicey.
My prediction at this point for the Horns is 7-5.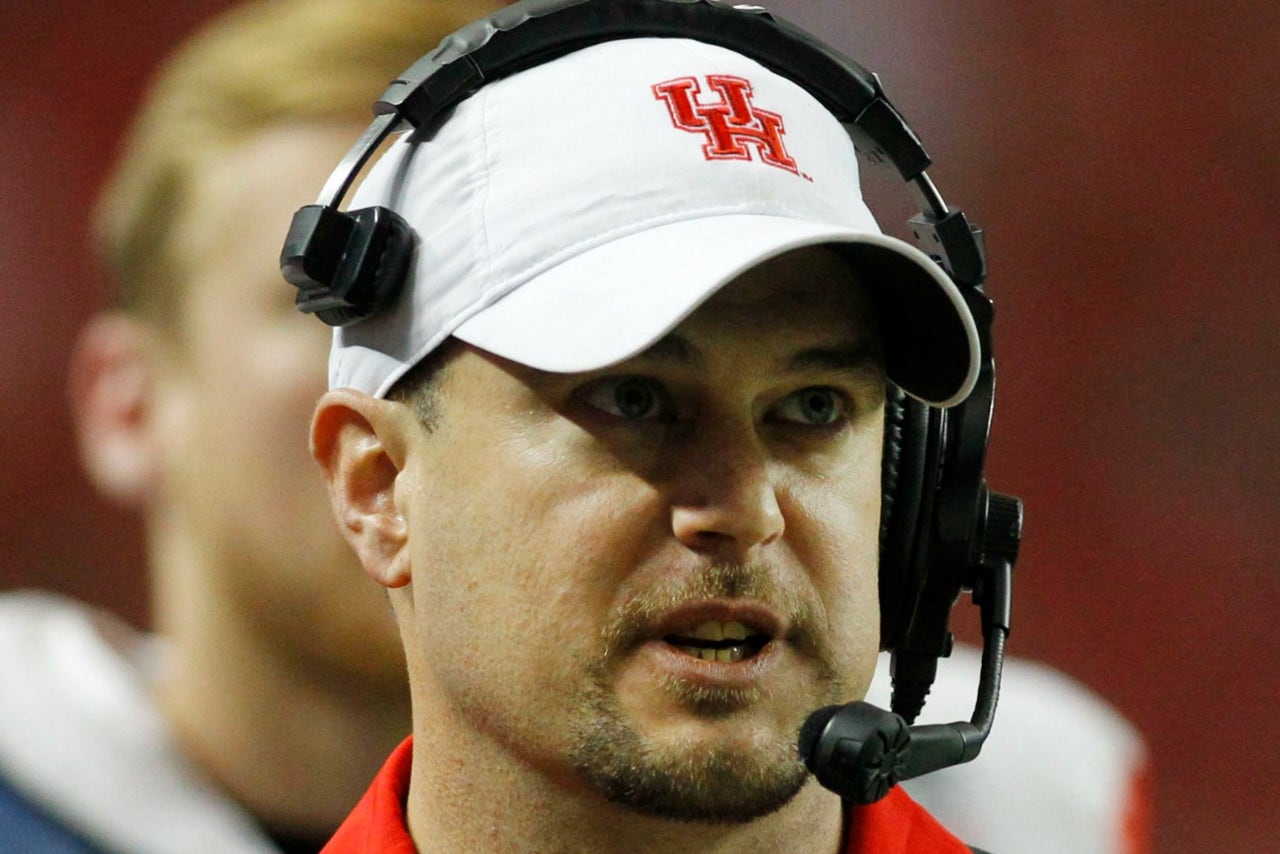 Houston head coach Tom Herman
Does an undefeated Houston team make the playoff?
-- @cooginfwood
Yes, I think so. Obviously, it'd help if Oklahoma goes on to beat Ohio State and win the Big 12, but as long as OU remains a Top 20 team and Louisville (who UH gets at home on a Thursday night in November) also is ranked late in the year, I feel like the Cougars will be that outsider who gets in. Beating FSU in the Peach Bowl in January helped add to their credibility and give them more momentum, which I think does matter, at least to some degree, in the committee's eyes. Of course, it'd help Tom Herman's team if CIncy, Navy or some other AAC team can be a fringe Top 25 team.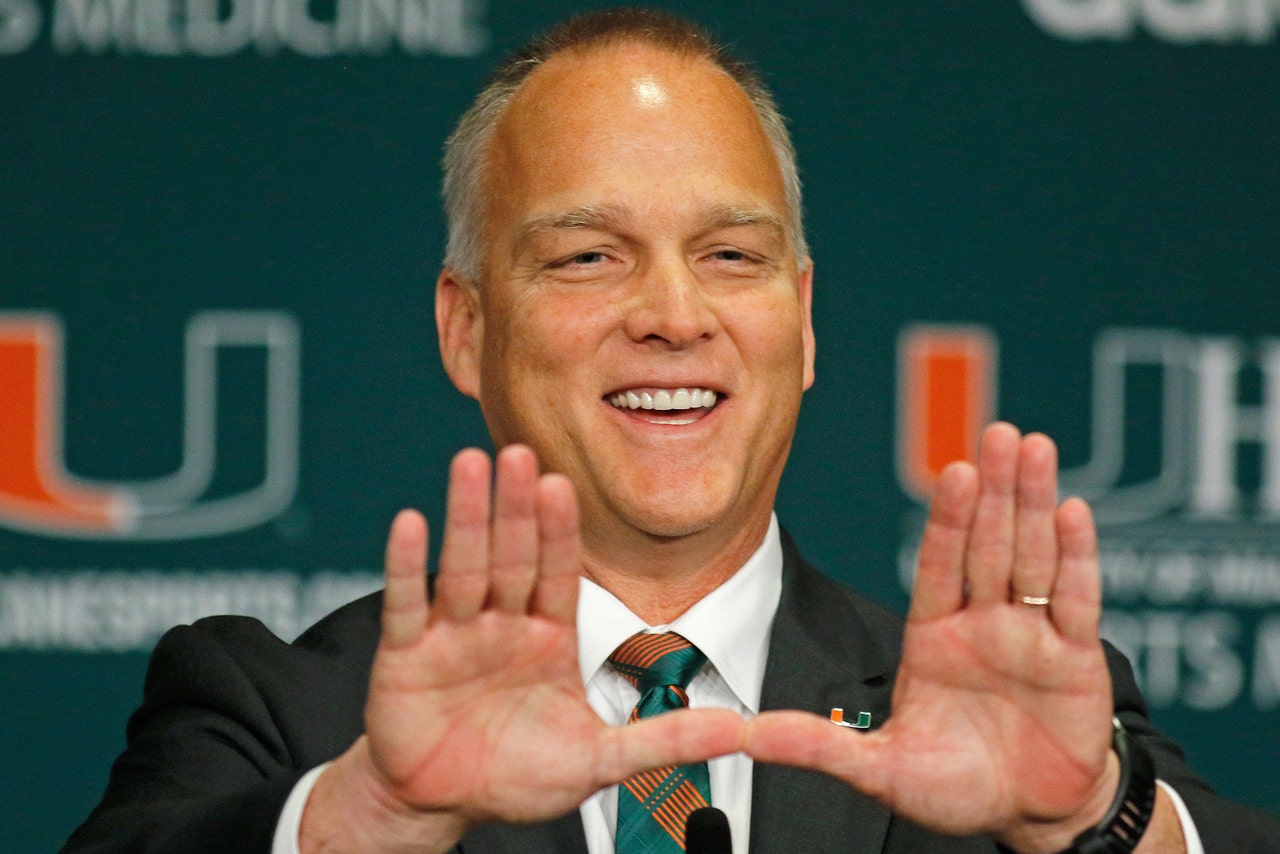 Mark Richt
What is the biggest obstacle for Mark Richt to overcome in returning Miami to an elite program?
-- @GoldCane23
The biggest obstacle is the Canes just don't have the kind of difference-makers on the D-line, especially inside. That is keeping them from being a legit top-15-caliber team right now. The good news is the new DL coach Craig Kuligowski is one of the best in the business and his track record of unearthing -- and developing -- talent at Mizzou was fantastic. Miami is also very thin at cornerback.
New DC Manny Diaz has some very gifted young linebackers to work with, starting with big Shaq Quarterman. Offensively, Richt inherited a terrific QB in Brad Kaaya. He's poised and accurate and smart. Kaaya should benefit from Richt's tutelage. The Canes also have some good RBs. The O-line, like the D-line needs a lot of work. Miami also could use more help at wideout. I'm curious to see how much of an impact freshman Sam Bruce makes. He's super quick and will help.
If Richt can get some real stud D-tackles, this program can be a playoff contender. Whenever Miami has been great, that's been the one constant from Jerome Brown to Cortez Kennedy to Russell Maryland to Warren Sapp.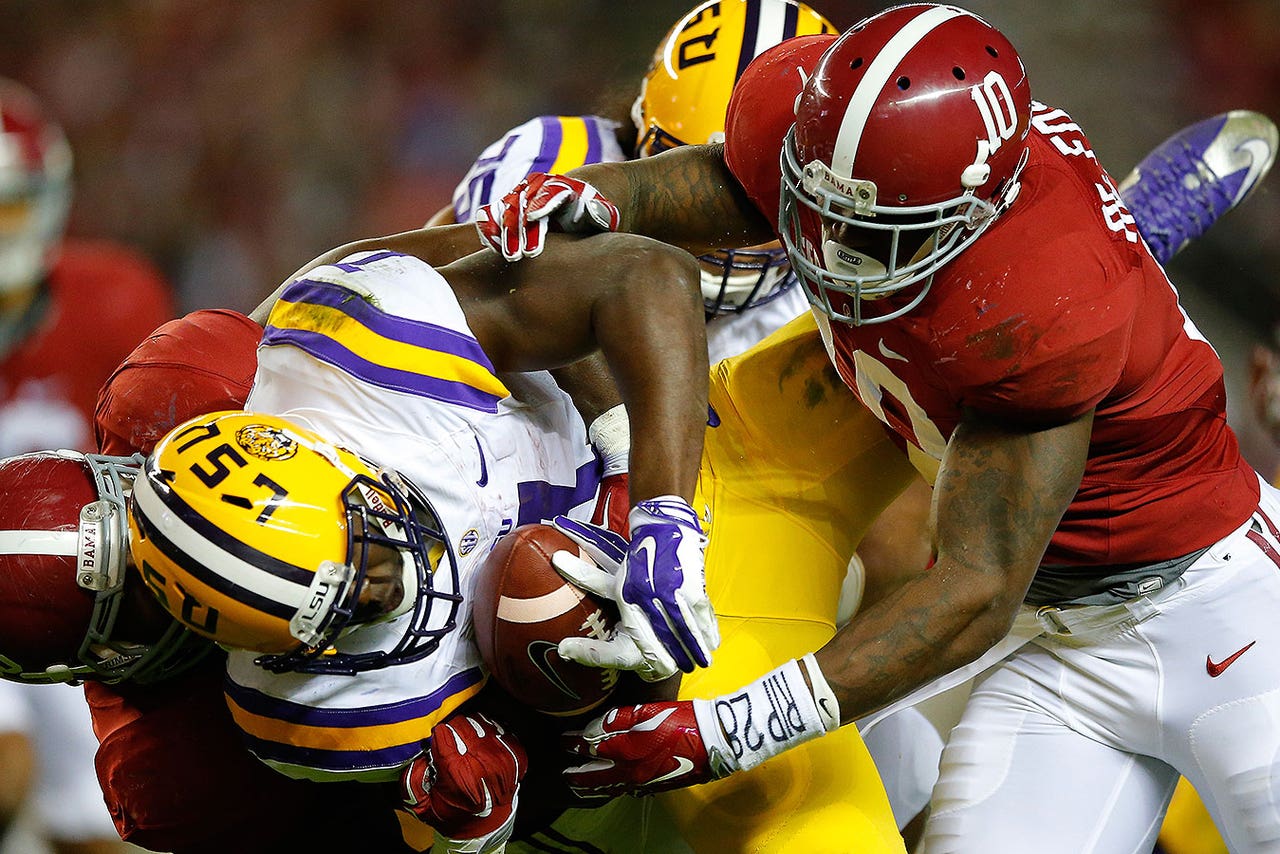 What are, in your opinion, the five most crucial SEC match-ups this season?
-- @WInn3317
1. Alabama at LSU, Nov. 5: I think this game will decide who wins the SEC West.
2. Florida at Tennessee, Sept. 24: This is the best Vols team in years. If they don't finally beat UF, it'll be hard to take them seriously.
3. Alabama at Ole Miss, Sept. 17: Can the Rebels make it three in a row over the Tide?
4. Tennessee at Georgia, Oct. 1: The Vols go on the road after their big rivalry game against the Gators to face a Georgia team that will be a week removed from visiting Ole Miss. Huge game for the SEC East race.
5. LSU at Texas A&M, Nov. 24: The Aggies, who I think will be a top-15 team this year, face John Chavis' old school for a game with playoff implications and possible hot seat ones too.
---
---