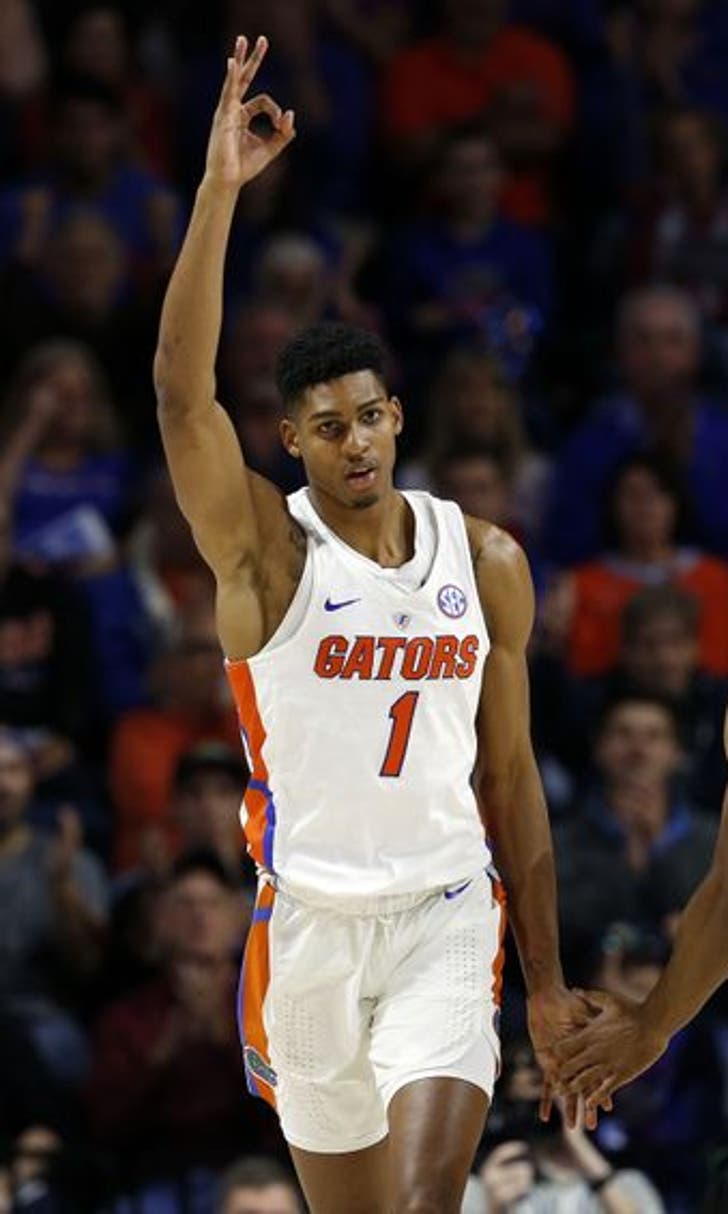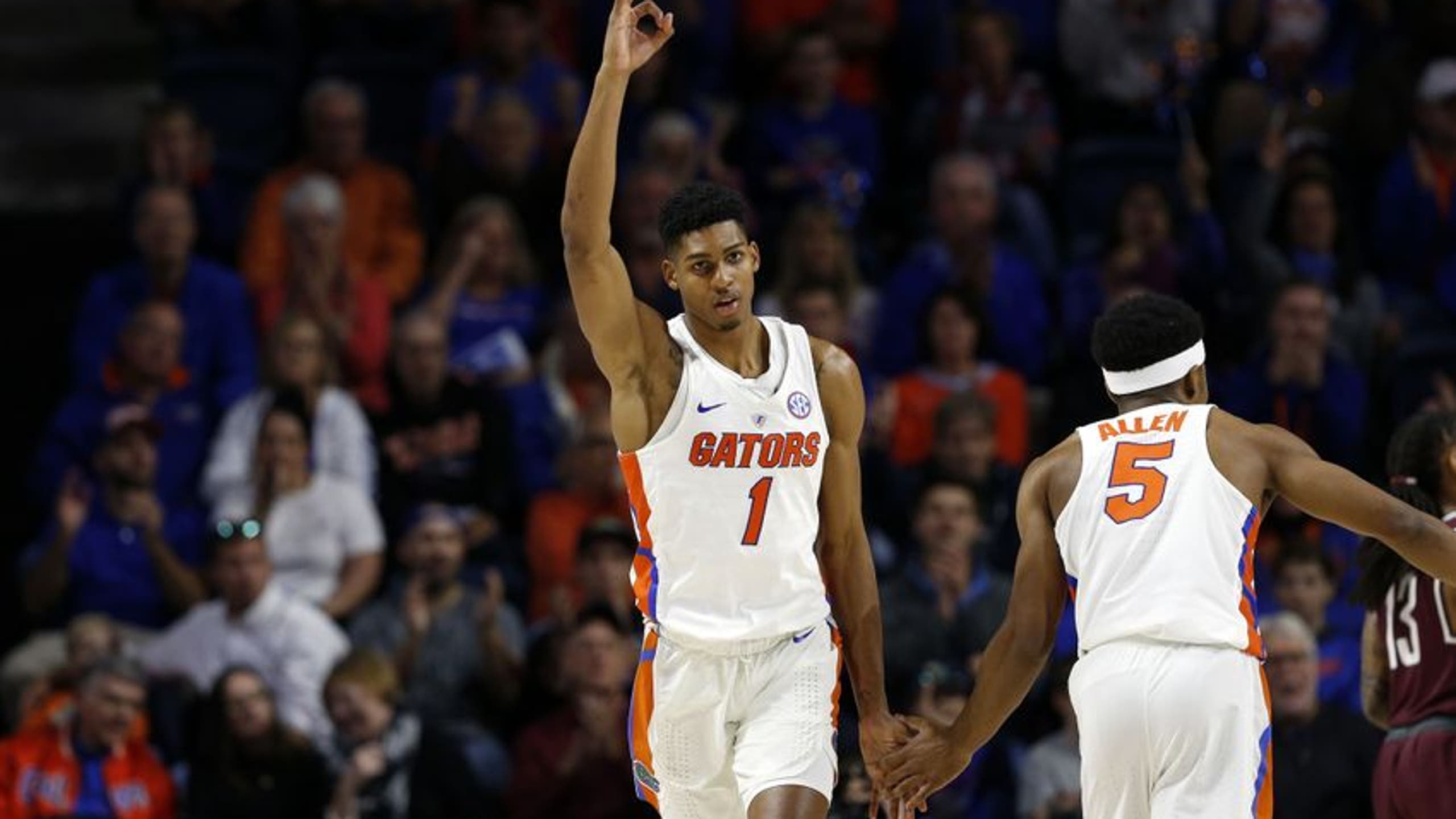 SEC Basketball: 25th ranked Florida Gators cruise past Arkansas
BY Fansided and Lukas Harkins/FanSided via Busting Brackets • December 30, 2016
The 25th ranked Florida Gators visited the 11-1 Arkansas Razorbacks in their first SEC basketball game of the year and earned a victory.
FloridaGators81
As we have already seen with the likes of UCLA and Butler, conference play is a whole different animal than the non-conference slate. Florida took on a challenge by traveling to Arkansas, but came out on top, 81-72.
The Gators were led by KeVaughn Allen, who finished with 21 points, including a 5-of-9 night from three-point land. Allen, however, had lots of help as well. Kevarrius Hayes (10), Devin Robinson (17) and Kasey Hill (10) also reached double-digits in the win.
Off the bench, John Egbunu was able to snag 11 rebounds before fouling out.
Daryl Macon had the hot hand for Arkansas, as he added 22 points on 70 percent shooting in their losing effort. Moses Kingsley (13), Anton Beard (12), and Dusty Hannahs (11) were the other Razorbacks in double figures, but it was not enough to scrape out the win at home.
Florida was able to create four more turnovers than they gave up and also rose up for four more offensive rebounds than Arkansas. Also, despite the lower percentage from deep, Florida knocked down three more threes in this game, which in the end proved to be the difference.
With just under 12 minutes to play in the first half, Florida tied the game at 19, and Arkansas never led for the rest of the game. There were a couple ties, but Florida held strong with each Razorback run.
More from Busting Brackets
The SEC might not be the strongest conference in college hoops, but there are several teams that come to play each and every night, making it difficult to come out unscathed. For Florida, they get both of their next two games at home, where they play Ole Miss and Tennessee.
Improving every day is vital for a potential tournament team, and after this game, the focus has to be on free throw shooting. 12-of-21 (57.1 percent) is unacceptable for a team of this caliber and they'll need to make their foul shots once they start to face teams like Kentucky.
Unlike Florida, Arkansas has to travel for each of their next two games. The first of which should have the potential for a victory, as they travel to Tennessee. Following that game, however, the Razorbacks have to face off against Malik Monk and Kentucky in Lexington. It will be very tough game for Arkansas to come away with a win, but as Kevin Garnett would say, "Anything is possible!"
Based on this performance, it would be helpful for Arkansas to simply shoot the ball better. It is hard to beat anyone when you shoot just 41.0 percent from the field, especially in a major conference like the SEC. There is still plenty of time for Arkansas to have a successful conference run, but that needs to start in the next game against Tennessee.
This will go down as a very good win for Florida, as their impressive strength of schedule continues to pay its dividends. The Gators are a very tough team in crunch time because of what they've already been through this year.
---
---