Wisconsin Badgers Have Chance to Cure Red Zone Woes Against Illinois Fighting Illini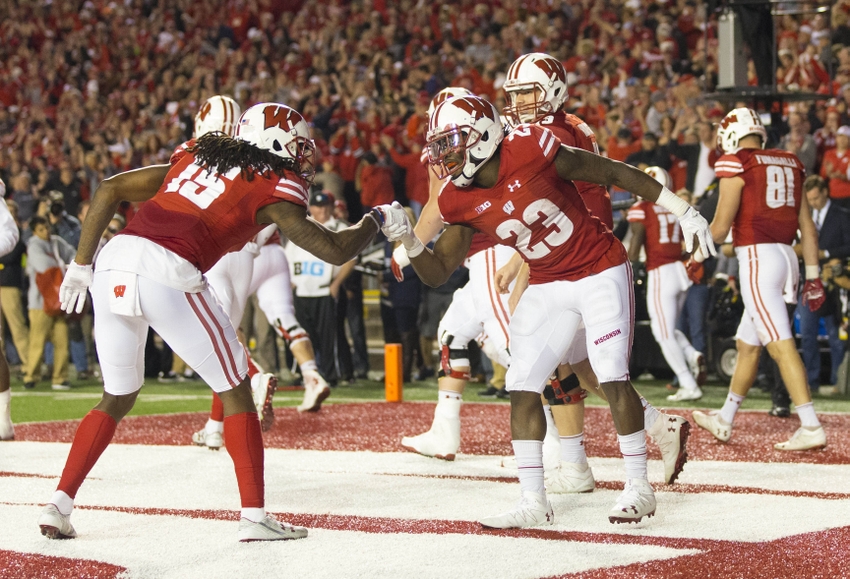 Wisconsin has had trouble scoring in the red zone, but that should get easier against Illinois.
With the Wisconsin Badgers on a surprising run that could see them wind up in Indianapolis for the Big Ten championship game, a lot of focus has been on the stout defense and rightfully so. However, there are some offensive miseries and one of which happens to be scoring in the red zone.
The Badgers have not done a good enough job finishing drives. While some start with plenty of promise and they move the ball well, it's putting up points in the back half of drives that this offense is lacking. Wisconsin ranks 114th out of 128 NCAA FBS teams in red zone scoring. In nine games this season, the Badgers have been in the red zone 33 times. Of those 33 attempts, they have come away with 18 total touchdowns and seven field goals for a total of 25 scoring plays. For you non math majors out there, that is a scoring percentage of just 75.8.
By comparison, the top team in the country in red zone scoring is BYU, scoring either touchdowns or field goals 33 out of 34 times they have been in the opponents 20 yard line. The top Big Ten team in that category is Iowa, scoring 26-out-of-28 opportunities.
But don't worry, Badgers fans there is hope. Wisconsin's opponent Saturday afternoon, Illinois, has not done a good job of holding teams scoreless inside their own 20 yard line. As bad as Wisconsin is putting up points in the red zone, Illinois is almost as equally as bad stopping teams in the red zone. The Illini rank 93rd overall in red zone defense, allowing opponents to score 37 times in 42 attempts. Teams have scored 18 rushing touchdowns inside the 20 on the Illini, something the Badgers should be able to take advantage of.
This has been an ongoing struggle throughout the year for Wisconsin. But, given their opponent Saturday afternoon, they should be able to get back on track in the red zone scoring department. Especially given the fact that Corey Clement and Wisconsin's rushing attack has been much improved in the past four games and seems to be getting back on track to their true form.
More from Badger of Honor
This article originally appeared on