What has to happen for MSU to Win in Week 2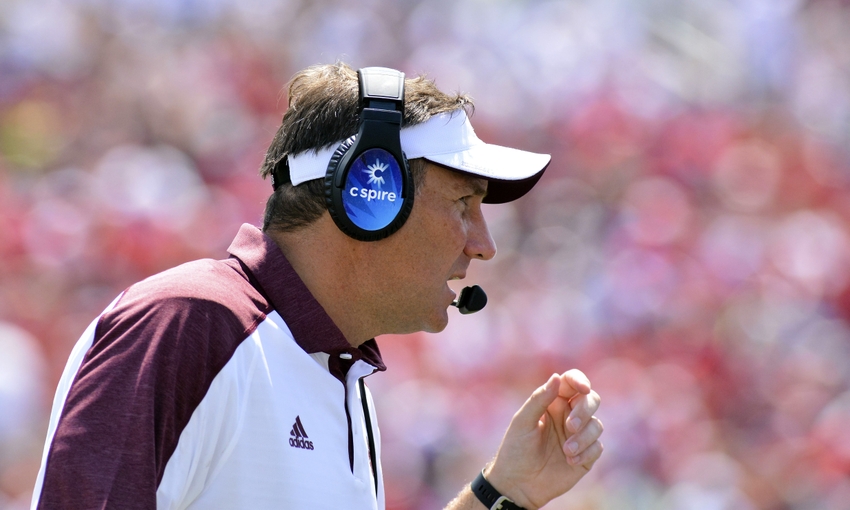 There is an obvious recipe that Mississippi State needs to follow to when in week 2. 
By now we all know Mississippi State lost their season opener to South Alabama. It was ugly and painful and embarrassing. After a week of marinating in the worst loss of Dan Mullen's tenure, MSU fans don't know what to believe about the 2016 season. I don't if this team can make a 180 and turn the season around but I do believe they can beat South Carolina in week 2 and dang it that's a start.
I'll start with the defense because that's the easiest fix. If it is possible for 2016 to be a success, this unit will have to carry the load. To say they have to be better as a whole is an understatement. I mean they allowed a Sun Belt offense to drive the ball 99 yards and score. But honestly I think their issues fix themselves. The D line was pretty good and with Nick James and Jeffery Simmons returning from suspensions they should get better. The pass defense is going to be a struggle but we knew that coming into the season. I'd expect to see Brandon Bryant and Jamal Peters be better at safety but the DBs will be tested often all season.
The key to defensive success is the linebackers. This unit has to lead by example for the Bulldogs. Richie Brown has to be this season Dak Prescott. His play has to elevate the play of everybody around him. I think with a full game under the new defensive scheme in the books, this group comes out inspired against a very poor South Carolina offense.
The real key to this recipe for success is developing a running game. This one's tricking because it has a lot of moving parts. The quarterbacks play a big role in this. Both Damien Williams and Nick Fitzgerlad have the athleticism to contribute to the running game. They shouldn't be asked to run the old QB draw up the middle three straight times but they could both be effective in read option plays.
Obviously the running backs are vital here. We should be using several different backs and highlighting each one's strengths. Brandon Holloway needs the ball in space. Aeris Williams can be an effective smash mouth back. No matter who the back is, this team has too many options to have such a poor running game. The most important part to the running game is the offensive line. There is no other way to say it. They have to play better. It seems as if Coach Mullen was afraid to run the ball against USA. Can our O line be that bad? If so our stable of running backs won't matter at all.
Thats it. That's my recipe for success. MSU needs to be a defense minded team that relies heavy on the running game. Now that we've established that, let's see how the Maroon & White Nation staff thinks week 2 will play out.
More from Maroon and White Nation
Dakota Knight: I've got SCar taking down the Dawgs in a close one. SCar has a good D and Will Muschamp is a great defensive coach. Combine that with the likelihood that Dan Mullen will ride Damian Williams at QB and my lack of faith in the State OL and I think State will struggle mightily to score. SCar isn't a great offensive club, but they'll make enough plays in the passing game. Bluntly, I don't like the matchup for State based on the evidence of Week 1. Not only do personnel issues abound for State, but I have no idea what our identity is as not just a team, but as a program, right now. That's a really bad combination heading into a "must win" game. SC 20 MSU 17
Thomas K. Stark: Last week's debacle has certainly caused me to read reconsider my preseason pick of a Bulldog victory. South Carolina is coming off a road win at Vanderbilt and views this game as a real opportunity to surprise the football world with a 2-0 start.
For the Bulldogs, this is a must win situation. There will be no bowl game for MSU in 2016 if they cannot find a way to win Saturday. Neither team's offense was particularly potent last week, so it may well come down to which team's defense plays the best.
Josh: I'll pick State because I'm a homer. Deep down in my heart I want to believe the South Alabama game was a big, giant case of not being prepared, but honestly I'm not sure. The Gamecocks aren't a real good team so this is a chance for a win. It's desperately needed so I'm hoping the coaches and players respond positively to the upset.
Andrew: I think this game will be the turning point in the season either way. If we lose, go ahead and just write this season off. If we win, however, the mountain is still tall to climb, but it's at least manageable to get to the top of. With a QB situation still up in the air for the most part, I think the offense struggles in the first half against a staunch South Carolina defense. If we continue to run Holloway up the middle for 2-3 yards, we're going to be relying on the leg of Graves even more so than last week. I think this is a lot closer than any of us would like. 24-21 Bulldogs in this one.
Jared: I'm banking on MSU coming out inspired, looking to prove USA was a fluke. Mostly I think the defense is much better this week. Neither team has a good offense and SC will get some big plays against out DBs but I think the defense keeps us in this one. Bulldogs pull out a win 20-17.
This article originally appeared on