Week 8: Auburn Football Players in the NFL – Newton Finds a Way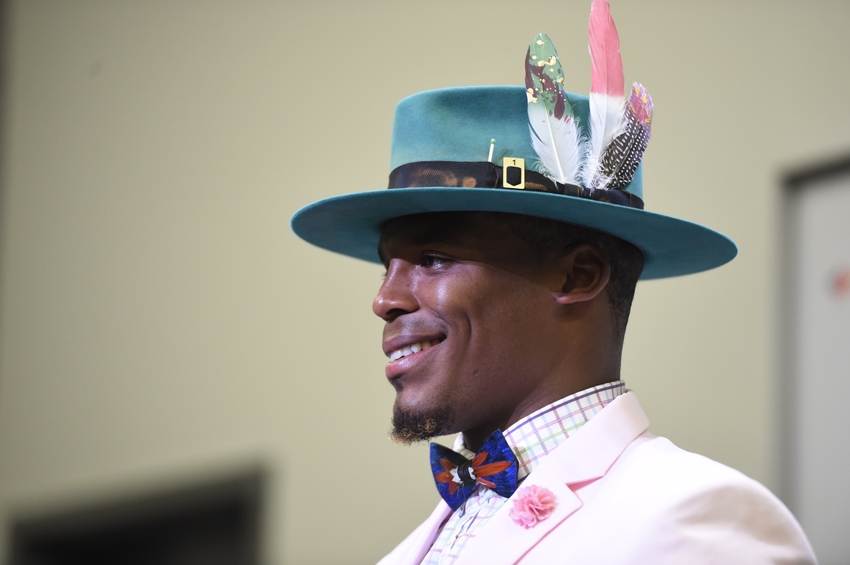 Here we take a weekly look at the performances of Auburn football players in the NFL in week eight of play.
It's fair to say that the way things have been, should not have been.
Cam Newton was supposed to continue his stellar play, and Auburn wasn't supposed to be on such a roll against teams they definitely should not have beaten. Yet, thanks to a Super Bowl hangover and a rushing attack that is beyond conception of Gus Malzahn's wizardry, things are how they are.
Auburn took down an Ole Miss team that managed over 400 passing yards and fought through a defense that would have seemed impenetrable at the start of the season. At this point, it is still theoretically possible to have a SEC championship with both Kentucky and Auburn fighting it out in Atlanta.
It's almost as absurd as the Cubs winning the World Series.
Still, possible.
Here we take a look at Auburn's football alumni in week eight of the NFL:
Carolina Panthers
If you were to ask a certain Panthers quarterback about how he was treated by the NFL, you'd think there was some conspiracy going on. Cam Newton returned to the field following a bye week and some time off following a concussion, and his determination outplayed his frustrations.
Completing 51.9 percent of his passes for 212 yards and taking seven rushes for 43 yards, Newton found a way to get his team a victory after starting six weeks with only one win, and still believes that referees are giving him treatment reminiscent of Shaquille O'Neal. Yet, with a resounding 30-20 win over the Arizona Cardinals, Newton should feel alright just getting the victory.
Cincinnati Bengals
Similarly, the Cincinnati Bengals season has not gone as planned. Each week seemingly becoming more frustrating than the last, a 27-27 tie against washington in week eight is most definitely not what was prescribed for a positive season. Inside linebacker Karlos Dansby tallied six combined tackles in the stalemate, with defensive tackle Pat Sims being held without a single tackle. As for C.J. Uzomah, the tight end is without any relevance on offense with the return of Tyler Eifert. Though, as the season continues to spiral downwards, Uzomah and company will find more playing time.
Cleveland Browns
The Cleveland Browns playing the New York Jets is not a game anyone would have wanted to watch for the past two decades, and week eight brought the two together once more. Miraculously, the New York Jets pushed ahead for a thrilling 31-28 win over the Cleveland Browns, staying strong in last place in the AFC East.
For Cleveland, wide receiver Ricardo Louis had two receptions for 32 yards and placekicker Cody Parkey hit both of his field goals with a long of 41 to give some edge to the offense. Offensive tackle Shon Coleman assisted the rushing attack by getting them forward for 68 yards and a score as a team, yet the Browns were unable to get above the 30-yard mark for any rusher.
As the Browns go into week nine with eight losses, it is hoped that the defense won't allow 280 rushing yards to get their first victory.
Kansas City Chiefs
This season has been a blessing in disguise for linebacker Dee Ford, who has taken hold of major playing time in Justin Houston's absence. Ford is continuing to erase the bust moniker with an unbelievable 2016 season, and had his way with the collapsing Indianapolis Colts offensive line.
Ford tallied five tackles and 3.5 sacks in the 30-14 over the Colts, and is now tied for fifth in the NFL in sacks with seven. This means Ford has more sacks than the entire Houston Texans football team. That is impressive, and it will certainly put him in position to make a Pro Bowl roster.
New Orleans Saints
The New Orleans Saints have had a bumpy road just like everyone else, but, seeing as they're in a rocky NFC South, they are still capable of doing big things. Defensive tackle Nick Fairley had two combined tackles in the upset over the Seattle Seahawks 25-20, as the Saints held the Seahawks to a missed opportunity in the end zone as time expired.
San Diego Chargers
Always watch the San Diego Chargers play each week, the possibilities are endless. In week eight, offensive tackle King Dunlap managed to help his team push through the Denver Bronco defensive line for 123 rushing yards. However, protection for Philip Rivers was shaky at best as the quarterback threw three interceptions in the 19-27 loss.
Here's to a a potential SEC championship berth and another week of hack-a-Cam.
This article originally appeared on