UCLA Football: What is Going on With Roster Management?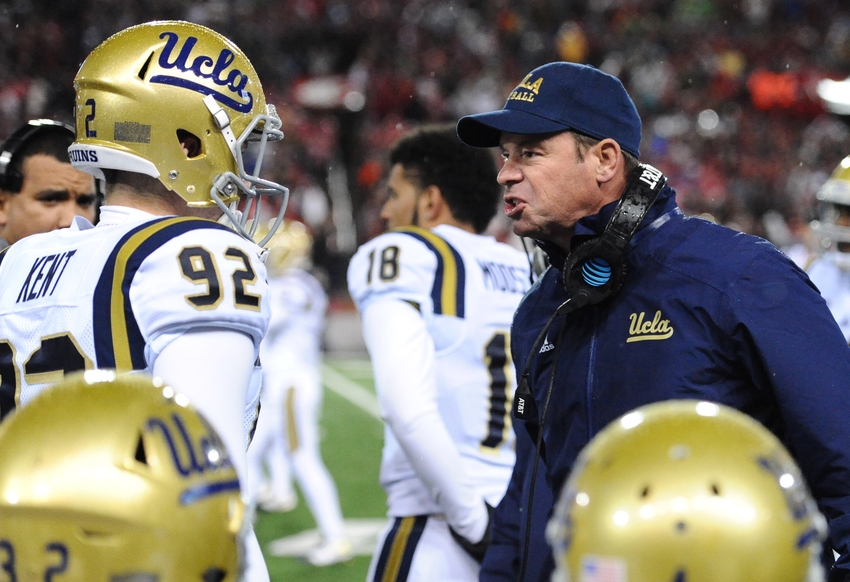 The UCLA Football team finds themselves with another loss. One that could have been a win if the proper players were utilized.
Dropped balls in the receiving game have been a huge problem for the UCLA Football team. Against Arizona State and Washington State, WR Kenny Walker had several balls slip out of his hands, two of which would have been touchdowns against ASU.
Ishmael Adams looked out of sync against Wazzu and did not capitalize on the passes thrown his way. Since he has moved to the receiving spot, he has not been impressive (though he has been battling injuries this season).
Right now it seems that Jordan Lasley and Darren Andrews are the only two receivers that are pulling their weight. Both came up big throughout the Wazzu game which helped the Bruins stay within striking distance.
That raises concerns. If UCLA only has two reliable receivers, why are they not utilizing others that can catch? Why are players like Theo Howard, Austin Roberts, Nate Iese and Alex Van Dyke being overlooked?
Why is the receiving came being put in the hands of players that are consistently dropping balls? Why are these players still on the field? Only the coaches know.
It was good to finally see all three running backs play in the same game. Unfortunately Bolu Olorunfunmi, Soso Jamabo  and Nate Starks collectively ran for 43 yards. And why is that? The offensive line is getting manhandled at the line of scrimmage and getting pushed around rather than blocking their assignments.
So where are these extra full backs and tight ends we have been hearing about? We heard a lot about Ainuu Taua and Cameron Griffin in fall canp and very little this season. It seems if the Bruins need help with the running game (blocking and receiving), they would call out the reinforcements.
Instead, the running backs are getting swallowed up for losses and the pressure is put on the passing game to pull them through, and we know how that is going.
With all the trouble UCLA is having on offense, it is perplexing that changes have not been made to put the best players in the best position to succeed. Until then, the Bruins might keep collecting losses rather than wins, which will make a certain seat pretty warm.
This article originally appeared on