Today in Wisconsin Football History: Stacco's Surprise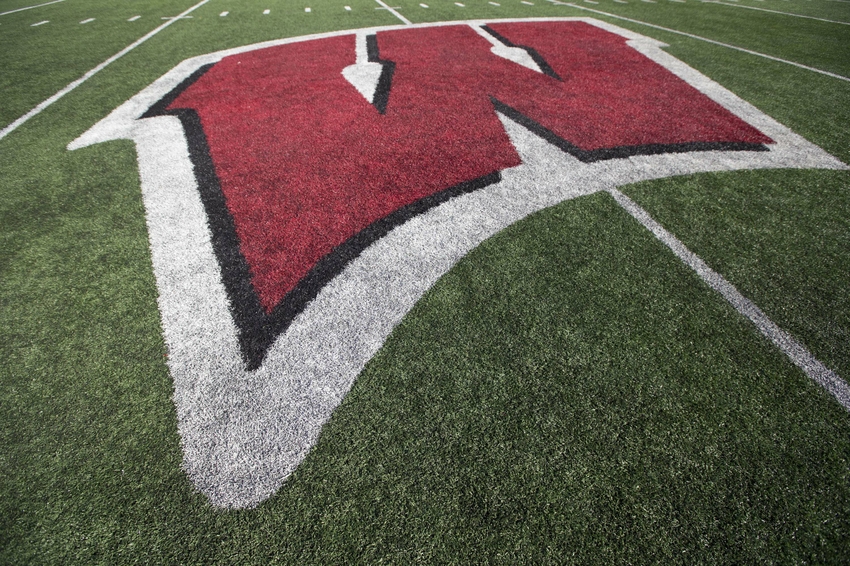 Today in Wisconsin Football History, Stacco Shocks Us All
Today in Wisconsin Football history we go back to the 2005 season to revisit an All-Time Classic at Camp Randall. On September 24th, 2005 the Wisconsin Badgers came into the game 3-0 to take on the 14th ranked Michigan Wolverines.
The first quarter started with little action as neither team put up any points, but the second quarter Michigan jumped out to a 13-3 lead. Wisconsin running back Brian Calhoun, the nations leading scorer at the time, had been kept out of the end zone for the entire first half. The third quarter was a lot of the same as the defensive battle continued for the two schools, after an 11 play drive the Badgers converted a field goal from kicker Taylor Melhoff to cut the score to 13-6.  Minutes into the 4th quarter the Badgers would do it again as the Calhoun and Fullback Matt Bernstein combo plowed down the field but stalled out for another field goal to make it 13-9.
It looked like the Badgers would need a spark, and they got just that. On the ensuing Michigan possession quarterback Chad Henne handed to running back Max Martin when the ball was popped free forcing a fumble on Michigan's own 23. The fumble was recovered by the Badgers deep in their own territory and to tack on, Michigan committed a personal foul to put Wisconsin on the 11 yard line. Two plays later Calhoun bashed in behind fullback Matt Bernstein to give the Badgers a 16-13 lead.
With 11 minutes to go Michigan's next drive ended quickly again as the Badgers intercepted Henne's pass, but on the ensuing pass quarterback John Stacco gave the ball right back on an interception of his own. Re-awoken, the Wolverines went for it all as Henne found freshman reciever Mario Manningham for a 51 yard flea flicker to quickly give the Wolverines a 20-16 lead and stunning the 80,000+ crowd of Camp Randall.
More from Badger of Honor
With 4:05 to go the Badgers received the ball with what looked like one last shot to convert. On the back of Brian Calhoun the Badgers drove down to the 5 yard line. On third and goal from the 5 everyone in the stadium thought the ball would be going to the dynamic duo of Calhoun and Bernstein, but with 24 to go the snap instead went to Stacco who dropped back before tucking it in on a quarterback draw. The Wolverines sold out on the backs and Stacco went untouched for a four yard touchdown behind a key block from Calhoun. This would prove to be the game winner and the Badgers dropped 14th ranked Michigan behind Camp Randall's second biggest crowd ever.
When asked about the play, Stacco said "I was a little surprised by the call, but the outcome was unbelievable." It certainly was John, it certainly was.
This article originally appeared on