Texas Football: Longhorn Defense Disappoints in Road Loss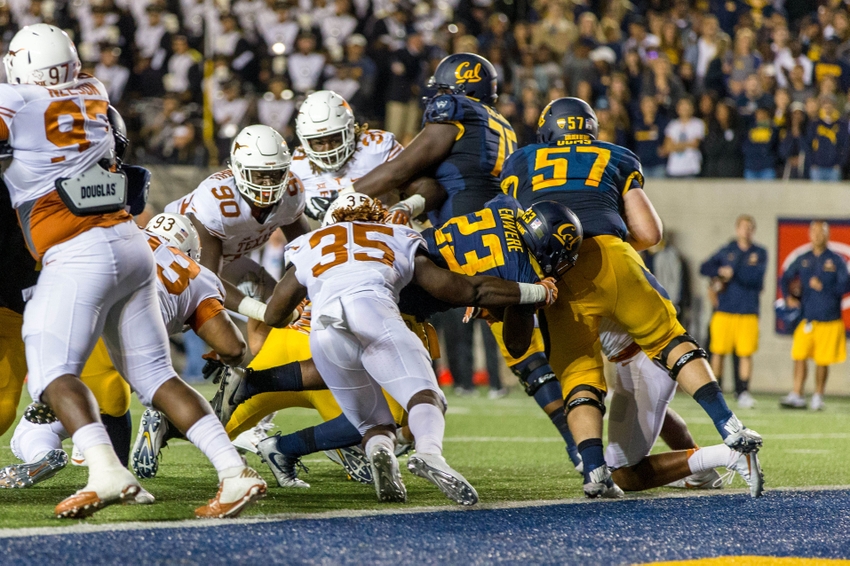 Texas football took on their first road test against Cal in a late-night west coast shootout on Saturday. Their defense, unfortunately, proved just how far they have to come costing the Horns in a 50-43 loss.
Coming into the season, Texas had high hopes for the defense. The pieces seemed to be in place for Charlie Strong to build this team in his image with a stout defense and physical running game. If the Cal game is any indication, the defense is not ready to step up like they need to.
This game was a dangerous one, to be sure. Cal had the No. 2 passing offense in the nation coming into the game and the Texas secondary was the weak point of this rebuilt defense. However, the thinking was that the defense had enough talent to make some stops when they needed to and give the Horns the edge.
Instead, the Texas defense got shredded. Davis Webb threw for 396 yards and four touchdowns. Chad Hansen, who came into the game as the nation's leading receiver, should have been a focal point of the Texas defense. Instead, the Horns could not locate the Bears' No. 1 receiver and he finished the game with 12 receptions for 196 yards and 2 touchdowns.
Even the rush defense got gashed. Cal is not a team that routinely runs the football, but that didn't stop Vic Enwere from racking up 111 yards and two touchdowns on the night. The Bears finished with 507 yards of total offense, converting 7-of-15 third down conversions and converting 24 first downs.
Most frustrating, however, is that the Texas defense failed to record a single turnover. The Longhorns STILL have not recorded an interception in 2016.
This was a game that Texas could have won. Their offense was once again dynamic and balanced. They were able to go up and down the field with ease, racking up 568 yards of total offense, converting 34 first downs and holding the ball for 31:47. Outside of two costly interceptions, they did everything they had to in order to win this game.
But when it came down to it, the defense could not do their part. This team has the offense to win some shootouts but their defense is a liability. With the Big 12 schedule looming in two weeks, can Texas find answers on defense to correct what went so wrong in Berkley tonight?
More from Hook'em Headlines
This article originally appeared on