Tennessee Titans Grind Out A Win vs Denver Broncos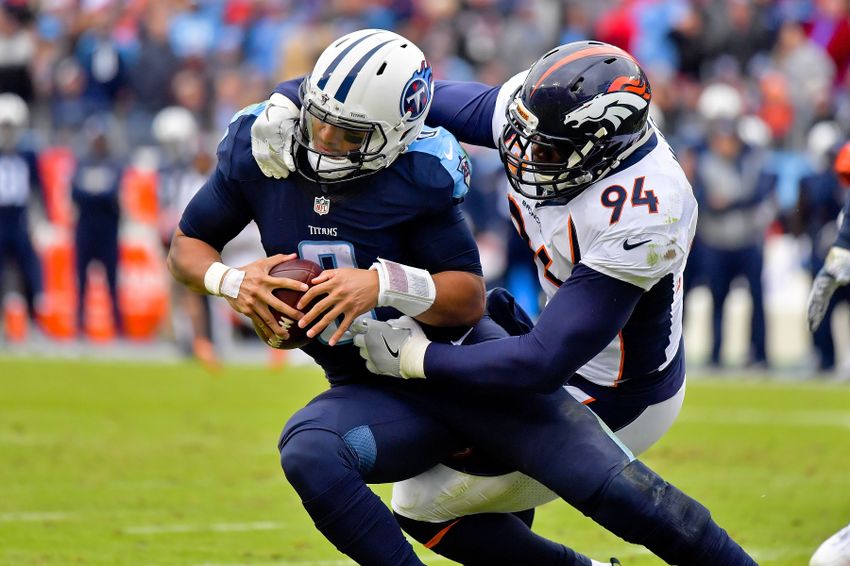 The Tennessee Titans picked up a big win on Sunday over the Denver Broncos.
It was one of those games that could have gone either way. Defensively it was a battle that came down to the Titans on the right end of the scoreboard in the end thanks in part to quick thinking.
In the final few moments of the game, Denver Broncos Tight End A.J. Kirby kept the Broncos driving into scoring position until Titans Linebacker Avery Williamson knocked out the ball, forcing a fumble giving the ball to Tennessee and a Victory Formation ran out the clock.
Tennessee is still within striking distance of a Playoff spot and if nothing else the win gave the Titans some momentum. The team is tied at the top of the AFC South with the Houston Texans at 7-6 on the season.
Marcus Mariota did not have his best day, but it was enough as the Titans Defense stood out. He was 6 for 20 for just 88 yards against Denver. The ground game did better with DeMarco Murray and Derrick Henry. They put up almost 200 yards on the ground which included a 38 yard run from Mariota.
The Titans now head on the road for two of their final three games. Kansas City is up first followed by Jacksonville and the final home game of the year against Houston at home.
Tennessee and Kansas City kickoff Sunday, December 18th at 10am Pacific Time on CBS.
This article originally appeared on