Just how shorthanded will TCU's defense be against Texas Tech?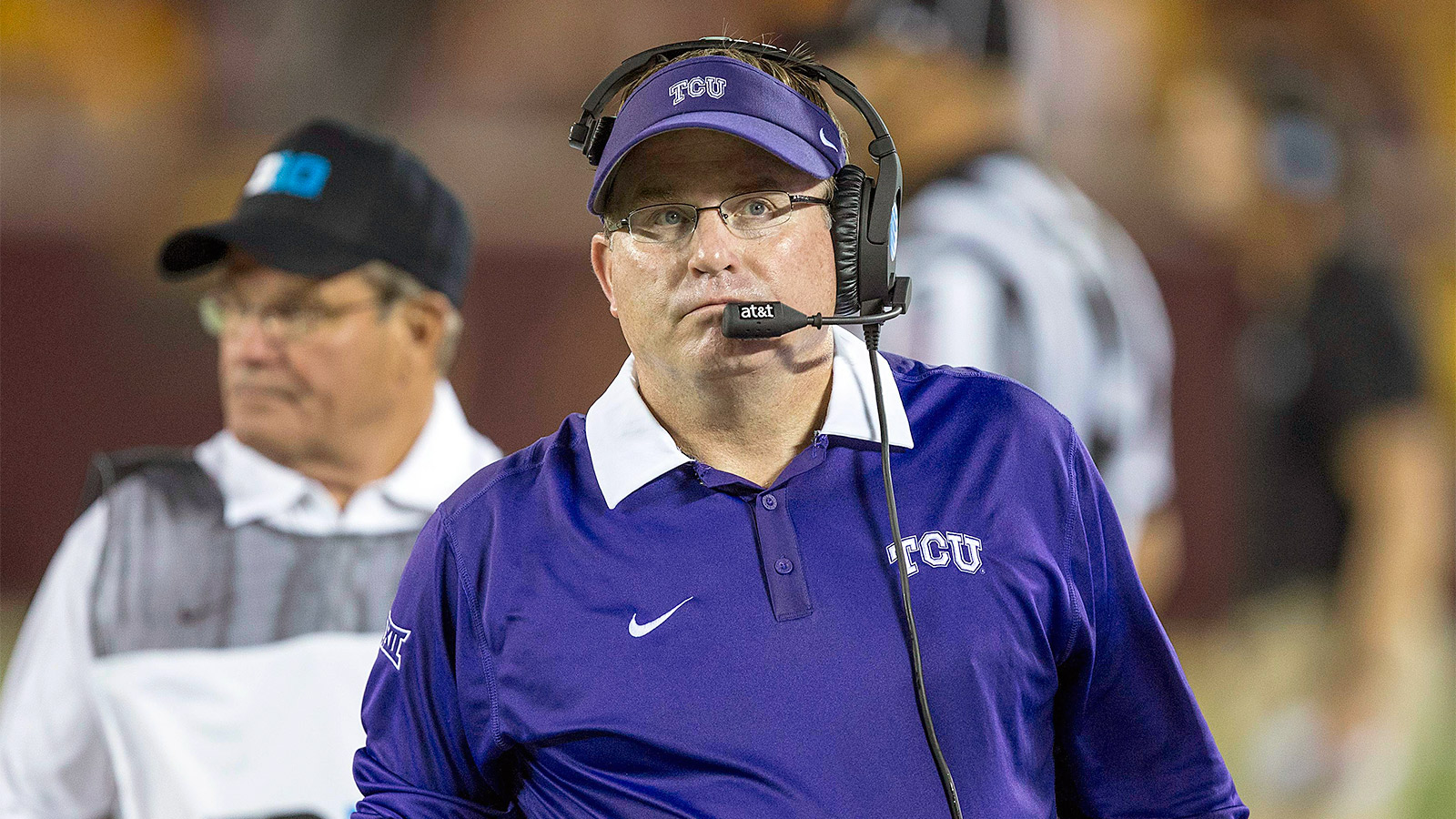 No. 2 TCU could be down as many eight defensive starters Saturday when the Horned Frogs play at Texas Tech.
Among the injured eight, only three have a chance of playing against the Red Raiders, but TCU coach Gary Patterson wasn't providing any clues to reporters Monday to keep the Texas Tech coaching staff guessing.
A week ago, Patterson was optimistic that defensive tackle Davion Pierson, the Frogs' most experienced defensive player, would be cleared to play against SMU, but he was ultimately ruled out. Defensive end Terrell Lathan is also a possibility to return, according to the Fort Worth Star-Telegram.
Patterson has had to go deep into his roster for replacements as well as switching positions, such as converting a pair of safeties to start at linebacker. TCU's most experienced cornerback Ranthony Texada, was the most recent player to go down, sustaining a season-ending knee injury against SMU.
"You're working with younger guys, whether they go in the ballgame or not, preparing guys who maybe didn't think they would be a guy that might have to play," Patterson said. "You're getting your whole team ready, which is the way we approach it anyway, but it's been a little bit more critical making sure we have guys in the right places as far as special teams, and making sure we're securing depth."
TCU (3-0) allowed 37 points to SMU last week in a 56-37 home win. Tech will provide this patchwork defense its stiffest test yet. Not only is coach Kliff Kingsbury's team equipped with a high-powered, spread offense led by quarterback Patrick Mahomes, the Red Raiders will be ready to pay back TCU for its 82-27 whipping in Fort Worth last season.
Injuries are threatening to derail big expectations for TCU, which reclaimed the nation's No. 2 ranking in the AP Top 25 poll this week. One loss could well take it out of the running for a College Football Playoff berth.
Patterson told reporters that he's not interested in talking about injuries.
"You've got to be careful about talking about it too much, where it's something that's on our mind," Patterson said. "You really need to be thinking about Texas Tech, your next opponent, more than you're thinking about that. There's not anything you can do about the rest of it."
(h/t Star-Telegram)