Report: Two TCU players arrested on robbery charges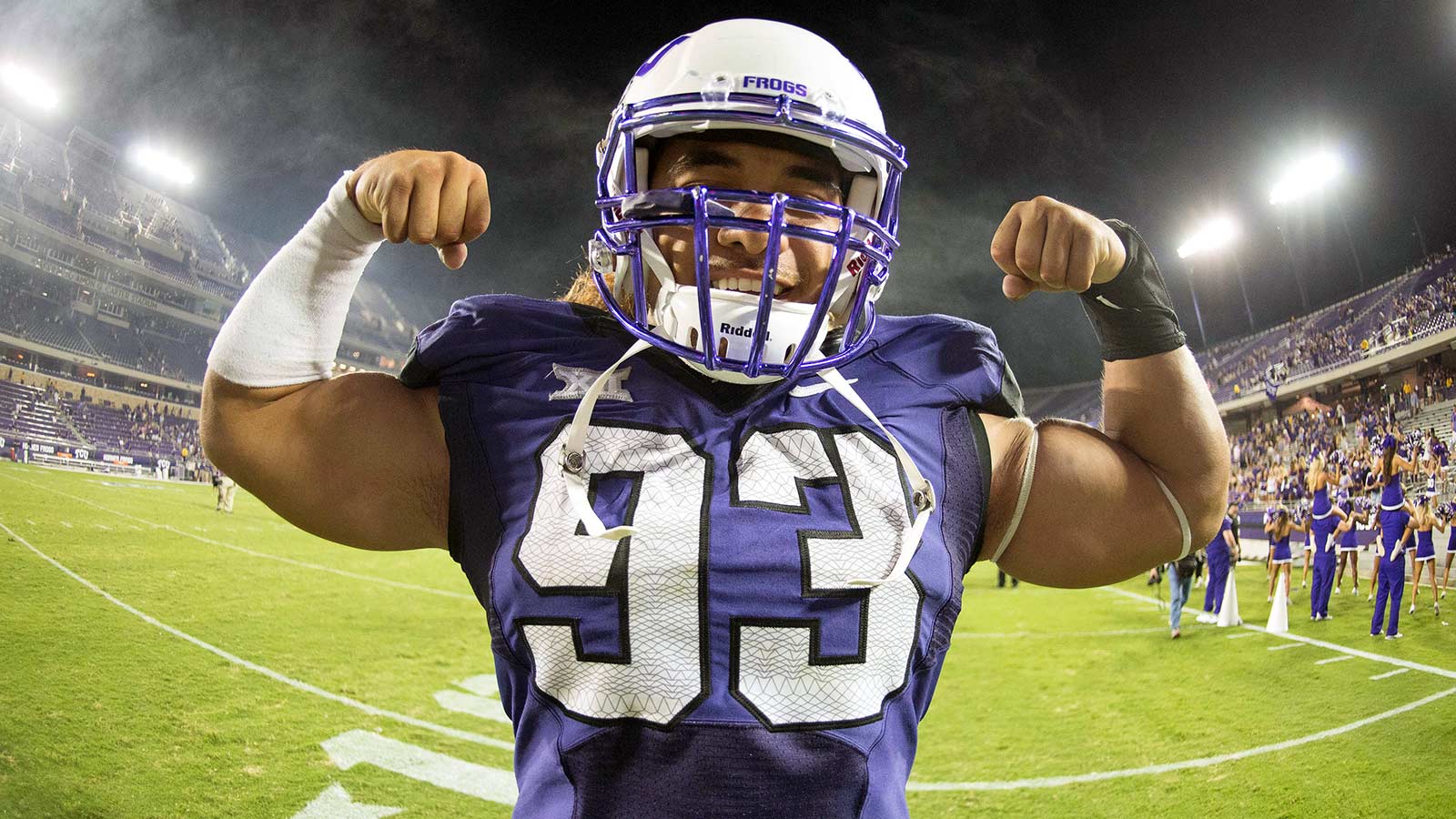 TCU defensive end Mike Tuaua and wide receiver Andre Petties-Wilson were arrested Monday on felony robbery charges, according to KXAS-TV.
The two players were booked on charges that they assaulted and robbed three male students outside a party late on Sept. 4. According to the police report, they kicked and punched another TCU student in the face and body, and stole a case of Keystone Light beer, the police report states.
KXAS-TV reported that TCU police said three people had shown up uninvited at the party, got kicked out and then attacked three TCU students and stole the case of beer.
According to ESPN, a TCU spokesman said the senior Tuaua has been suspended from the team. He has not played in the last two games. He started five games in 2014 and was expected to play a major role for this season for a unit that's been decimated by injury through the first three games.
Petties-Wilson is a redshirt freshman and a backup wide receiver.
No. 2 TCU opens Big 12 play at Texas Tech on Saturday.
MORE NEWS:
Want stories delivered to you? Sign up for our College Football newsletters.
(h/t KXAS-TV)