Report: Everett Golson considering transfer to UGA or South Carolina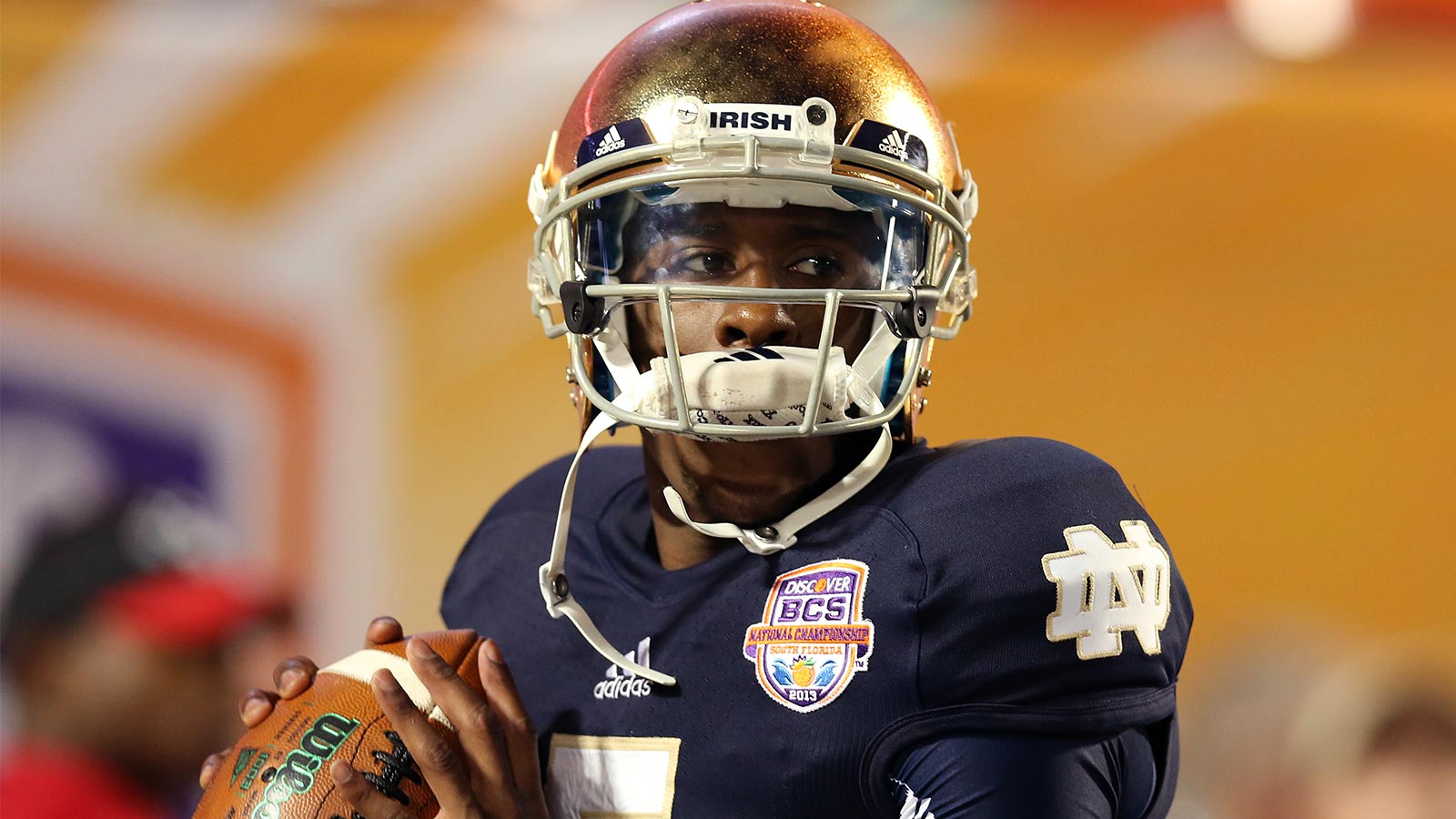 Former Notre Dame quarterback Everett Golson is reportedly interested in returning home.
According to 247 Sports, the Myrtle Beach native wants to finish his career closer to home and may have narrowed his options to Georgia and South Carolina.
Due to the current NCAA graduate transfer rules, Golson would be immediately elligble to play at either school due to the fact he has finished his undergraduate degree at Notre Dame.
Both schools currently enter the 2015 season with question marks under center.
Whichever school Golson chooses, he should be the favorite to land the starting job considering his extensive starting experience in South Bend.
(h/t 247 Sports)