Report: Auburn's Williams taking practice reps with first team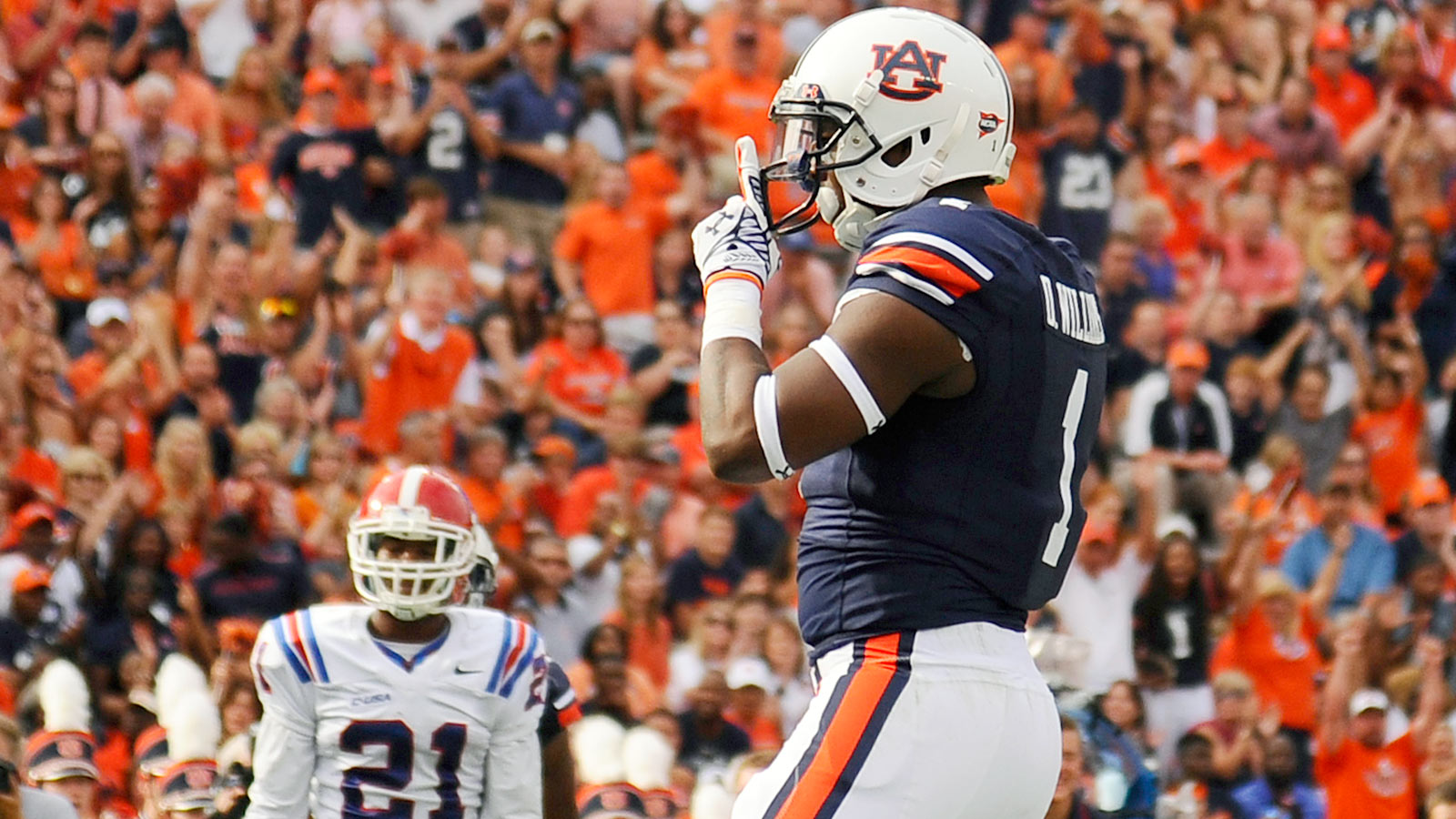 If practice reps are any indication, Auburn receiver Duke Williams seems to be getting prepared to start Saturday's season opener.
Williams, who was recently reinstated to the team after a six-week suspension, was listed as a co-starter on the Tigers' first depth chart earlier this week, but coach Gus Malzahn said Williams' spot on the two-deep did not necessarily mean he would start the opener.
However, according to AL.com, Williams switched earlier this week from practicing with the second team (as he had for the past two weeks) to taking reps with the starters.
Malzahn, for his part, remained noncommittal, telling AL.com: "Well, you know on the depth chart we listed 'or,' which we'll just see where we're at. We'll see how these guys practice this week, too."
Williams led Auburn in receiving last year with 45 catches for 730 yards and five touchdowns.