Is it just another game for Mayfield?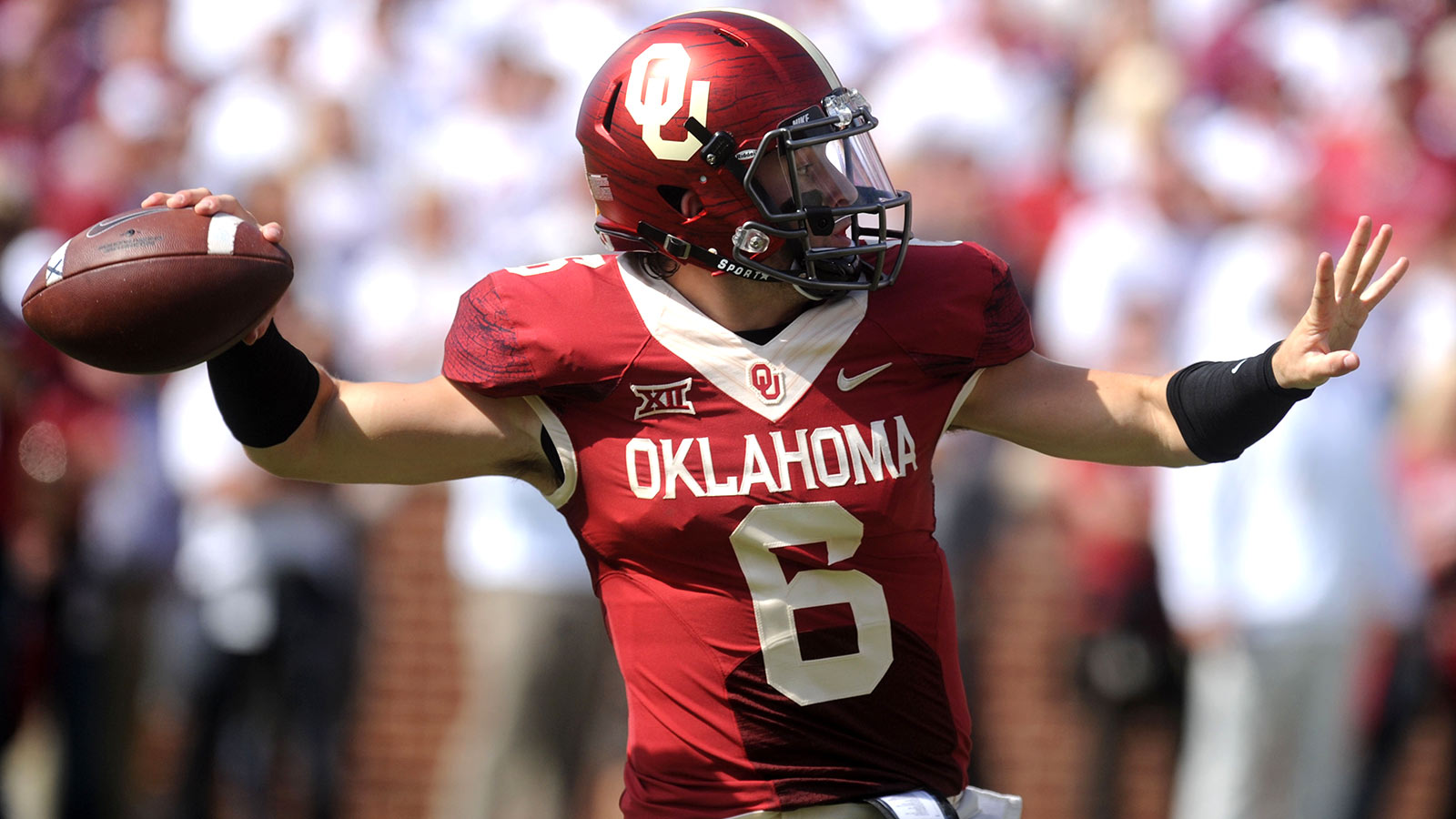 NORMAN, Okla. – Oklahoma offensive coordinator Lincoln Riley and Oklahoma quarterback Baker Mayfield have done an excellent job of downplaying this week's game vs. Texas Tech.
The two have strong ties to Tech – Riley used to coach there and Mayfield was the starting quarterback for part of the 2013 season – but the two are making sure everyone who will listen knows Saturday's game against the Red Raiders is business as usual.
However, receiver Durron Neal has noticed a little something different from Mayfield.
"I know its' a little more personal for him," said Neal. "When I talked to him he was just excited. He said if he gets the (starting QB) job, this is the one he was going to circle. He's really excited."
Totally understandable, considering Mayfield was a walk-on who became a starter at Texas Tech. Mayfield was never put on scholarship and decided to transfer to Oklahoma. He's on scholarship at OU now.
"The biggest thing is a coach who has been through it and now a player who has," Riley said of making the move from Tech to OU. "You hope you can handle it like another game. The young immature guy will make more of it and try to do things out of character and try to be Superman. That's not what we need. You got to understand when the ball gets kicked off, it's just another game. Our offense against a quality opponent. If we do that, everything will take care of itself."