Oklahoma Football Numbers to Know: DT Du'Vonta Lampkin, No. 57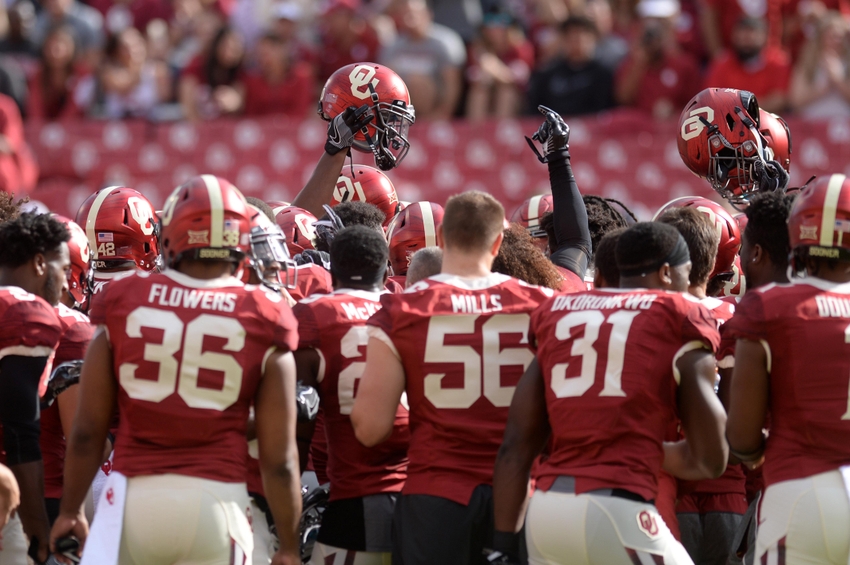 In a season of Oklahoma football in which there have been an unusual number of injuries to starters and key personnel on both sides of the ball, younger players are getting they wouldn't ordinarily have to step up and show what they can do.
One such player is defensive tackle Du'Vonta Lampkin. The 335-pound defensive lineman was one of the players called out by Bob Stoops in his Monday press conference this week for having an excellent game against Kansas.
Sooner fans may not be that familiar with Lampkin's name because the big fella did not see his first action this season until the Texas Tech game. Lampkin was suspended for the first six games this season. Stoops did not disclose the nature of the incident that led to the suspension, but told the Oklahoma City Oklahoman that it goes back to the College Football Playoff game last season.
Some may recall that the redshirt freshman came to Oklahoma after originally committing and signing with the Texas Longhorns in 2015. He later asked the Longhorns for a release from his letter of intent, which Texas officials did not immediately agree to.
Lampkin, whose hometown is Houston, was rated a four-star recruit by 247Sports and the No. 21 defensive tackle in the 2015 national recruiting class.
With starters Matt Dimon, Matt Romar and Charles Walker all out with injuries, Lampkin saw quite a bit of action in the Sooners' win over Kansas last Saturday. He recorded two tackles for lost yardage and filled in nicely on the depleted Oklahoma defensive line.
It's a good bet you will be seeing more of No. 57 on defense the rest of this season and in the years ahead.
More from Stormin in Norman
This article originally appeared on