Mitchell Meyers' determination leads him through cancer battle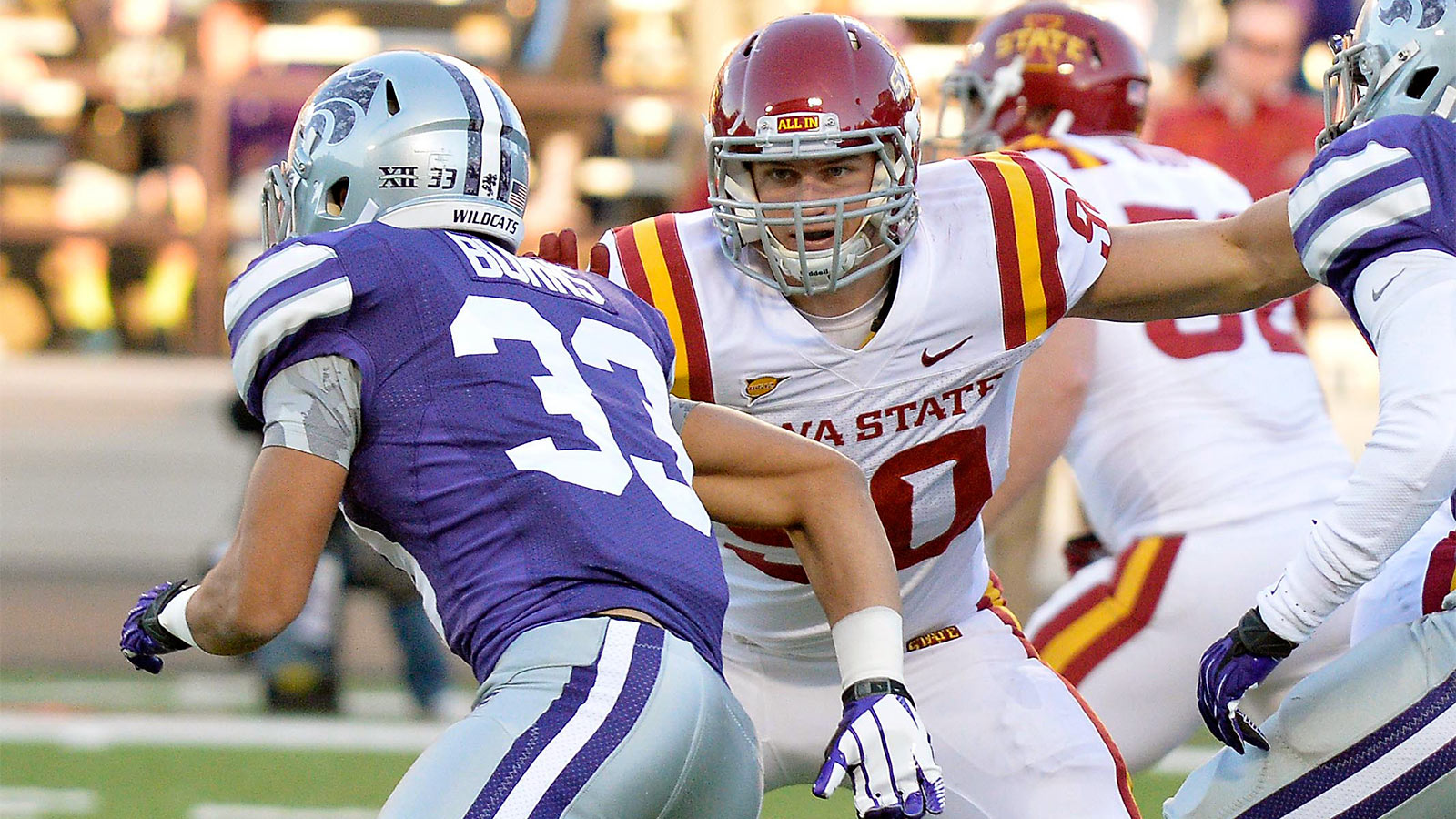 Learning of a cancer diagnosis is a traumatic experience, but Mitchell Meyers took a pragmatic approach to the unsettling revelation after overcoming the initial shock.
In lieu of sulking in the disconcerting news that he had Hodgkin's lymphoma, Meyers remained as optimistic as possible given the circumstances.
"It's just one of those things that you accept," he says in a video feature put together by Cyclones.tv, featured at the bottom of the page. "It was definitely a shock. You get that shock out of the way. A couple of days later it really sets in, and you say, 'O.K., well, what's the treatment plan? How do I fix this?'"
Iowa State head coach Paul Rhoads is hardly surprised that Meyers has remained so positive as he begins cancer treatment.
He's well aware of how resilient Meyers is, which was exemplified when he asked him to move from defensive end to defensive tackle in the middle of last season.
"I was in the hospital that night when he found out that more than likely cancer was present in him, and it was the same type of attitude," Rhoads recalls. "It was, 'Alright, that's what I've been dealt. What's next? What do I gotta do? And we're gonna do it, and we're gonna be successful in the completion of whipping cancer.'"
Meyers has handled his battle with cancer the same way as he handles adversity in the rest of his life: with diligence.
"There's never a time when you're gonna crawl away and hide from it. … The only thing to do is go through the treatments."
The redshirt junior isn't quite sure when he'll play for the Cyclones again, but he's confident he'll indeed play once again.
"I'm hoping [to recover] this season. If not, definitely next season. There's really no way to tell, but I will play football again"
(h/t Cyclones.tv)