Mississippi State Bowl Game Announced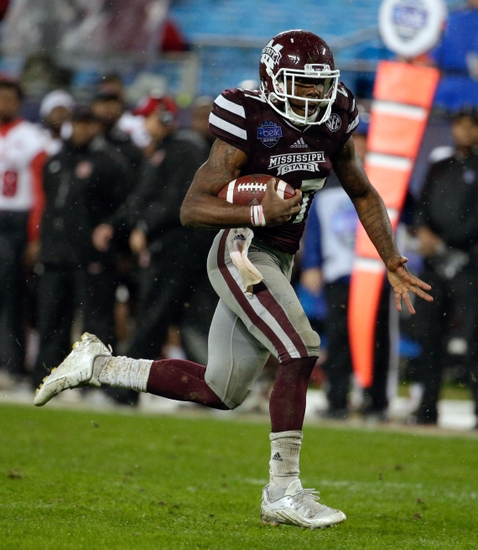 Mississippi State will be going bowling for the seventh straight year – this time in St. Petersburg, Florida.
It's called the St. Petersburg Bowl
We'll be playing Miami (OH)
Kickoff is set for 11:00 AM Central on December 26th
Miami (OH) finished the year 6-6 in the MAC. They had a really strange year, losing their first six games of the season and then winning their final six. They were 0-4 in non-conference play ((0-1 vs. power five teams (Iowa)) and 6-2 in the MAC.
December 26th is a Monday, but it's the day after Christmas so hopefully you don't have to work.
Q is Back!
Switching gears to basketball – who plays Georgia State at the Hump at 4:00 Sunday afternoon with Quinndary Weatherspoon.
In case you missed it in Thursday night's win over Oregon State, Q rejoined the team and lead them with 21 points. This comes a week after being declared out for the season. Really weird.
The Bulldogs were 1-1 in Q's two game absence. They are now 5-2 on the year.
Nick Tiano out
Redshirt freshman quarterback Nick Tiano has decided to transfer. He joins Damian Williams as QBs who see no more future at MSU with Nick Fitzgerald still on the roster. That will leave Nick Fitzgerald as the only quarterback on the roster next spring who has taken a college snap.
Keyteon Thompson is a 4-star QB out of New Orleans who is expected to be an early enrollee for the class of 2017. Walk-on Wyatt Roberts (of Last Chance U fame) is also on the roster. We'll see if Mullen goes after another QB – either juco or high school – in a effort to secure more depth.
Lingo to the Braves
If you double as a MLB fan, there's a pretty good chance you like the Atlanta Braves. Well, Jacob Lindgren signed a one year contract with the Braves organization on Sunday.
Egg Bowl highlight video
This doesn't get old…..
More from Maroon and White Nation
This article originally appeared on