Michigan State vs Wisconsin: Weather report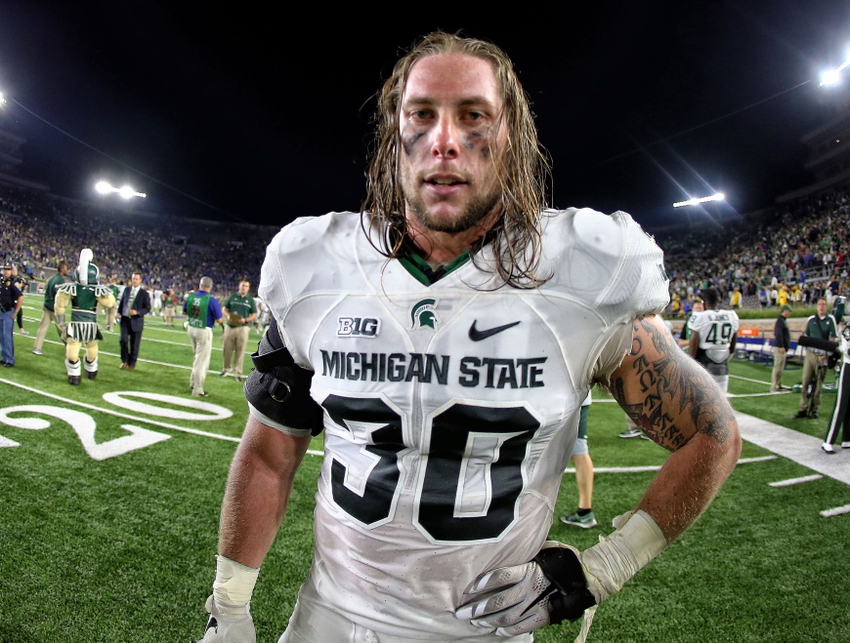 What does the weather look like for Saturday afternoon's Michigan State vs Wisconsin game?
Heading down to the Michigan State vs Wisconsin game in East Lansing Saturday afternoon? It should be a nice day for football, or as the Spartans' PA announcer says, "It's a beautiful day for football."
Must Read: MSU Football: 5 bold predictions vs. Wisconsin
That will hold true this week as summer is still trying to hold on for a final couple of weeks, but the fall weather is creeping in. Worried about if you should bring a raincoat or, heck, even a regular jacket? Don't be. We've got you covered.
Here's the weather forecast for East Lansing tomorrow:
Kickoff weather: 66°F, 0% chance of rain, 8 mph SW wind (mostly sunny)
Weather at game's end: 70°F, 0% chance of rain, 6 mph SW wind (sunny)
Now if you do plan on bringing a sweatshirt or jacket, make sure you remember it's stripe the stadium. What this means is that the odd-numbered sections wear white and the even-numbered, and student section, wear green. That may not be as cool of an effect as it would be for a night game, but it's a rivalry, nonetheless.
Heck, if you want to go one step further, the Spartan Bookstore in the International Center and Spartan Stadium will be selling Mike Sadler jersey shirts (both green and white).
Imagining thousands of Sadler shirts striping the stadium would give anyone goosebumps.
Get ready for another beautiful day for football and, well, it's basically fall now so the weather is going to get even colder the rest of the home schedule. Enjoy this 70-degree weather while you still can.
This article originally appeared on