Michigan State vs Wisconsin: Betting odds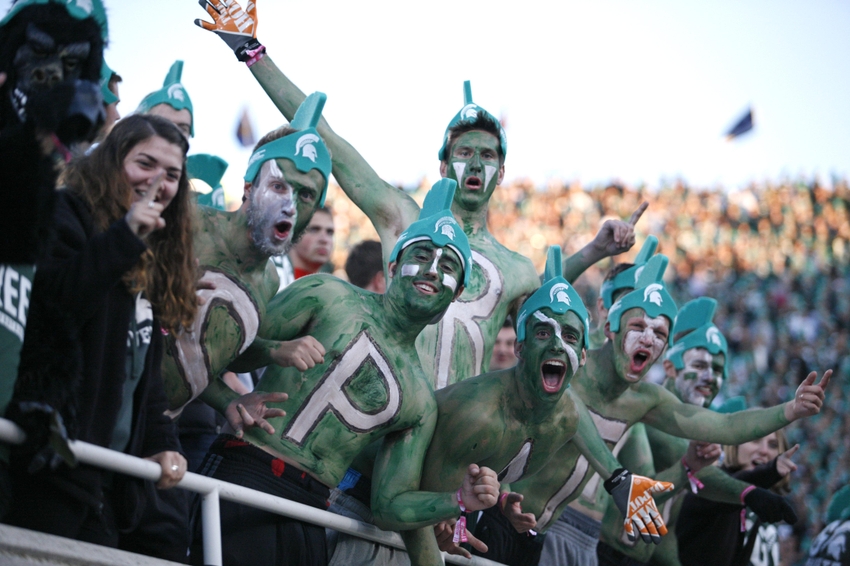 If you're looking to put money on today's Michigan State vs Wisconsin game, make sure you check the betting odds.
Another installment of the Michigan State vs Wisconsin rivalry is looming. The No. 8 Spartans host the No. 11 Badgers on Saturday afternoon and this might end up being yet another close game. The last seven have been decided by an average of just five points.
Must Read: MSU Football: 5 bold predictions vs. Wisconsin
It has to be tough to bet on the Michigan State vs Wisconsin game each time these two teams hook up. The Spartans and Badgers always seem to be playing instant classics, and the line reflects that.
Here are the betting odds for the Michigan State vs Wisconsin game:
Line: Michigan State -3.5
Over/Under: 40.5
Moneyline: Michigan State -170, Wisconsin +150
Vegas isn't ready to give the Spartans too much credit after a nice road win over Notre Dame as the line is just 3.5 points. Heck, Sin City doesn't even believe the two teams will be scoring many points — which might be true.
However, the Spartans proved to have a decent offense against the Fighting Irish, posting 36 straight posts in the second and third quarters. LJ Scott has been a beast in the backfield, coupled with Gerald Holmes, and Tyler O'Connor is starting to figure some things out.
Although he has a habit of under-throwing balls, he gets bailed out by athletic wide outs like R.J. Shelton, Monty Madaris, Felton Davis III and Donnie Corley. The latter of that group had his best game last week, catching four passes for 88 yards and a circus touchdown reception.
Feel free to place money on this week's game, but just be aware that this rivalry has never been an easy one to predict.
This article originally appeared on