Louisville Football vs. Duke: Updated weather outlook for Friday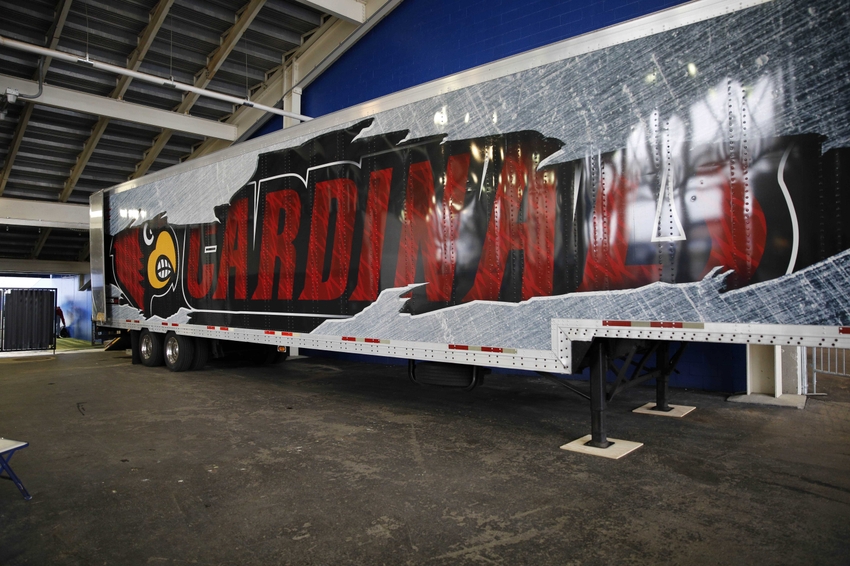 We take a look at the most recent weather report for the Louisville football game against Duke on Friday night.
We wrote earlier this week about the rain chances for Friday night's game between the Louisville football team and the Duke Blue Devils. The rain chance for the game was very high earlier in the week, but it looks like the weather outlook has changed.
It is amazing how fast the weather can change in the great state of Kentucky.
Here is the updated weather outlook, courtesy of The Weather Channel:
Friday Afternoon:
Mostly Cloudy
10 percent chance of rain
High of 72 degrees
Friday Evening:
Cloudy with occasional rain after midnight
70 percent chance of rain
Low of 59 degrees
This is bad news for Duke quite honestly. If it would have rained, it would have at least slowed down Louisville's passing attack, as the Cardinals would have stuck to the ground game for most of the day. Louisville would still win big in that scenario, but because they will be able to pass, the Cards will win even bigger.
SEE ALSO: 10 current Louisville football players who will have the best NFL careers
Also, Louisville's playoff chances don't need to go down the drain because Lamar Jackson slips and sprains his ankle in the rain. It will be a Black-out on Friday night and this awesome weather should allow everyone to have a great time tailgating and enjoying another Cardinals' victory.
This article originally appeared on