Louisville Football: It's Lorenzo Mauldin's time to shine for the New York Jets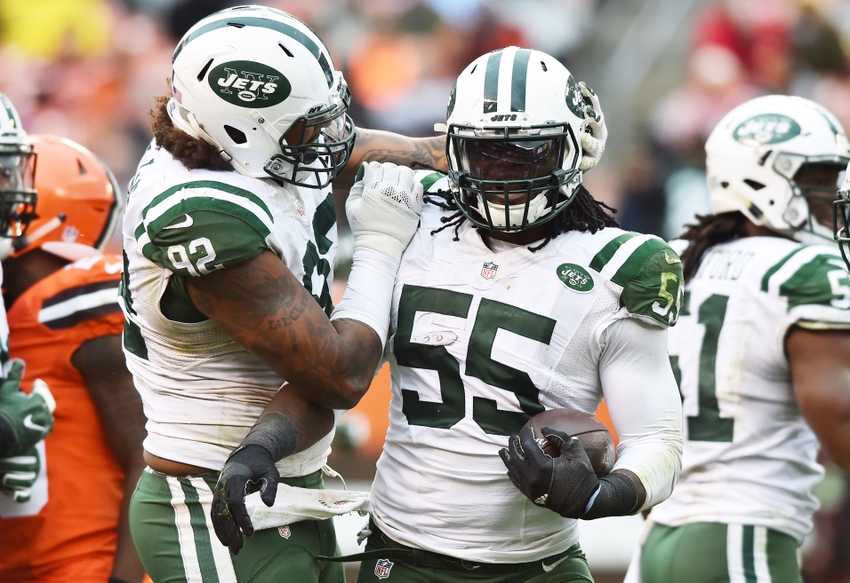 It look as though things are looking up for former Louisville football player Lorenzo Mauldin with the New York Jets.
Former Louisville football player Lorenzo Mauldin was a fan-favorite when he was a Cardinal. Not only was he a fan favorite, but everyone on the coaching staff loved him as a person and as a football player.
Things haven't gone so well for him with the New York Jets in his young NFL career. The Jets' defense is loaded with talent and Mauldin just hasn't been able to stay on the field in his first two seasons.
However, it looks as though things are looking up for the former Louisville Cardinal.
This in an excerpt from James Parks' article on 247 Sports:
"After essentially being forgotten for much of this season, Jets second year linebacker Lorenzo Mauldin is finally starting to make his presence known on defense.

Some in the building believe it's one of the reasons for their two game winning streak.

In the Jets' victory over Baltimore, Mauldin recorded five quarterback pressures on 49 total snaps, a number that jumped to 62 last week in their 31-28 win over Cleveland. In that game, he recorded two tackles but secured an interception and registered three quarterback hits.

"For the past two weeks I've been getting a lot more reps in practice, and I've just been telling myself that the coaches are starting to believe in me now," Mauldin told Inside the Jets this week. "Now I gotta make them keep believing in me."
The biggest difference over the past two weeks is that the Jets have changed up their defensive front to a 3-4 scheme, according to James Parks. This puts Mauldin rushing the quarterback on the outside and allows him to utilize his best skill-set.
Lorenzo Mauldin ended his career at Louisville with 21 sacks and 33.5 tackles for loss. This is exactly the type of player that the Jets were expecting when they drafted him, however they need to continue to put him into situations where he can succeed. That means staying completely away from a 4-man front and sticking with the 3-4.
If New York can stay committed to Lorenzo Mauldin, he will prove that he belongs in the NFL and is one of their best pass rushers on the roster.
This article originally appeared on