Louisville Football: DeVante Parker has another big day in Dolphins' win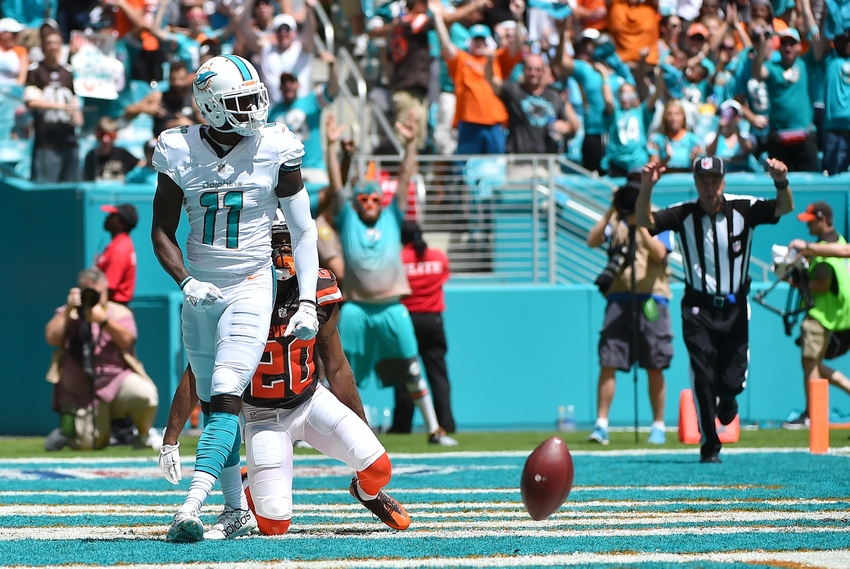 Former Louisville football player DeVante Parker is beginning to find his stride with the Miami Dolphins after another great performance on Sunday.
Louisville football receiving product DeVante Parker is finding his stride down in Miami with the Dolphins after a second straight solid outing. After beginning his career with a few injuries, it seems as though he is now healthy and ready to make an impact in the NFL.
After missing the first game of the season, Parker exploded against the New England Patriots last weekend for 8 receptions and 103 receiving yards. The Dolphins lost that game 24-31, but the Miami offense came alive in the second half, giving them a lot of confidence coming into this weekend.

24

30
The Dolphins were able to pick up an overtime win this afternoon thanks to a Jay Ajayi rushing touchdown. However, Parker played a huge role in helping Miami come out with the win this afternoon.
DeVante Parker had three receptions for 51 yards and his first touchdown of the young NFL season.
If he can stay healthy, then the sky is the limit for Parker. The Dolphins have some great talent at the receiver position with Jarvis Landry and Kenny Stills. If Parker's numbers don't skyrocket it will be because there is only one football to spread around.
Still, Parker is the best deep-threat receiver that the Dolphins have on their roster. Landry is a better fit being moved all over the field, whereas Parker has the size and vertical to go one-on-one against most corners in the NFL on the outside.
This article originally appeared on