Let's Stop the Myth that the SEC West is So Much Better than the SEC East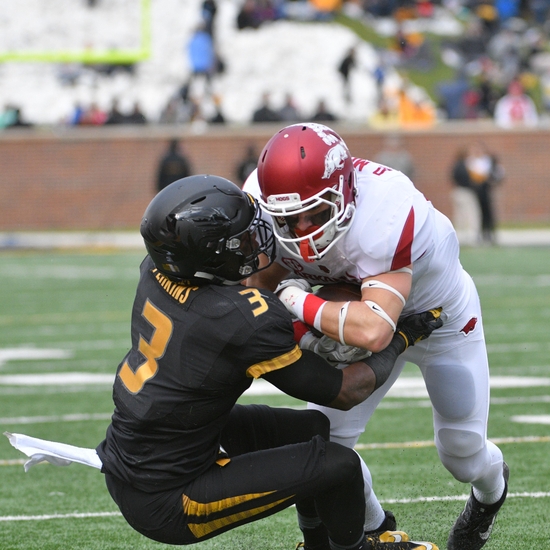 For three years, the book on the Southeastern Conference is that the SEC West is way better than the SEC East. But that's not as true as you might think.
For the first eight weeks of the year, the story of the SEC was the same as it has been. The SEC East was a joke, and the West carried the conference.
That's been the mantra for at least three years, and it probably goes back further than that.
However, the myth has come to an end after the previous few weeks. Missouri beating Arkansas has ended it.
Alabama is more dominant than the SEC East. But after the Tide, everybody is on even playing field.
Overall, the East is 5-9 against the West.
When you take out Alabama, the East is 5-7, which is almost 50/50.
And if you pay attention to trends, things are trending in the East's favor. Consider that the Tigers are the last-place team in the East, and the Razorbacks are fifth in the West.
The week before, you had the Vanderbilt Commodores, who are second to last in the East, knocking off the Ole Miss Rebels, who are second to last in the West, by three touchdowns.
But the West homers would say what matters is the top of the divisions, where the true dominance is.
That's true for Alabama.
However, the Florida Gators, whom the Vols blew out, defeated the LSU Tigers in Baton Rouge 16-10. The week before, the Georgia Bulldogs, who are third in the East and lost to a terrible Vanderbilt team, defeated the Auburn Tigers, who are second in the West.
In fact, over the past three weeks, the East is 4-0 against the West.
Then, of course, you have the Kentucky Wildcats beating the Mississippi State Bulldogs, which started it all.
In other games, the Vols took the Texas A&M Aggies to overtime, and this was when the Aggies were a great team with Trevor Knight.
Also, Vanderbilt lost by just a touchdown on the road to Auburn.
Meanwhile, in terms of out of conference games, it's fair to note that in the East, Kentucky, Missouri, and Vanderbilt have all suffered bad losses.
At the same time, though, Tennessee and Georgia both have impressive wins over ACC teams that have been ranked throughout the year.
You can't say the same about LSU, who lost to Wisconsin, or Auburn, who lost to Clemson. And in terms of bad losses, what about Mississippi State losing to South Alabama?
So yes, the West is still better overall. But that is skewed by Alabama, who is dominating everybody.
Outside of the Tide, the two divisions are pretty much even now.
More from All for Tennessee
This article originally appeared on