Smith catching on as a returner for Hawkeyes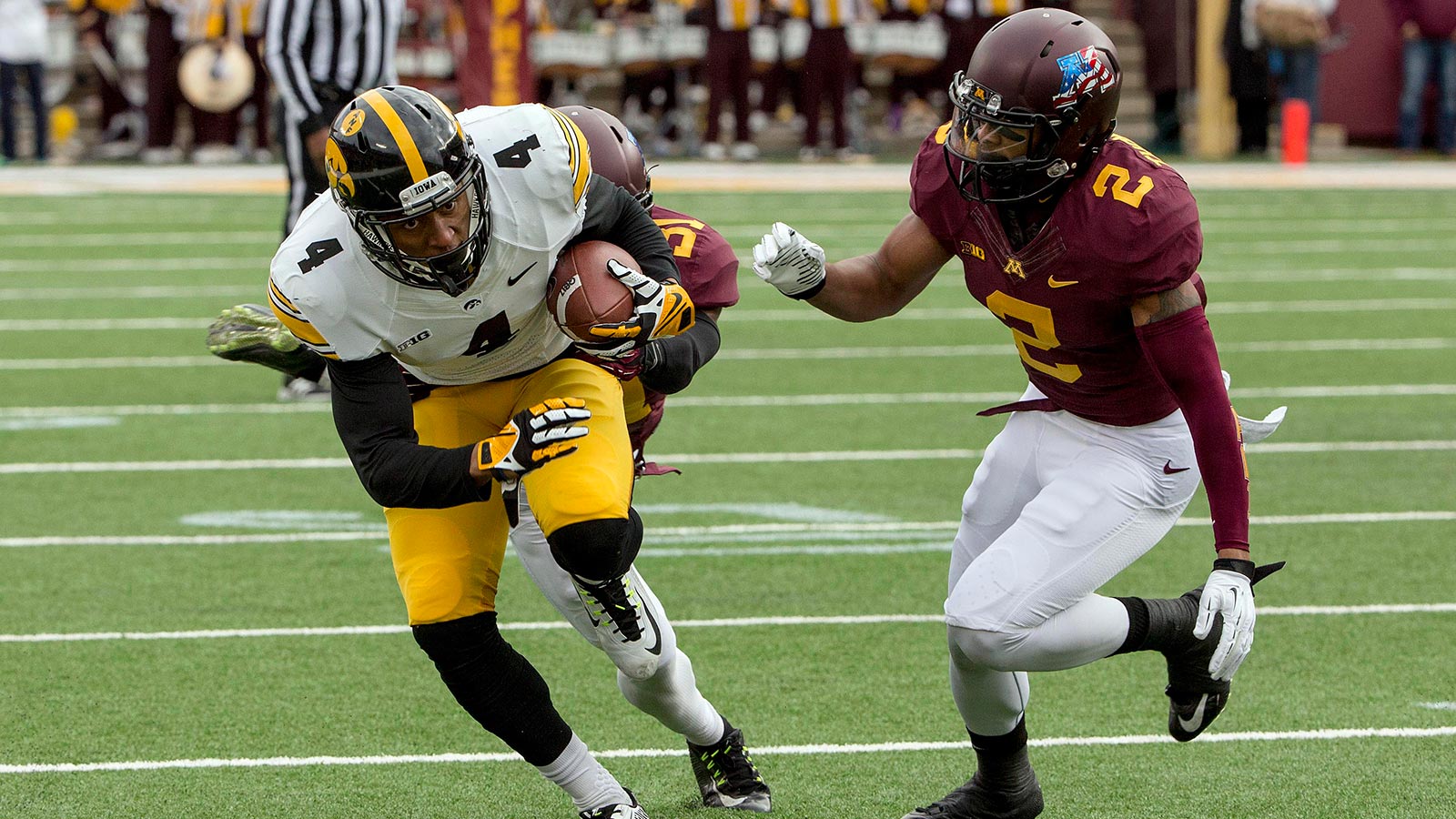 Every football player wants to find as many ways to help his team as possible.
Iowa wide receiver Tevaun Smith is the last player to embrace that mantra. The Hawkeyes leading returning pass catcher has been trying his hand at being a return man for the team this season.
Here is what Kirk Ferentz had to say about it over the weekend according to QC Times:
"Tevaun expressed an interest in doing it, and it starts there if you want to be a good return guy. You've got to want to do it,'' Ferentz said. "He feels like he can help us there and based on what we've seen, I think he looks pretty natural back there.''
The position is wide open right now so it is the perfect time for a leader to step up and grab the job.
(h/t QC Times)