Indiana Football Fan Pledges Tattoo in Exchange for Bowl Game Trip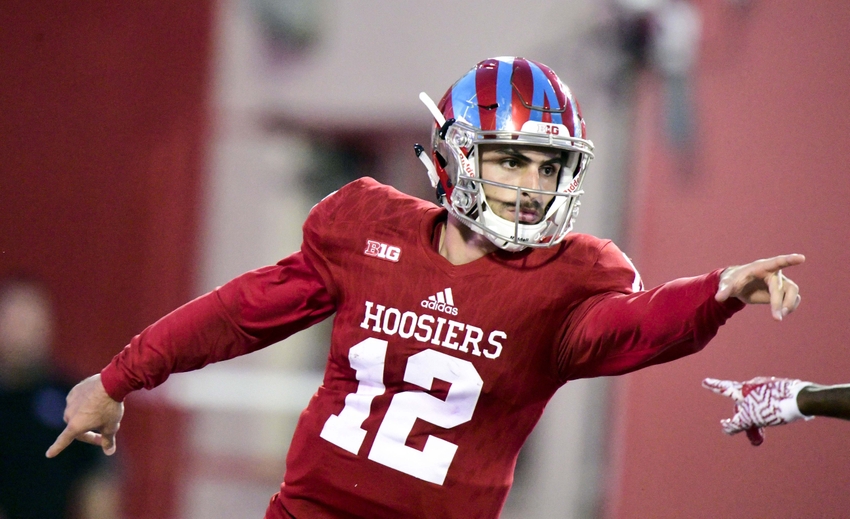 The Indiana Football team is head to their first back-to-back Bowl Games since the 1990-91 seasons, and fans are finding any way possible to get there.
Indiana will play in their second consecutive bowl game, Foster Farms Bowl, on December 28th, 2016 against the Utah Utes.
And with trips to bowl games, come some crazy fans – we all know one or two of them. The Hoosiers football fan base is no different.
One story that has begun to surface since the bowl game announcement is a pledge from one Indiana Football fan. The fan, Morgan Webster, who tweeted at Quarterback Zander Diamont earlier this week with an interesting request…
Zander Diamont was quick to respond to Webster, agreeing to pay for the trip under one condition.
In a matter of hours, the tweet has gained major traction. As of right now, Morgan is roughly one third of the way to the 10,000 likes and retweets. Diamont has now set up a GoFundMe page to help support the fan's trip to California.
The ultimate goal is $700, enough for a plane ride round trip and place to stay in order to see the Hoosiers potentially bring home a bowl game win. In just 3 hours of the GoFundMe page being live, they have raised $190.
Local businesses around the state of Indiana have even been willing to chip in to help this fan.
Local tattoo artist Greg Blankenbaker has even said on the official GoFundMe page that he would do the tattoo free of charge, just as long as the goal is reached.
While the bowl game might only last a few hours, Morgan could potentially end up with a life long memory of the experience with the tattoo. Most fans wouldn't even dream of going to lengths such as this in order to see a college team play.  That being said, I applaud the passion that Morgan has for Indiana Football and hope he reaches his goal.
Want your voice heard? Join the Hoosier State of Mind team!
If you would like to help Morgan Webster's goal of reaching 10,000 likes/retweets, you can follow him at @MorganJWebster, or donate to the GoFundMe page at here.
More from Hoosier State of Mind
This article originally appeared on