Houston vs. Texas State live stream: Watch the Cougars vs Bobcats online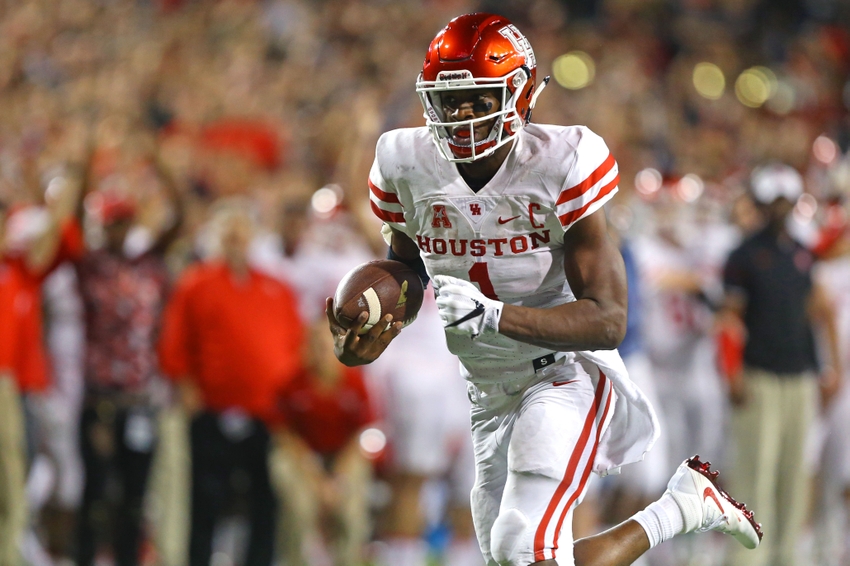 Here's how you can watch Saturday evening's Houston vs Texas State game at Bobcat Stadium online.
The cleverly coined 'Big XII Bowl' finished appreciably better for Houston than it started. After being down 16-12 early in the 4th quarter, the Cougars reeled off 28-straight points to beat the Bearcats 40-16. Greg Ward Jr. played valiantly as he fought through a painful injury to his throwing shoulder. Although Ward Jr. will get much of the credit for the victory, the true MVP of the game was the Houston defense as they kept the Cincinnati offense in check throughout the game. They put an exclamation point on their performance with two touchdowns to close out the game.
Winning at Cincinnati on a Thursday night is no easy task (just ask the Miami Hurricanes). The Cougars cleared one of the bigger hurdles on their journey towards the playoff. If they want to see that journey to completion, then they must keep Greg Ward Jr. healthy throughout the season. We saw what happened last year when they had to win a tough game without Ward Jr.
Date: Saturday, September 17
Start Time: 7:00 pm ET
Location: San Marcos, TX
Venue: Bobcat Stadium
TV: ESPNU
Live Stream: WatchESPN
Looking ahead to this week's game, I expect Houston to come out strong and try to build a big lead early. I imagine one of their goals will be to get Greg Ward Jr. and Duke Catalon extra rest this week. They play the Connecticut Huskies next Thursday as they look to avenge their only loss from last year. Texas State will look to bounce back at home from a tough loss to Arkansas last week. Unfortunately, Houston is an even better team than the Razorbacks. The spread is 34.5, in favor of Houston, and I expect them to cover that easily.
More from Saturday Blitz
This article originally appeared on