Florida Football Injury Update: 4 Starters On Defense Could Miss Georgia Game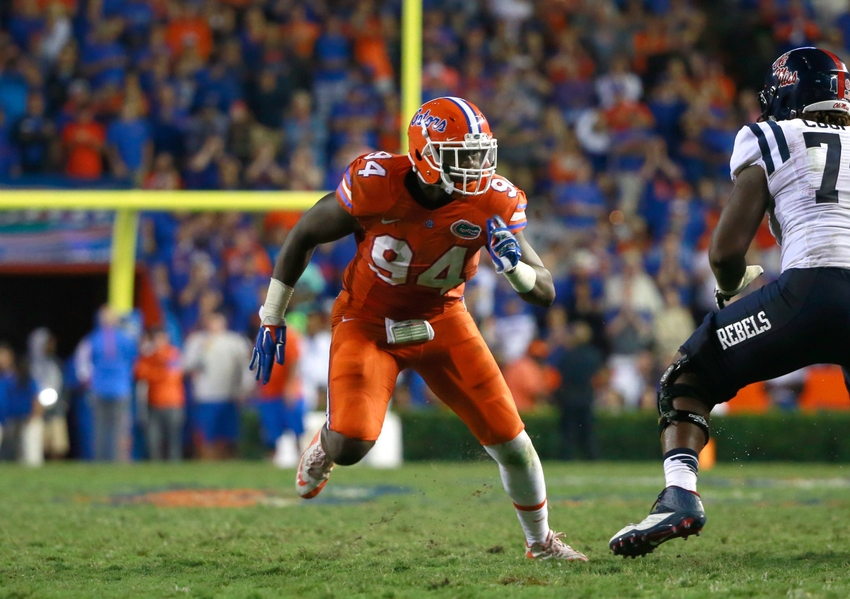 The Florida Gator football team could be without three or four starters on defense for the Georgia game on Oct. 29.
Defensive tackle Joey Ivie had thumb surgery and is still recovering from that.
Defensive ends Bryan Cox Jr. (thumb) and Jordan Sherit (knee) are also dealing with injuries.
Cox hurt his thumb prior to the Missouri game in warmups and coach Jim McElwain says he might be out for a while. 
"I don't know whether he'll go again this year," McElwain said. "It's totally up to see where the medical evidence and obviously where they are mentally as far as moving forward. We'd sure like to have him back but you never know."
On the other hand, Sherit returned to practice Tuesday, but, according to McElwain, it's still too early to tell if Sherit and Ivie will play against the Bulldogs.
"Jordan Sherit actually came out yesterday in some shorts and stuff and bounced around a little bit," McElwain said. "Time will tell. I think he's still a full week away though. Going into next Wednesday we'll have an official list going into the game.

"Joey Ivie is still in a cast. We'll see where that is when they go back in at the end of the week and take a look at how it's healed … to see if we can get those pins out."
Another major defensive starter dealing with an injury is Florida linebacker Jarrad Davis.
The senior LB suffered a left ankle sprain in the Missouri game and was forced to leave early. He's currently in a boot so he won't practice this week, but McElwain is hopeful that he'll be ready for the Georgia game.
"Jarrad Davis obviously hurt that ankle real good," McElwain said. "But, if there is a guy I would bet on, I know that he's going to do everything he can to get back. He's been doing a great job rehab wise. We'll see where that is (next week)."

"I don't know," McElwain said. "That's on him. That's on the medical staff. It's making sure it's right. If they're mentally right to go, he'll go.
We'll be sure to update you more throughout this week and next week on the injury front.
More from Hail Florida Hail
This article originally appeared on