Ex-head coaches embracing roles as SEC coordinators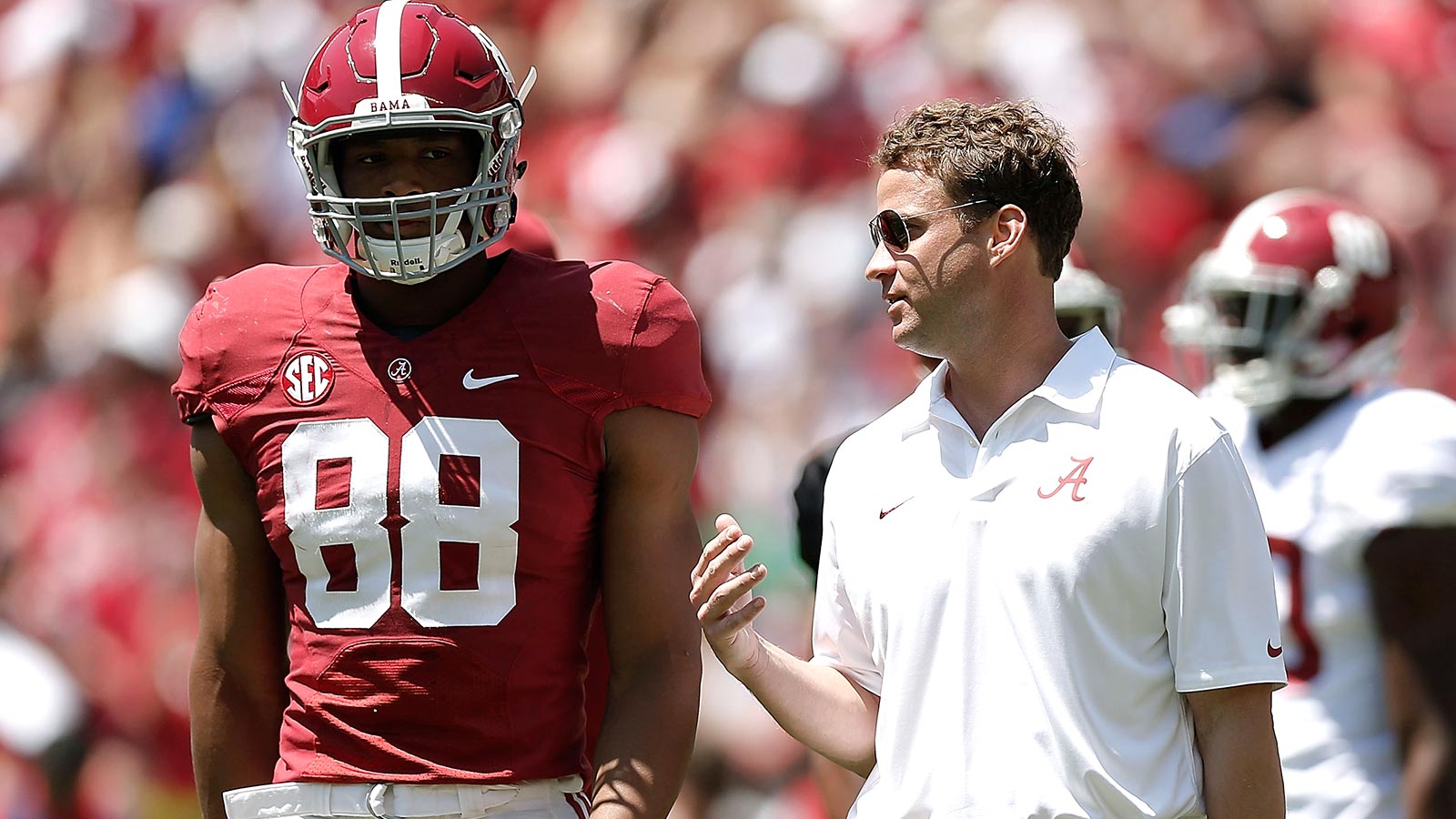 The traditionally preferred move in the college coaching ranks is up: from graduate assistant to position coach, from position coach to coordinator and from coordinator to head coach. But a few SEC coordinators seem to be enjoying themselves as much as ever after previously having served as head coaches.
As Greg Ostendorf at ESPN pointed out over the weekend, there are six SEC coordinators with previous head coaching experience. Among them are Lane Kiffin, who had become a laughingstock at USC before being rejuvenated and resurrecting his reputation as an offensive guru at Alabama under Nick Saban, and Will Muschamp, who seemed worn down after four years at Florida but, instead of taking time off after being fired, jumped at the chance to take over as defensive coordinator at Auburn for $1.6 million a year, the highest salary in the country for a coordinator.
Some are even in the lesser position by choice: Dan Enos quit his job as coach at Central Michigan this offseason to take over as offensive coordinator at Arkansas under Bret Bielema. Of course, he more than doubled his salary by moving into an SEC coordinator position, and he's now with a program expected to be competing for the College Football Playoff in the coming years rather than competing for lower-tier bowl games in the MAC.
Muschamp summarized the situation aptly when he said, "It's not just about being the head coach. It's about being somewhere where you know that you're going to get the support, the resources and the finances you need to have to be successful and to win championships."
Added Cam Cameron, the former head coach at Indiana who now works as offensive coordinator at LSU under Les Miles: "To be a great leader, you've got to know how to follow. Once you've been a head coach, I think you understand better how to follow the head coach's lead. I know I'm a lot better assistant now, a better coordinator, having been a head coach than I was when I had not had that experience."
Read the full story here.
(h/t ESPN)
Image credit: Stacy Revere-Getty Images