Crimson Tide vs Kent State: Notes, TV/Radio Info, and Live Stream Details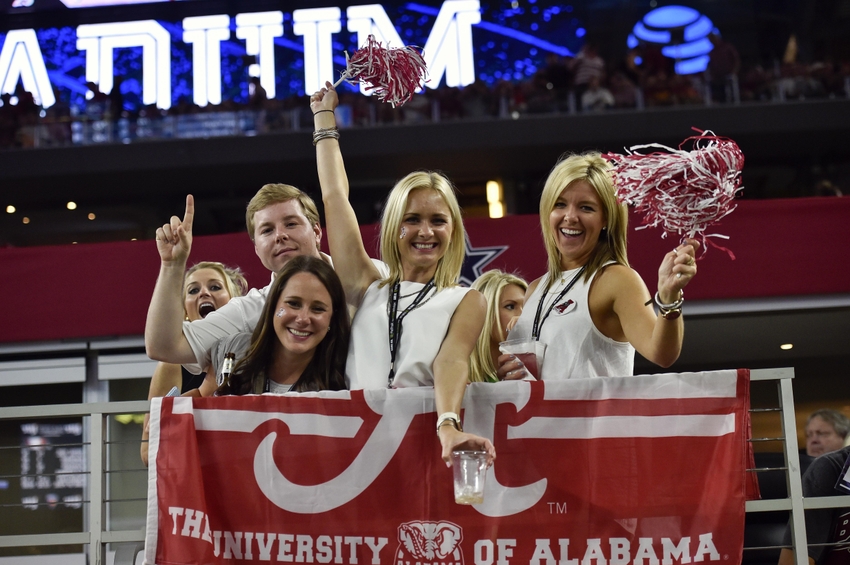 The Alabama Crimson Tide takes a break from SEC play and takes on the Kent State Golden Flashes on Saturday at Bryant-Denny Stadium.
Kent State (1-2, 0-0 MAC) vs. No. 1/1 Alabama Crimson Tide (3-0, 1-0 SEC)
Time: 11:00 a.m. CT
Location: Bryant-Denny Stadium-Tuscaloosa, Alabama
Local Weather at Kickoff: Sunny, 89 degrees
Stadium Capacity: 101,821
Television Information: SEC Network
Television Announcers: Tom Hart as play-by-play announcer, Andre Ware as color analyst and, Cole Cubelic as sideline reporter
Radio Info: Crimson Tide Sports Network (Eli Gold as Play-by-Play announcer, Phil Savage as color analyst, and Chris Stewart as sideline reporter); Sirius 106/XM 190
Livestream Info: Watch ESPN
Vegas Odds: (via Top Bet) Alabama (-44)
Next up for Alabama: October 1 vs Kentucky, Bryant-Denny Stadium, 6:00 p.m. CT, ESPN
Saturday's contest between the Golden Flashes of Kent State and the Alabama Crimson Tide will only make the second meeting between the two programs. The Crimson Tide took the first game in 2011, winning 48-7. Kent State is also Coach Nick Saban's alma mater. As a head coach, Saban currently holds a 2-0 record over his former college team with one of those wins coming in 1990 when he was at Toledo.
Coach Nick Saban doesn't like to say it but expect this game to be a tune-up game for the rest of the season. True freshman Jalen Hurts, playing in his fourth collegiate game, will get more time to work on his passing against the Golden Flashes. With games like these, the other groupings can also use the valuable time to work on gelling together for the rest of the season.
Alabama's defense should get back going better than last week after facing the hot hand of Ole Miss quarterback Chad Kelly. Kent State does run a spread offense so this will come in handy to give the defense some in-game situations of facing it to prepare for some other teams on the schedule later in the season.
This one should go as planned with Alabama heading out of the stadium with a comfortable win. With Hurts needing more experience, I'm afraid the ones that enjoy the Tide running the ball may be in for a bad day.
This article originally appeared on